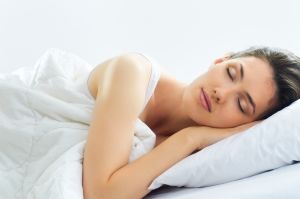 The state-of-the-art Holston Medical Group (HMG) Sleep Center earned national accreditation from the American Academy of Sleep Medicine (AASM).
The AASM accreditation demonstrates HMG Sleep Center's commitment to providing high-quality, patient-centered care in diagnostic services and long-term management to those suffering from sleep disorders. The assessment for accreditation is voluntary and requires a facility visit and reviewal from AASM's board of directors.
"We are honored to be recognized as an accredited sleep center as it further highlights our continued effort to provide high-quality, cost-effective and patient-centered care to our community," said Samantha Sizemore, Chief Operations Officer, HMG. "Currently, more than 70 million Americans are affected by sleep problems and disorders. At HMG, we are dedicated to diagnosing and treating those impacted in our community to better improve quality of life and provide low-cost care options."
The HMG Sleep Center offers community members with diagnosis and treatment of more than 85 recognized sleep disorders. Studies are conducted in a state-of-the-art facility by a trained sleep lab technician and read by board-certified sleep medicine physician, Leon Bass, M.D. In addition, Timothy R. Martin, D.D.S., provides care for oral appliance needs. The center also offers at-home sleep studies, which allows patients to utilize a sleep unit overnight and return it to the clinic for review.
Common sleep disorders include insomnia, sleep apnea, restless legs syndrome and hypersomnia.
The HMG Sleep Center is located in Kingsport and has plans to expand to the Bristol area in 2019. To learn more about the HMG Sleep Center, visit holstonmedicalgroup.com/sleep-center/.