The thrill of enjoying the outdoors in the summer leads to a desire to explore. When seeing nature on a walk just doesn't cut it, a lot of families hop on ATVs and other four-wheelers to enjoy the scenery.
ATV riding is an exciting activity and a great way to remain socially distant. Unfortunately, though, ATV accidents brought more than a half-million Americans to the hospital between 2015-2019. About 140,000 of those people were under age 16. Of the roughly 750 deaths each year from ATV and off-road vehicle accidents, more than 100 involve riders less than 16 years old.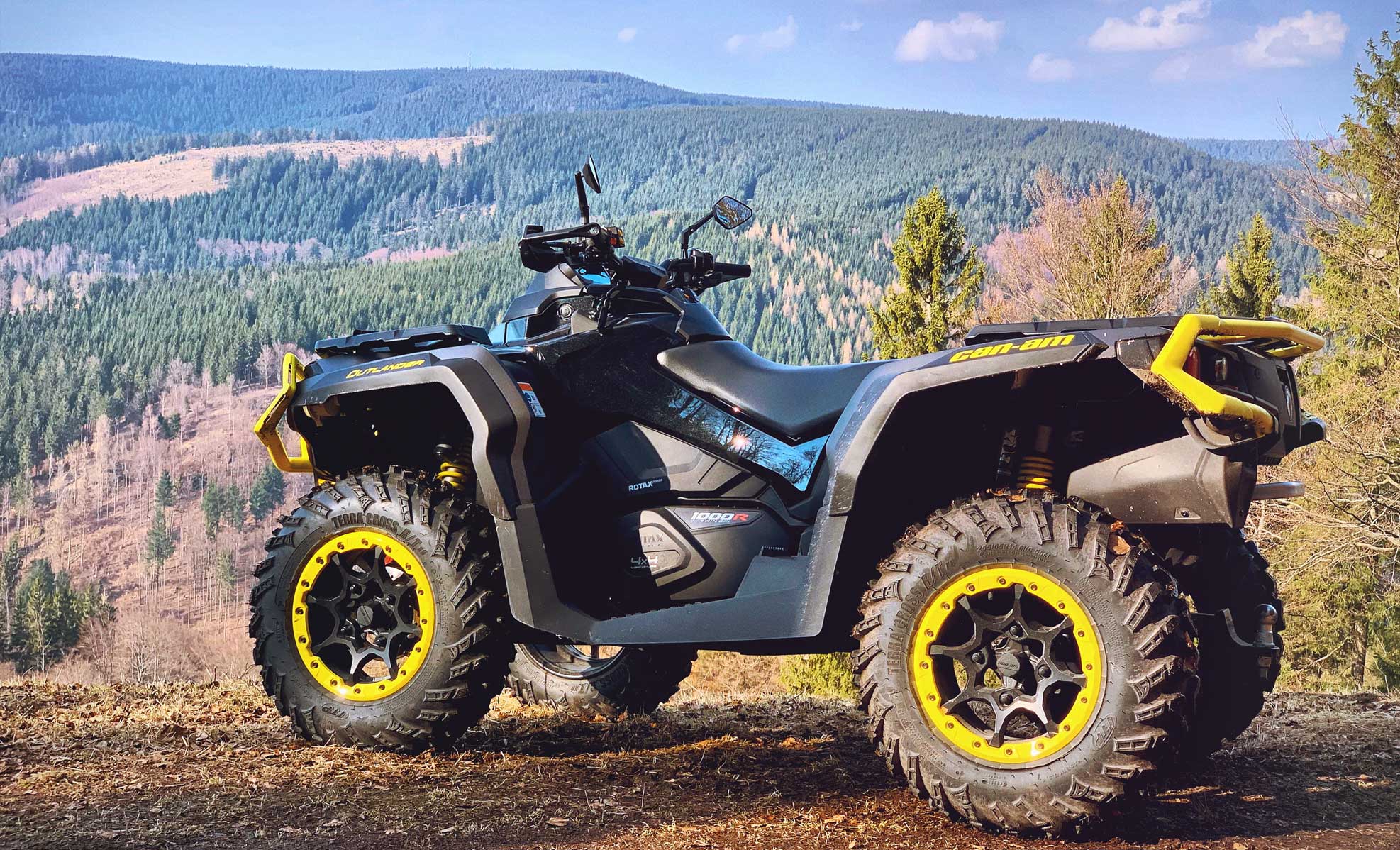 Safety on four-wheelers is important to my family, as we lost a relative to an ATV accident. I also saw the results of these kinds of accidents firsthand during my residency.
So, how can parents introduce their children to an outdoor family tradition while keeping them safe? We can't prevent all accidents, but we can arm parents with safety ideas so they can make good choices for their families. Here are four tips to remember while enjoying a ride through nature.
Safety on four-wheelers is important to my family, as we lost a relative to an ATV accident. I also saw the results of these kinds of accidents firsthand during my residency.Dr. Josh Shook
1: One Size Does Not Fit All
The American Academy of Pediatrics advises to not let kids drive their own ATVs until they are at least 16 years old. That's about when a teenager understands the rules of the road. Most ATVs aren't designed for kids younger than 6 years, and children shouldn't ride with an adult on an ATV meant for one driver. Also, car seats aren't designed for ATVs. So, strapping a younger child in, even with a safety seat, can mean trouble.
If you're ready to let your child learn to ride, make sure he or she is on a vehicle that is the right size. All safety-certified ATV makers are required to include a rider age on each vehicle. An 8-year-old shouldn't ride the same-sized ATV as a 14-year-old, for example.
All kids should take a certified course just like they would to drive a car, too. The ATV Safety Institute offers rider courses at locations across the country. Also, check with your local ATV retailer to find out if they offer classes suitable for your child's age.
2: Set Rules For Older Kids
Whether your teens have been riding for years are just learning now, make sure they know your family's rules before heading out with their friends. Consider the following tips for rule-setting:
Avoid letting a 16-year-old with little experience go riding with a group of older, more experienced kids. An inexperienced rider is more likely to make careless choices to keep up with the group.
Use only motorcycle helmets, not bike helmets, when driving.
Ride during the day and not at night when it's harder to see and avoid obstacles.
No more than one rider per ATV. Most four-wheeled vehicles aren't designed for more than one person. Adding a passenger changes how the ATV operates and handles, causing accidents.
If you don't think your child is ready to go alone with friends, offer to be the adult supervisor to make sure that all teens in the group are making good decisions.
3: Stay On The Path
We're lucky that a lot of nature trails in East Tennessee and Southwest Virginia have routes specifically for ATVs. These mapped ATV surfaces are designed for families to see some great country while staying on a safer riding trail, like dirt or gravel. Families can ride from town to town through areas that are laid out.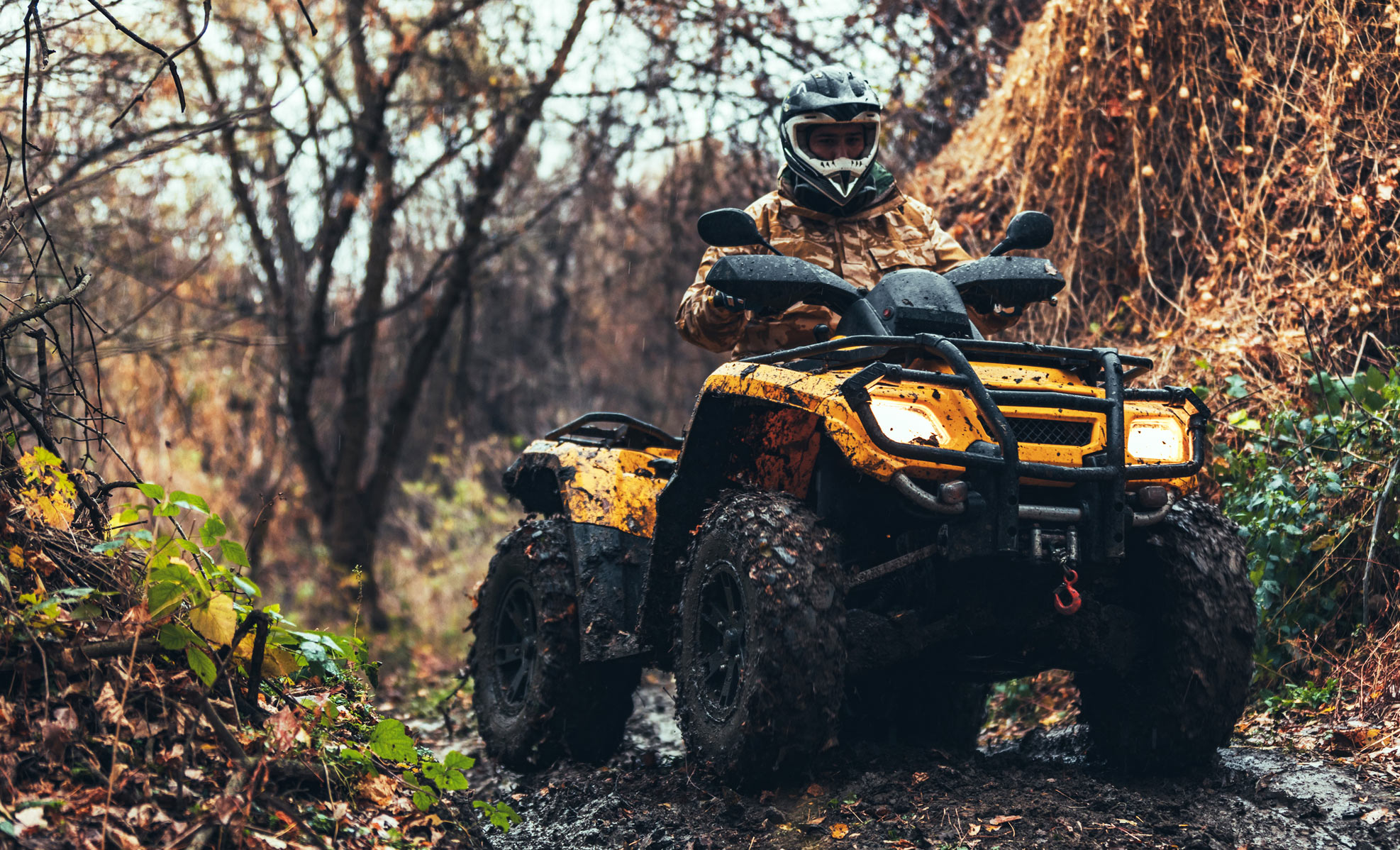 Keep your vehicles on those paths instead of driving on paved surfaces like roads and sidewalks. ATVs were designed for rural driving, not for flat pavement. Even experienced drivers can lose control at higher speeds on smooth surfaces. Riding on the road also raises the risk of an accident with a non-ATV vehicle.
But, before hitting the trail, make sure that everyone in your family is confident driving their vehicles in a more controlled place, like on a safety course.
4: Make Good Choices
Whether it's a parent or a child, make sure that all riders are ready before the trip begins.
No uncertified riders should join a child or adult on an ATV.
Don't let anyone on a four-wheeler without proper gear, including clothing and helmet. Even when the ATV is not running, a child can lose balance and fall off, causing a head injury.
Don't let a child or teenager get on an ATV while he or she is tired after a long day of playing or exploring.
Just like in a car or boat, don't ride under the influence of drugs or alcohol.
Young riders can get distracted as easily on an ATV as in a car. If your children aren't ready to drive a car, make sure an adult is watching them while they ride on an ATV.
Exploring on ATVs can be an adventurous family activity. Just be sure safety is equal to fun at the front of everyone's mind.