If I could wave a magic wand or win the lottery, I know exactly what I'd do: I'd expand the Church Hill Medical Mission, where residents in our region receive care, medications and counseling at a reduced cost, and extend the hours. I'd add a food pantry – wouldn't it be amazing if people could break bread together while receiving spiritual counseling?—and I'd offer free rides for patients, too.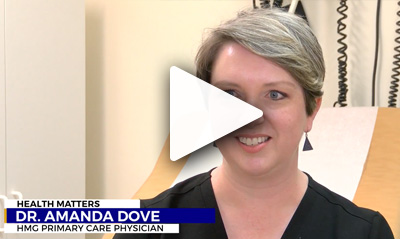 WJHL VIDEO: Amanda Dove, MD
Five years ago, before I joined Holston Medical Group as a primary care physician, I began to experience burnout. I loved my relationships with patients, but I wasn't as excited about the business challenges that come along with being a physician. I needed something more—something to remind me of why I chose to practice medicine.
I thought back to my days as a student in the Kellogg Rural Health Program in Rogersville. It was a place where I could practice medicine without having to worry about things like a patient's insurance coverage or the administrative duties that come with providing care. I loved being able to sit and talk with patients and get to the root of their health problems without having to watch the clock. I needed an outlet like this again in my life. I found it at the Church Hill Medical Mission, and I was thrilled that HMG was supportive of this community resource and my desire to volunteer my time to this cause.
Care with Compassion
Most Tuesday evenings, you'll find me at Church Hill Medical Mission, providing care to individuals in need. It's a place where individuals whose income levels fall within 185% of the federal poverty level can receive care for a nominal fee, as low as $10 per office visit. Patients can even receive diabetes testing strips and medications obtained in partnership with pharmaceutical companies and local pharmacies.
Patients receive laboratory testing, referrals to specialists and spiritual counseling through the medical mission. We even host a diabetes clinic and "specialty days" when individuals can meet with a pulmonologist, dermatologist or women's health specialist, for example.
The clinic, located at 401 Richmond Street in Church Hill, is open on the second, third and fourth Tuesday of each month from 5-8:30 p.m. Patients are seen on a first-come, first-served basis, with a limit of 25 patients per evening.
Through HMG's "Mission into Motion" program, I'm encouraged to give back to the communities we serve through volunteer service. In fact, Church Hill Medical Mission was created by an HMG physician, David Schilling, MD, in 2000 to provide free general medical care to uninsured residents in Hawkins and Hancock counties. He saw a need—and he came up with a solution.
Typically, Church Hill Medical Mission serves about 550 patients a year. However, this past year has not been typical for anyone. During the pandemic, we have seen a dramatic uptick in the number of people who rely on the medical center for care. In 2019, Church Hill Medical Mission recorded 553 patient visits and filled 3,349 prescriptions. By October 2020, we surpassed these numbers, even with the drop off in visits at the start of the pandemic, when there were fewer opportunities to treat patients in person. But meeting the demand for care has not been easy.
Eliminating Barriers to Care Depends on Community Support
Throughout the COVID-19 pandemic, many people in our region have lost their jobs and their insurance. Some are forced to choose between buying food and paying their rent or seeing a doctor. Without Church Hill Medical Mission, most would skip the doctor's visit, no matter how unwell they are feeling.
Church Hill Medical Mission provides a critical safety net for our neighbors—and they literally are my neighbors. Some of them will call to let me know if my dog has run out of the house. In fact, my patients are like family. They have taken care of my dog; they have helped me with my driveway when it snows; they've sold me groceries. I'm proud that we can meet their health needs during the most difficult times and even help fill their cupboards with food.
When my patients at HMG lose their insurance or experience financial hardship, I can transfer their care to the medical mission and treat them there instead until their situation improves. It's an approach that maintains continuity in care, which is vital to supporting healthy outcomes. When patients find new employment or enroll in new coverage, their care is transferred back to HMG.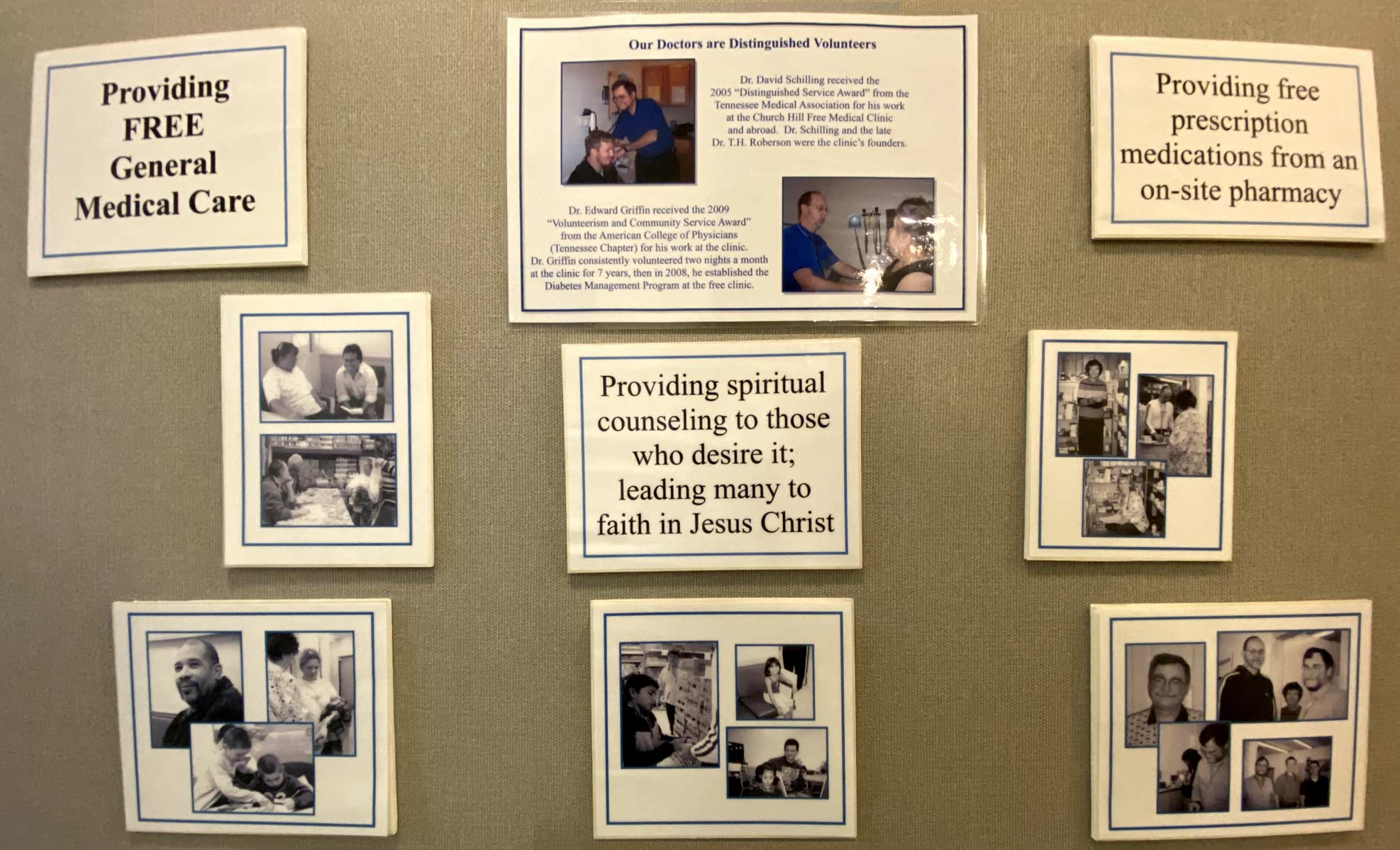 But while the need for services has grown, funding has not. Because we were unable to host our biggest fundraising events last year due to the pandemic, our budget has diminished. Over the past year, the clinic has struggled to maintain operations on a pandemic shoestring budget. That's why community support is so vital. It keeps the doors open, giving residents a place to turn for medical advice and treatment. It also helps families avoid scenarios where they have to choose between groceries and medical care.
Building Connections that Matter
My work at Church Hill Medical Mission began with what I would consider a selfish need—the need to give back to my community without the administrative tasks that can make me feel bogged down as a physician.
At the medical mission, I'm able to use my eyes and ears and my creativity to listen to patients and explore innovative approaches to meeting patients' needs while still focusing on the fundamentals of medicine. My experiences take me back to my days in residency and remind me that sometimes, the best care comes from the heart and the brain. Here, we don't have access to all the technology, so we have to rely on our training and really listen.
When I think of all that I've gained from working with the medical mission, I still feel like I've won the lottery. But we need help from our community to keep these services running. If you'd like to learn more about Church Hill Medical Mission, visit the organization's website. To make a donation, send a check to Church Hill Medical Mission, 401 Richmond St., Church Hill, TN 37642. You can also make a food pantry donation by calling (423) 256-2408.
Volunteer opportunities also are available and we can use nurses, nurse practitioners, physician assistants, physicians, social workers – anyone who wants to help, we will find a way for you to help us meet the needs of our community.
For more information, call 423-256-2408. We appreciate your support!