Volunteering is near and dear to Deirdre (Dee) Kolesari's heart. After serving her country for 22 years in the Navy, she turned her passion for helping others into a nursing career. Today, she works in Holston Medical Group's Prior Authorization Department, where she helps HMG patients with insurance coverage for their medicines. But she still wants to do more for her community.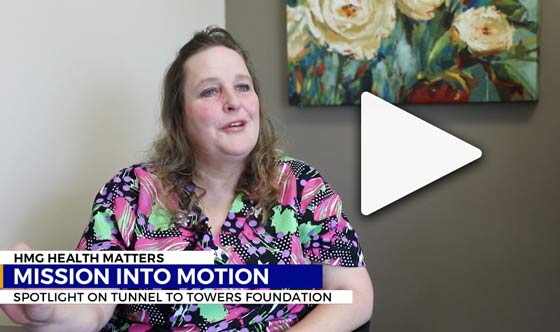 Interview: Dee Kolesari
"HMG's Mission into Motion program encourages volunteering in the community. I wanted to find a charity that spoke to me personally by giving back to first responders, the military, and nurses," says Dee. She found it in the Tunnel to Towers Foundation.
Tunnel to Towers was created in honor of Stephen Siller, a firefighter who died while saving the lives of others at Ground Zero on September 11, 2001. While it started as a charity to give back to New York City first responders like Stephen, it has grown into a nationwide organization that supports those who have sacrificed for their communities and country.
"There's always a hero," says Dee.
Many Programs for Many Heroes
Stephen Siller was one of seven children orphaned at age 10. Raised by his siblings, he grew up to become a married father of five children of his own. Tunnel to Towers was founded by Stephen's siblings to help families and children who face sudden loss.
The foundation offers several programs ranging from:
Building specially adapted "smart homes" for severely injured military veterans and first responders
Paying off home loans for the spouses and young children of fallen first responders and military members
Helping homeless veterans find safe, dignified homes
Paying for education, counseling, or other needs for children who are orphaned or have lost a parent
Offering teaching materials about 9/11, as well as a traveling exhibit that educates about 9/11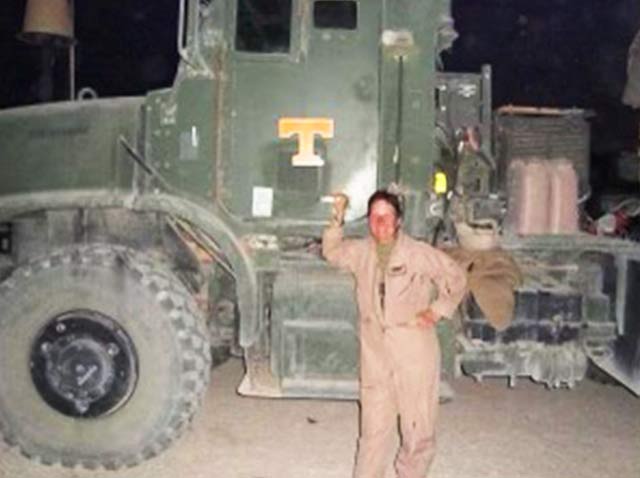 Dee admires how Tunnel to Towers has expanded its mission over time. "They don't focus just on the nation's firefighters, EMTs, police officers, military veterans, and Gold Star families," says Dee. "When COVID-19 happened, the heroes were nurses and doctors. So, they used funds to help those families. It is always about the heroes."
Homes Designed to Do Good
When Dee served in the Navy, she spent time in Iraq as a construction worker running heavy machines. She had a small home there, a place she was thankful to come back to after every mission.
"Having a home is essential to anybody. That's where you're at peace," Dee says. "My home in Iraq was just a tiny little box, but it was very important to me and my mental health," she adds.
Better mental and physical health are only part of why it is essential to have a home. Some people injured on the job or in combat may need "smart homes" to help them be more independent. Tunnel to Towers builds smart homes for injured military veterans and first responders and provides these homes mortgage-free. It is one of Dee's favorite parts of the program.
"As a military veteran, I like that they have a Gold Star Family Home Program to help families of U.S. military service members who died while serving their country," Dee says.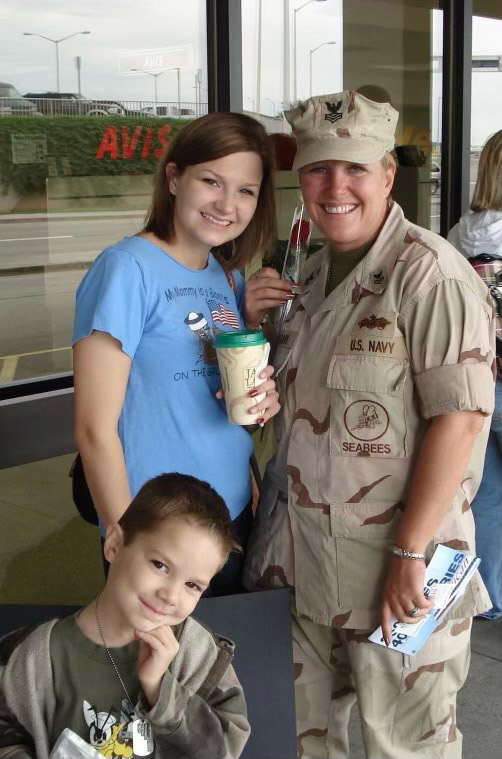 How to Get Involved with Tunnel to Towers
Dee notes that one reason she chose this charity is because about 95% of donations go directly to its programs. "For every dollar, 95 cents will help others. It makes me feel confident I know where my funds are going.
Tunnel to Towers raises money through regular and national events, like 5K runs. Anyone who wants to donate can visit the easy-to-use website to give money directly or find an event. You can also call 718-987-1931 to speak directly with someone in the organization.
The charity is always offering educational materials and accepting applications for those in need. You can contact the organization to see if you or families you know are eligible for their programs.
With HMG's encouragement, Dee and colleagues like her have donated more than 10,000 service hours to non-profit organizations, churches, and other groups in the Tri-Cities area.
"HMG does an excellent job promoting volunteerism and recognizing employees for their acts of service," Dee says. "You can always find an HMG volunteer at a Tri-Cities area activity. It just makes you feel good."