Around the age that patients start to plan for college or life after high school, they start to ask their providers: "How long can I stay with you?"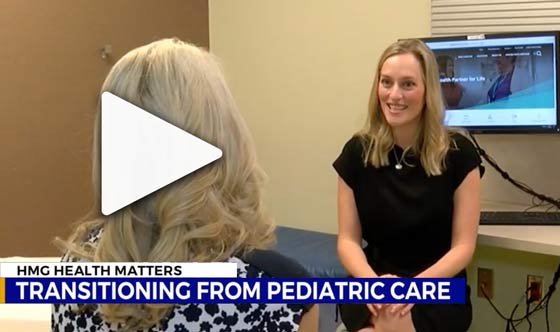 Interview: Dr. Sarah Smiddy Youssef
The answer is simple, but the transition isn't always easy. Pediatricians will provide care for patients until they reach age 21. Yet, because the pediatrician is the only provider that most patients know, some are hesitant to start a new relationship with an adult primary care provider.
When I was a young patient at HMG, my care journey started with Dr. Gendron before I transitioned to adult care and went to medical school. In 2016, it was an easy choice to come back to HMG, this time as a pediatrician committed to helping guide others through the early stages of their own life.
While it may be stressful and daunting to move away from the only provider a patient has seen for medical care, maintaining an open dialogue with one's HMG pediatrician is the easiest way to make sure that both patients and parents are prepared for this new phase of healthcare.
When to Switch from Pediatric to Adult Care
HMG pediatricians enjoy the relationships they build with their patients from an early age until they reach age 21. Yet, whether you are graduating high school at 18 or college at 21, some patients are eager to make the switch right away to an adult care physician, while others are happy to wait until they absolutely must find a new provider.
During that time, pediatricians will typically go over the process of medical necessities and how the patient can take control of their own health needs. Patients will learn:
What to do when one gets sick
When to go to urgent care and when to visit the emergency room
How to schedule the first appointment with a new provider
When to make annual wellness visits and what will be checked
How to review health coverage and take advantage of all preventative services
Additionally, moving within the same hospital system makes for an easy transition from a pediatrician to a family practice physician.
For instance, HMG has pediatrics, adult primary care, OBGYN, sports specialists and more than 30 other medical specialties to help patients through every stage of life. When patients choose to stay with our HMG family, our pediatricians can help their patients find the right provider for their unique needs since they not only know them best, but also know the other providers within HMG. Plus, the new provider will already have access to every note from every visit the patient has ever had with their pediatrician, as well as the patient's medical records and basic history.
How to Pick a New Provider
When selecting a new provider, make sure to keep these topics in mind:
Review your insurance coverage to see if the new provider is covered under your plan
Learn what you need to know to schedule the appointment on your own
Decide if you prefer a male or a female provider
Ask for information about a provider that specializes in any medical conditions that you might have
We also know many pediatric patients might be making this transition with existing mental health challenges like ADHD or depression and anxiety. We saw a rise in children seeking the help of mental health professionals since the onset of COVID-19. More than 25% of parents reported that their child has started visits with mental health providers who specialize in children.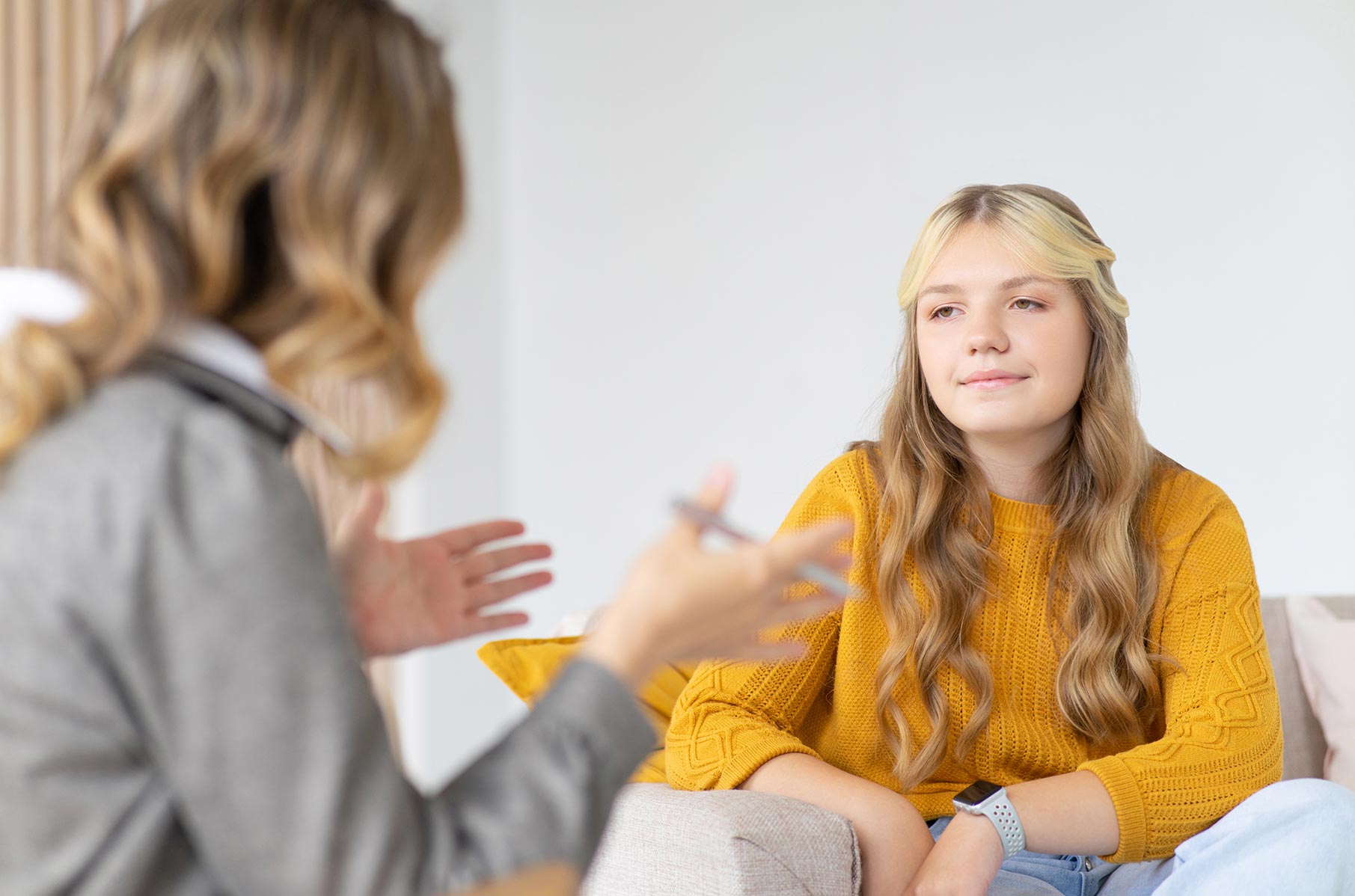 Patients who have been seeking care from a pediatrician for mental health concerns and now are off to college should ask their current provider about their options of continuing this care. Whether in-person or through telemedicine, patients can continue to see their pediatric mental health providers as they transition to an adult primary care provider so that they continue to get the help they need with someone they are comfortable with.
Then after college, these patients can transition to a new mental health professional who is familiar with their particular diagnosis and treatment plan.
How Parents Can Help Make the Switch
Parents sometimes struggle with this transition just as much as their child. However, if given the right tools and encouragement, parents can trust their children to make the switch.
Parents can start by talking to their children about their own experiences finding a new primary care physician. Parents can also take the time to explain medical bills and insurance statements while children are in their teens so that the language and coverage is understood when they begin to make their own insurance decisions.
If children are co-managing their healthcare decisions early — like refilling prescriptions or making their own appointments — the growth to adult care is an easy one to watch.
Parents made the decision early to bring their children to HMG because our entire system is a family of care. As your health partner for life, we aim to treat your family like our own and will make sure both children and their parents are comfortable through these new stages.
HMG is Here Through it All
I was so lucky to have received such excellent care as a pediatric patient at HMG and I was happy to join the system when I became a provider. Now, I'm already starting to see the babies of patients that I took care of when they were kids.
They felt so comfortable coming back because of the easy conversations that we had when they transitioned to adult care and beyond.
We know it can be challenging to make the move from a pediatrician to an adult care provider. We're lucky that today's pediatric patients can use technology, like HMG's FollowMyHealth patient portal, to help them easily manage their care no matter where they are. Patients can do everything from scheduling an appointment, to sending messages to their provider, to accessing prescription information and lab results.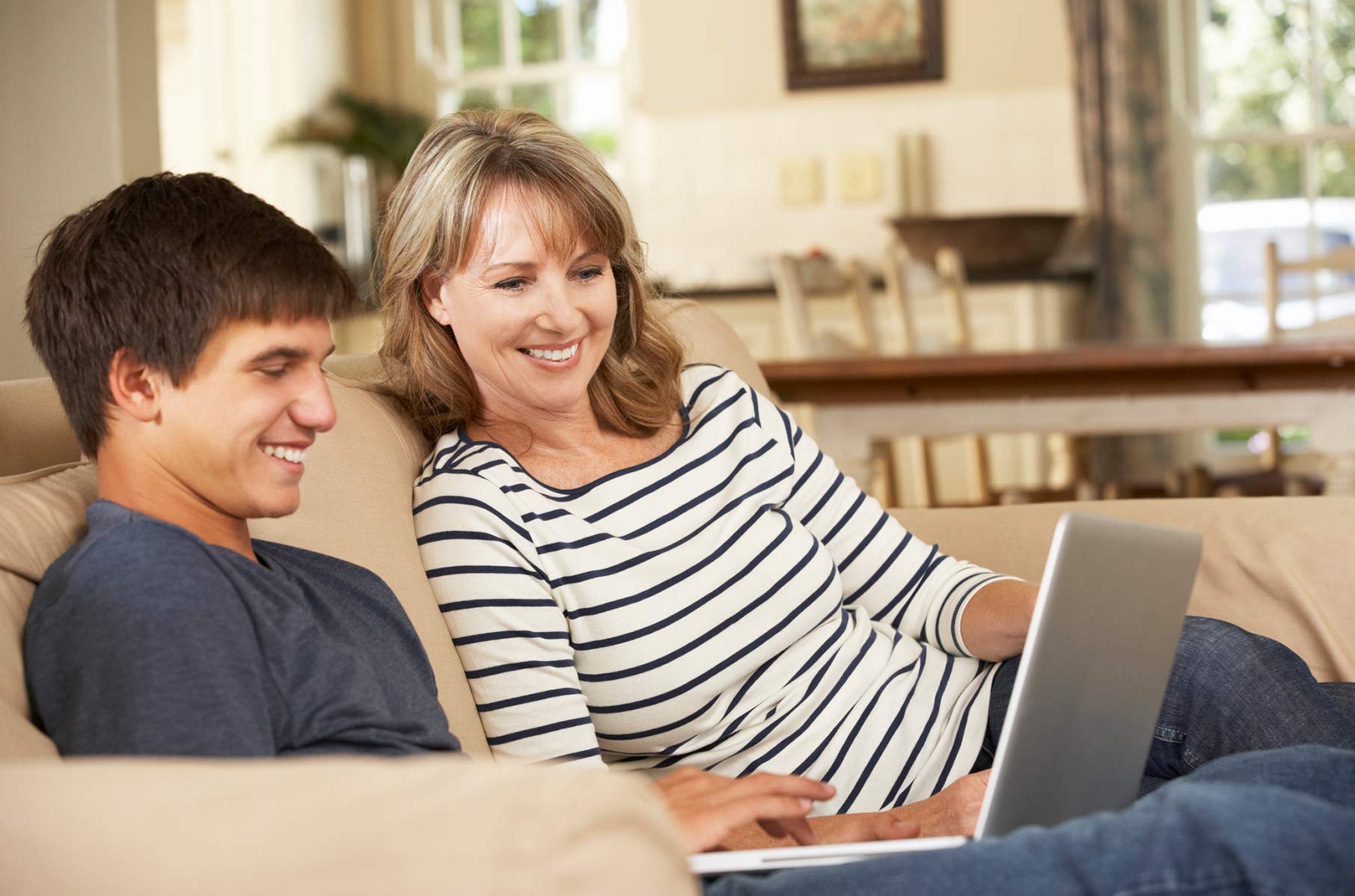 Accessing HMG's portal is also helpful for patients taking control of their insurance and billing for the first time. They can find and pay bills online as well as begin to learn and understand what and how their insurance coverage works. Parents can introduce their kids to the portal in their teens so that they're familiar with the software in time for high school graduation or college.
Talk to your pediatrician about how to make the transition from pediatric to adult care as seamless as possible. Whether a young adult or a parent, an open and honest conversation will help ease the transition.
It's easier to navigate life's big and small moments when you know you have a trusted health partner by your side. At HMG, we believe in collaboration and will help you through all stages of life with compassion and care.