One of my favorite holiday traditions is getting together with all my family—my kids, grandkids and parents—the night before Christmas. My wife and I buy matching pajamas for everyone, including our dogs, and pass them out that evening. We all live in those pajamas for the next 24 hours. By Christmas Eve, all of the food is prepared, the shopping is done, and we can simply "be."
I'm so thankful for the Christmas Eve memories we've shared. I'm thankful every time I see the goofy photos of our family in those pajamas, taken year after year. I see the smiles on everyone's faces, and I can almost hear that laughter again.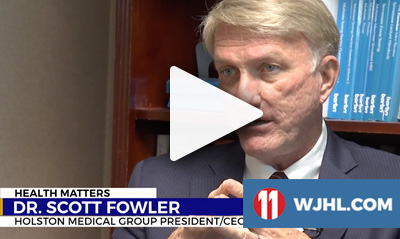 WJHL VIDEO: Dr. Scott Fowler discusses
the holidays during covid.
When COVID-19 struck last spring, I'm not sure any of us thought about what this could mean for the winter holidays. Yet, here we are, on the verge of the holiday season. People are beginning to ask, "Will I be able to see my family over the holidays?" So many people fear it's an either/or scenario: Protect those we love or maintain the family traditions that reinvigorate our lives. But what if it were possible to balance and maximize both experiences safely together?
Don't Let the Pandemic Dampen Your Holiday Spirit
It's true that the holiday season could look very different this year for many families. Older family members, who are at high risk for COVID-19, may not feel comfortable attending a gathering with family—or their children may be fearful to let them take that risk. People with chronic conditions like diabetes or asthma may hesitate to make plans until it's clear what the rate of infection disease is in their community or their hometown. Some states may place restrictions on travel.
But there is a danger, too, to letting go of opportunities to be with family and of holiday traditions. These traditions often carry an emotional weight, and losing them due to the pandemic can prompt a deep sense of loss, made worse by the feelings of social isolation during the pandemic. After so many months of changing the way in which we live to avoid contracting the coronavirus, the idea of sacrificing time spent with family during the holiday season can feel as though it is too much to bear. More than half of Americans already say the pandemic has had an impact on their mental health. Finding ways to alleviate anxiety and depression during the holidays is crucial to overall health and wellbeing.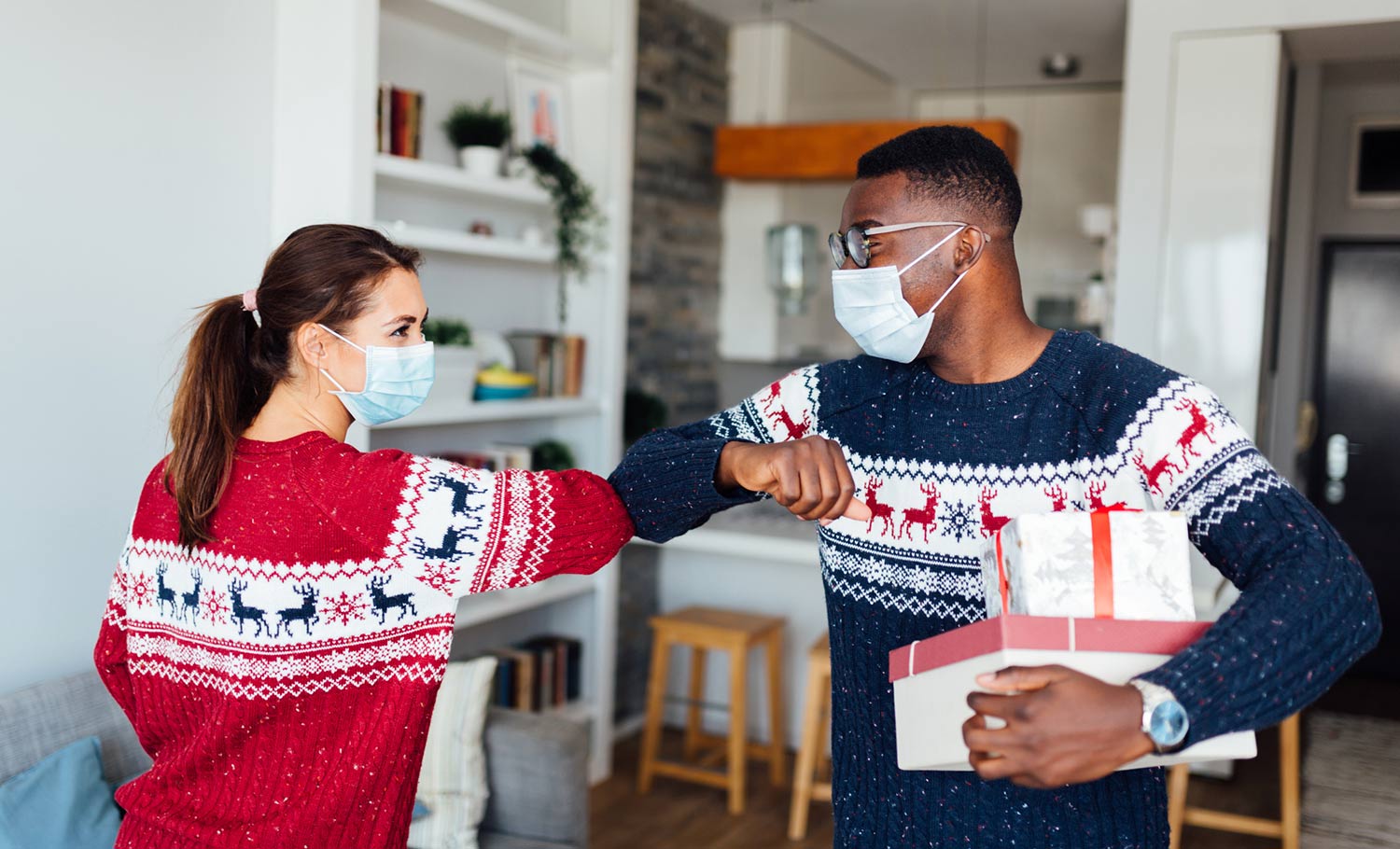 That's why it's important to consider how holiday traditions could be maintained, even during the pandemic.
For example, we know that outdoor settings are safer environments for gatherings than indoor festivities. However, unless the weather is unseasonably warm, this could be a pretty tall order in Tennessee and Virginia. As for my family, we're considering more practical adjustments to our traditions, based on guidance from the Centers for Disease Control & Prevention (CDC). Some of the CDC's recommendations include:
Limit the size of gatherings to a small group of people. While the CDC doesn't recommend a specific number, ensuring that the group is small enough to maintain six feet of distance from everyone in the room is a good approach.
Keep the duration of the visit in mind. Shorter visits are safer than longer visits.
Consider the locations where family members are traveling from. For instance, gatherings of family members who live in the same community are potentially safer than visits with people from other areas, especially when those areas have higher rates of infection.
Put preventive measures in place. It's still possible to connect with family while wearing masks, washing hands frequently and/or social distancing. Everyone wearing a mask is a good option and is likely to reduce transmission. So is investing in lots of smaller tables for seating rather than fewer large tables. Wash your hands frequently, and keep hand sanitizer at the ready. At this time of year, you could even decorate those bottles of hand sanitizer in festive colors to give a sense of fun to this safety measure as we live with COVID.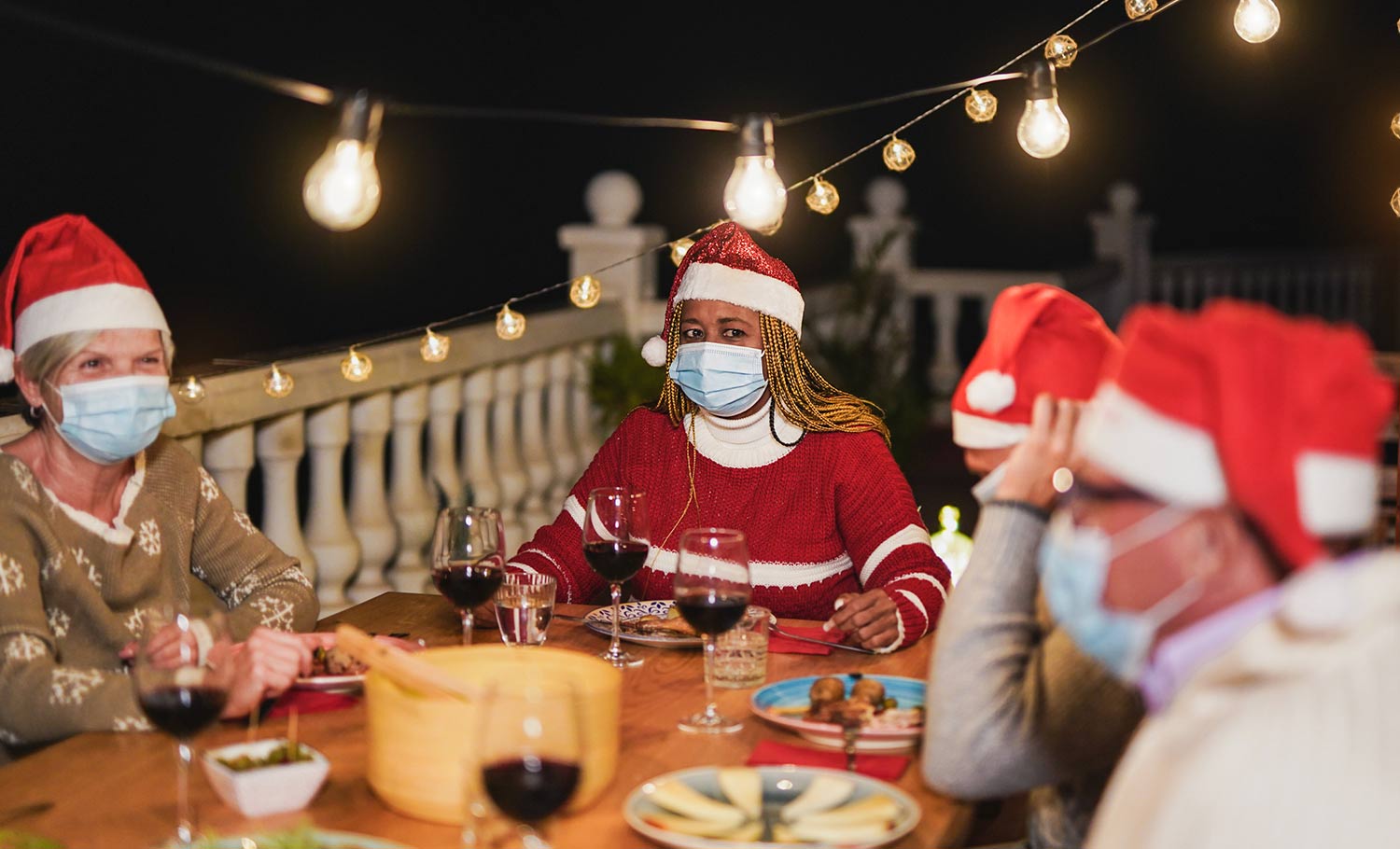 Navigating a Pandemic Holiday—Together
The holidays are an important opportunity to bond with those we love. The time spent with family and close friends reminds us why the connections we share mean so much. That's one reason why it's important to honor the traditions you hold dear, even if these traditions need to be modified during the pandemic. In the end, it is essential to make these decisions together.
Talk with your family about the issues involved in getting together for the holiday season. Make recommendations that respect family members' needs, and look for ways to conduct activities virtually when it makes sense. The sooner you broach discussions around the holidays, the better able your family will be to make this holiday a memorable one for yourself and those you love.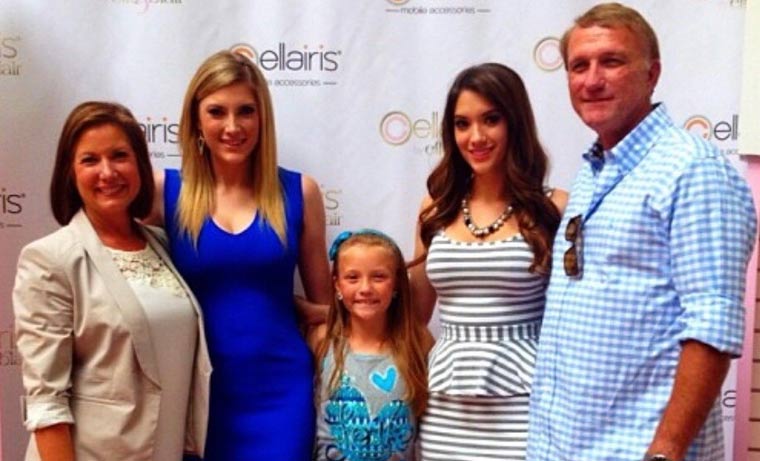 Among my Holston Medical Group family, our celebrations may look a little different this year, but we'll spread good cheer in ways big and small. One of my favorite traditions is our "Denim Days" fundraiser, where staff donate $5 to wear jeans in the office in support of various causes. This year, we've raised significant dollars for community groups through this initiative. Some of the groups we routinely support are the Second Harvest Food Bank, local animal shelters, Isaiah 117, and many more. We also sponsor so many events and activities in the community which were largely virtual events in 2020 such as the Bristol Rhythm & Roots Reunion, the Kidney Walk, Relay for Life, Walk to End Alzheimer's and the Walk to Defeat ALS. It's a great way to help promote good health in our region. For us, it's about recognizing the many ways in which our physicians and staff continually put our community's needs above their own. Our people truly have a heart for giving; it's just part of who we are. There is no substitute for generosity and love as we navigate the challenge of COVID 19 this year.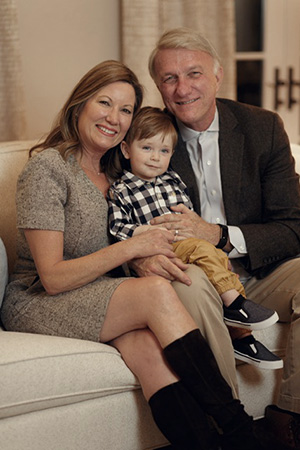 I'm incredibly proud of our team at HMG, and I'm forever grateful for their dedication and the difference we've made for our communities—together. I'm also deeply appreciative of the support of our patients and thankful for the trust you've placed in our team. In all we do, we dedicate ourselves to your service.
So remember, it is important we be careful during the pandemic—but we needn't be unreasonably afraid. Following proper precautions — such as proper handwashing, wearing a mask, and resisting the urge to touch our faces— will help you hold onto celebrations with family this year. Through this time, I am hopeful that the challenge will only bring us closer together as a family, organization, and community.
Have a blessed holiday, and stay safe.