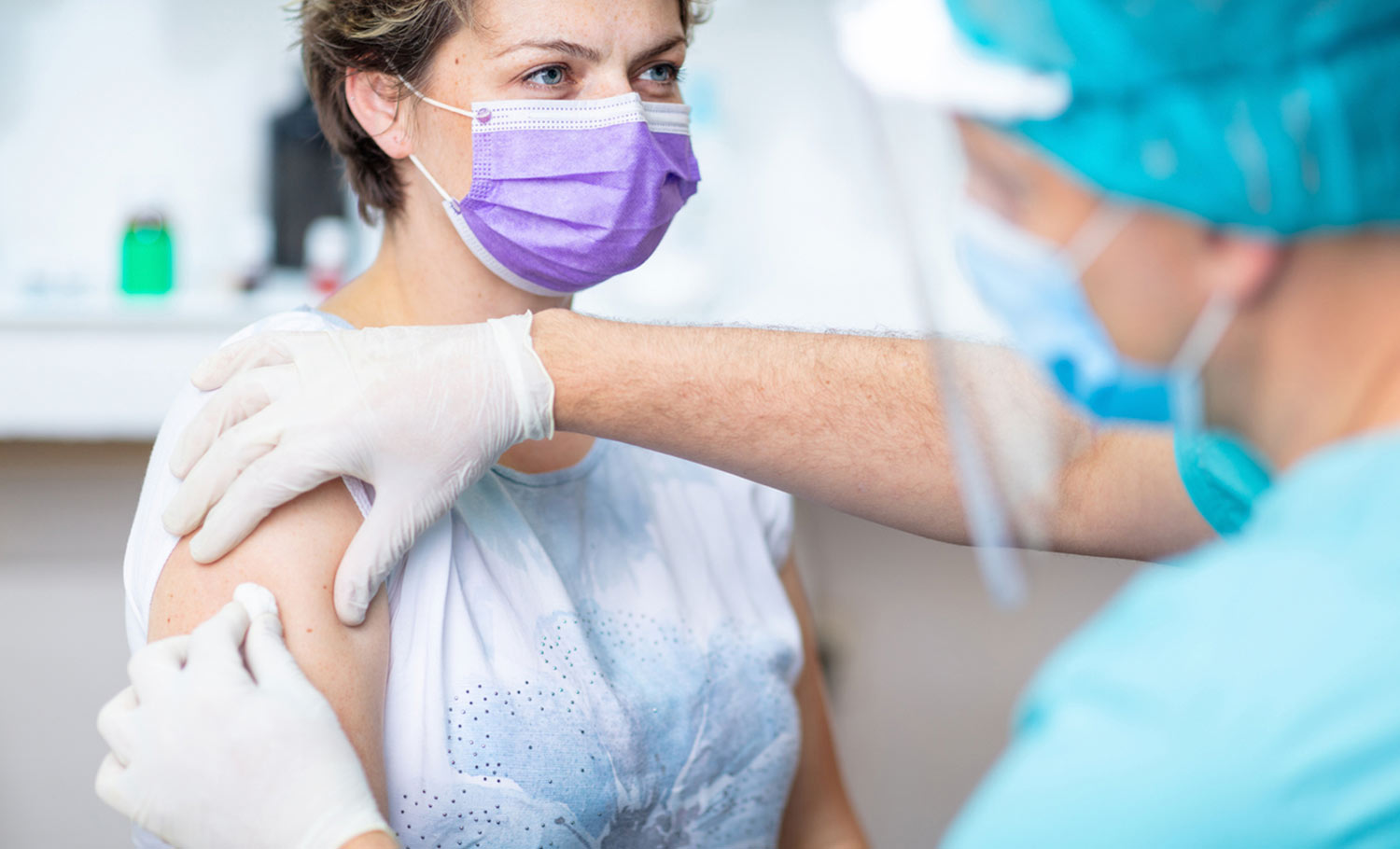 I lost my dad to the flu.
My father suffered from heart disease. He experienced three heart attacks before undergoing open-heart surgery at the age 55 and he lived another 10 years after that surgery.
But when Dad contracted a flu virus in 2009, it led to bacterial pneumonia—and that put tremendous strain on his heart. Ultimately, his heart gave out.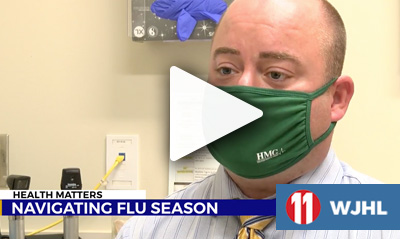 WJHL VIDEO: Dr. Blankenship discusses the
importance of the flu vaccine
So many times during flu season, there is a tendency among many patients to want to "tough it out"—to avoid getting the flu shot because they don't see the harm in getting the flu. Some of these patients are young and healthy; others fear the flu shot will cause them to become ill.
But what many people do not understand is that the flu can mean life or death—for themselves or for a loved one. Just like with the coronavirus, even if you're healthy—and even if you have no symptoms—you can spread the flu to someone else before you show signs of the flu. For people with chronic conditions, catching the flu can leave them susceptible to pneumonia or other complications, putting their lives at risk.
The Risk Is Real
Last year, the flu took a really hard toll on children as well as adults—and it appeared earlier than normal last fall. This year, there is a risk that people could become infected with the flu and COVID-19 at the same time. While there is still much research to be done around the likelihood of a dual flu/COVID diagnosis, it's a risk that no individual should take.
In fact, getting a flu shot can help in the fight against COVID-19. How? The more people choose to get the shot, the smaller the number of hospitalizations due to the flu—and the less risk that they will be exposed to COVID-19 in a medical setting.
There's also an ethical element to getting a flu shot during the coronavirus pandemic. For every person who gets the flu shot, the more capacity hospitals have available to treat those with coronavirus. At a time when our nation's healthcare system is already burdened with heavy caseloads of COVID-19, if we can work together to do this one thing to help lessen the load for hospitals, we can save lives.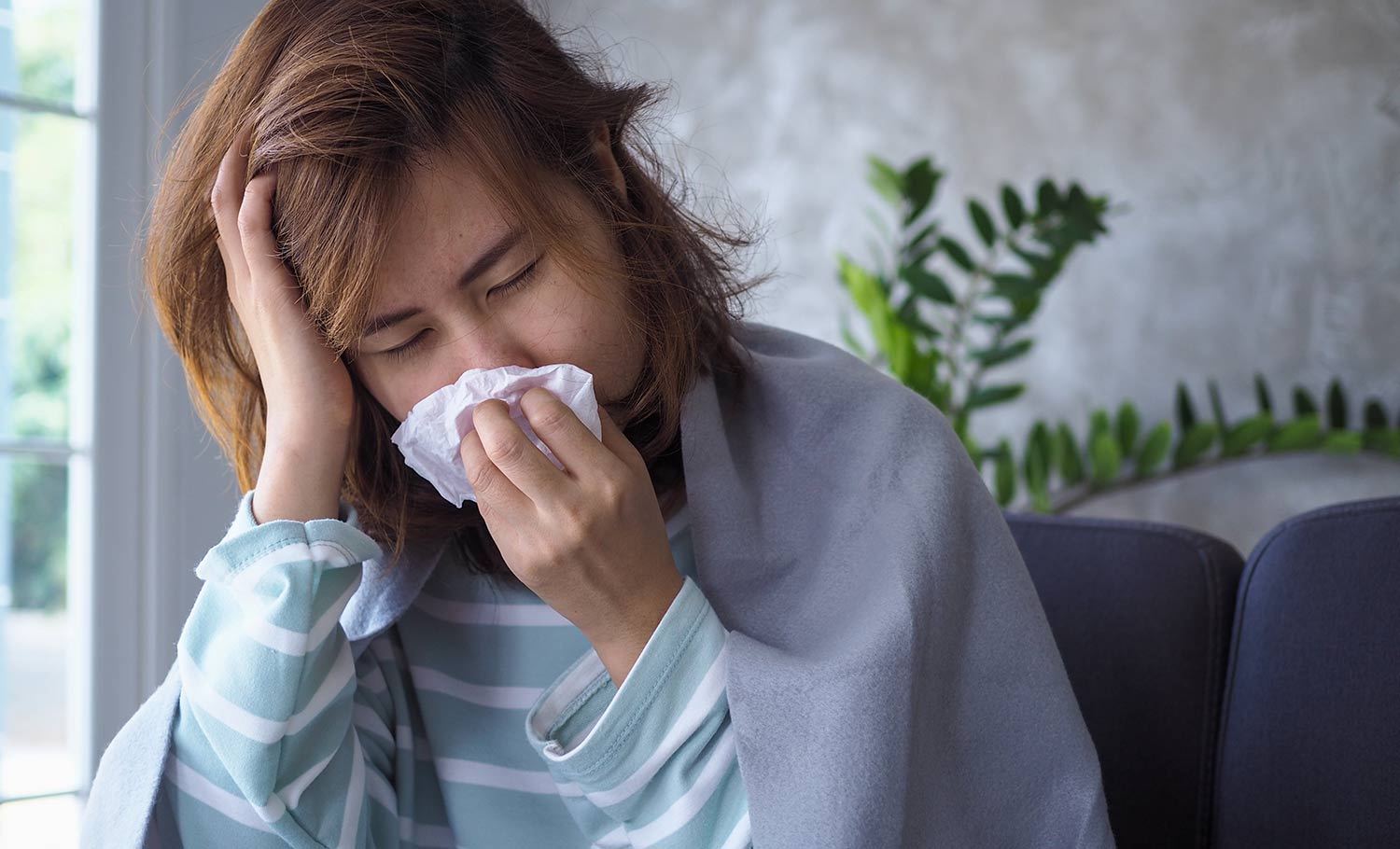 As a family medicine physician for Holston Medical Group, I can tell you that the potential for the COVID to lead to heartbreak is high. My future mother-in-law's doctor passed away from the COVID. So did one of her relatives—a young cousin. If there is a vaccine (flu) that can prevent this pain by limiting exposure to patient's that may have COVID: Don't we owe it to ourselves and our loved ones to get it?
Breaking Down the Myths
Convincing someone to get the flu shot isn't always easy. That's because of the common misconceptions about the vaccine, such as the myth that "getting a flu shot will actually cause you to become ill with the flu." (It will not.) As a result, fewer than 50% of American adults and just 60% of children get the flu vaccine each year, according to the Centers for Disease Control & Prevention (CDC).
Resistance raises risk. Let's look at the numbers. According to the CDC:
Between 9 million and 45 million Americans become ill with the flu each year
Among these individuals, 140,000 are hospitalized
Each year, 12,000 to 61,000 people die from the flu
Getting the flu shot can also lead to a milder illness if you do contract the flu. The result: lower risk of serious—and even deadly—complications.
Flu Statistics
9-45 Million Americans will get the flu
140,000 Flu hospitalizations
12,000-61,000 Deaths caused by the flu
Another common myth: "You can't get the flu shot if you're sick." Actually, you can. Don't let a runny nose, a sore throat or an upset stomach keep you from protecting yourself from the flu this year.
The Connection with COVID
One of the most common questions I'm receiving from patients this year is, "Will the flu vaccine help protect me against the coronavirus?" Although the symptoms of both the flu and COVID-19 are similar, it's important to understand that they are two different viruses.
Symptoms of the flu include fever, cough, runny nose, sore throat, headaches, body aches, chills, fatigue and weakness. These are very similar to the symptoms we're seeing in COVID-19 patients.
There is no vaccine for the coronavirus to date, and the flu shot will not prevent or protect us from COVID-19. However, by protecting us against the flu, a flu shot could help keep our immune systems from becoming compromised this fall and winter. At a time when the risk for COVID-19 is increasing, protecting your immune system from becoming weakened by other viruses is critical.
Make the Right Choice for Health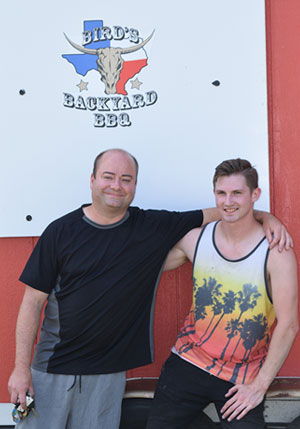 Dr. Blankenship & son at their BBQ truck
I was born and raised in Oakwood, Va., and have lived in the Appalachian Region all my life. One of the things I enjoy most about treating patients in Bristol is that I often see people I grew up with, whether I'm out and about in the community or in the office. I love the ability to serve my friends and neighbors as a family medicine doctor. That feeling of being of service in my community has fueled my family's passion for running a Texas-style barbecue food truck: I could nurture entire families with the meals I made. Now, I'm helping my friends and neighbors live their healthiest lives—and it's an honor.
That's why I'm so passionate about making sure all of my patients get the flu shot. I hope you'll agree: It's a small step that's worth taking to protect your health and the health of those you love.
If you have any questions, please don't hesitate to reach out. Call my office anytime at 423-990-2400.