When Ronda Paulson learned that children entering the foster care system started that journey sitting in a stale cold conference room, it broke her heart. Knowing this may be the hardest day in a child's life, she knew there had to be a better way to show them more love and compassion. This is where the Isaiah 117 House journey began.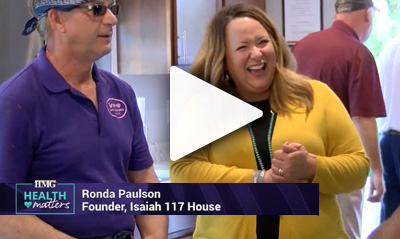 WJHL VIDEO: Ronda Paulson
In 2014 when she and her husband, Corey, took the required classes to become foster parents, their hearts were immediately touched by the need in our community. Shortly after, they got their first placement, a child named Isaiah.
It wasn't long after that Ronda began looking for ways to improve the foster care process and she started by by Googling "How to Start a Non-Profit". Her single goal: Better the lives of children in Carter County, Tennessee.
"Right here in this country, children enter the foster care system with nothing in their hands, except sometimes maybe a black trash bag," she says. "Just being made aware of the trauma that these children are enduring, and then more often we're retraumatizing them, even if we don't mean to.
"What if there was a home where, on the day the child was removed, they could be lavishly loved on, and all their needs be met," she says. "What if there was a home where we could love on case workers and lighten their load? And what if there was a home where we could ease that transition for the foster parent?" Three years later, the Paulsons started Isaiah 117 House, a home in Carter County to give children comfort, not fear, as they enter the foster system.
That's when Dr. Mary McCormick entered the picture. Dr. McCormick, a primary care physician at HMG's Johnson City office, volunteered to help jumpstart the home. She and her son helped paint the exterior and stock the house before it officially opened in 2018.
"These kids are our kids," Dr. McCormick says. "They're the kids in the community. It's such an honor to be there for them and give them a little bit of hope on an otherwise scary day for them."
How Isaiah 117 House Helps Children
What started as one Carter County home has grown to five open houses with another six under construction and expansions in six states, including Tennessee, Virginia, Indiana, Florida, Texas and Georgia.
In the counties where a home exists, the non-profit works hand-in-hand with the Department of Children's Services when a child needs to be placed in the foster system. Instead of taking the children to an office, the program coordinator at the home is called and volunteers are whipped into action to be at the home before the children arrive.
Dr. McCormick has trained to be one of those volunteers for the Washington County location, where she's also on the board. HMG's "Mission into Motion" initiative supports people like Dr. McCormick. Volunteers from HMG have donated more than 2,000 hours over the past year to local charities and programs like Isaiah 117 House. Our goal is to serve local not-for-profit charities, churches and local schools that need volunteers for programs that mean the most in our community.
For Isaiah 117 House, HMG has supported the annual golf tournament, which will be held at 18 courses across the country this year on Sept. 24 and Sept. 27. It has also served as drop-off locations for donations of clothes, toys and toiletries that help supply Isaiah 117 House.
"Taking care of our local community is so important," Dr. McCormick says. "These are local kids. They may be your neighbors or friends of your own kids. We've seen some of these kids in our offices and this gives us an opportunity to now provide another level of care outside the walls of our offices. This is all local and helps our local community."
After children arrive at the home, they are given meals, baths, showers, and love.
"They play basketball or paint nails together," Ronda says. "Whatever they need."
Children stay at the home between 12-16 hours, or sometimes days as the need for foster families during the pandemic has reached a crisis. When they leave for their new foster homes, they take with them clothes, toiletries and toys, more than what they entered with.
How You Can Help
Isaiah 117 House is funded through donations from churches, fundraisers and community members. It is always looking for volunteers. Ronda says that she's seen all ages offer to join the volunteer crew, with children donating their own money to senior citizens joining as on-site greeters.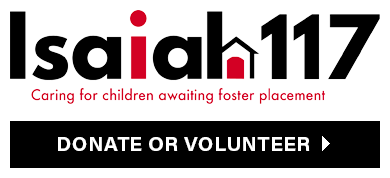 "When you hear 'foster care crisis,' it seems so overwhelming, but even little kids open their own lemonade stands or show up here with their birthday money to help," Ronda says.
Dr. McCormick's Johnson City HMG office is a drop-off location for everything from clothes and shoes to diapers and toiletries. All sizes are accepted, from 6 weeks to 17 years.
"We have people drop small things or full bags of donations that we can take to the houses," Dr. McCormick says. "It means a lot that HMG takes in this need and helps the community."
Families can also help Isaiah 117 House write thank you notes or organize the home. Volunteers are encouraged to visit the website to find the house closest to them.
"There are so many ways for everyone to get involved and be a part of the solution," Ronda says.
How Isaiah 117 House Is Growing
In 2019, the average stay for a child at Isaiah 117 House was about eight hours before a foster family was reached and a placement was made. The houses remained open during 2020 and through the COVID-19 crisis. Last year, the homes opened their doors to 469 children. Through the first six months of 2021, more than 500 children have walked through an Isaiah 117 House.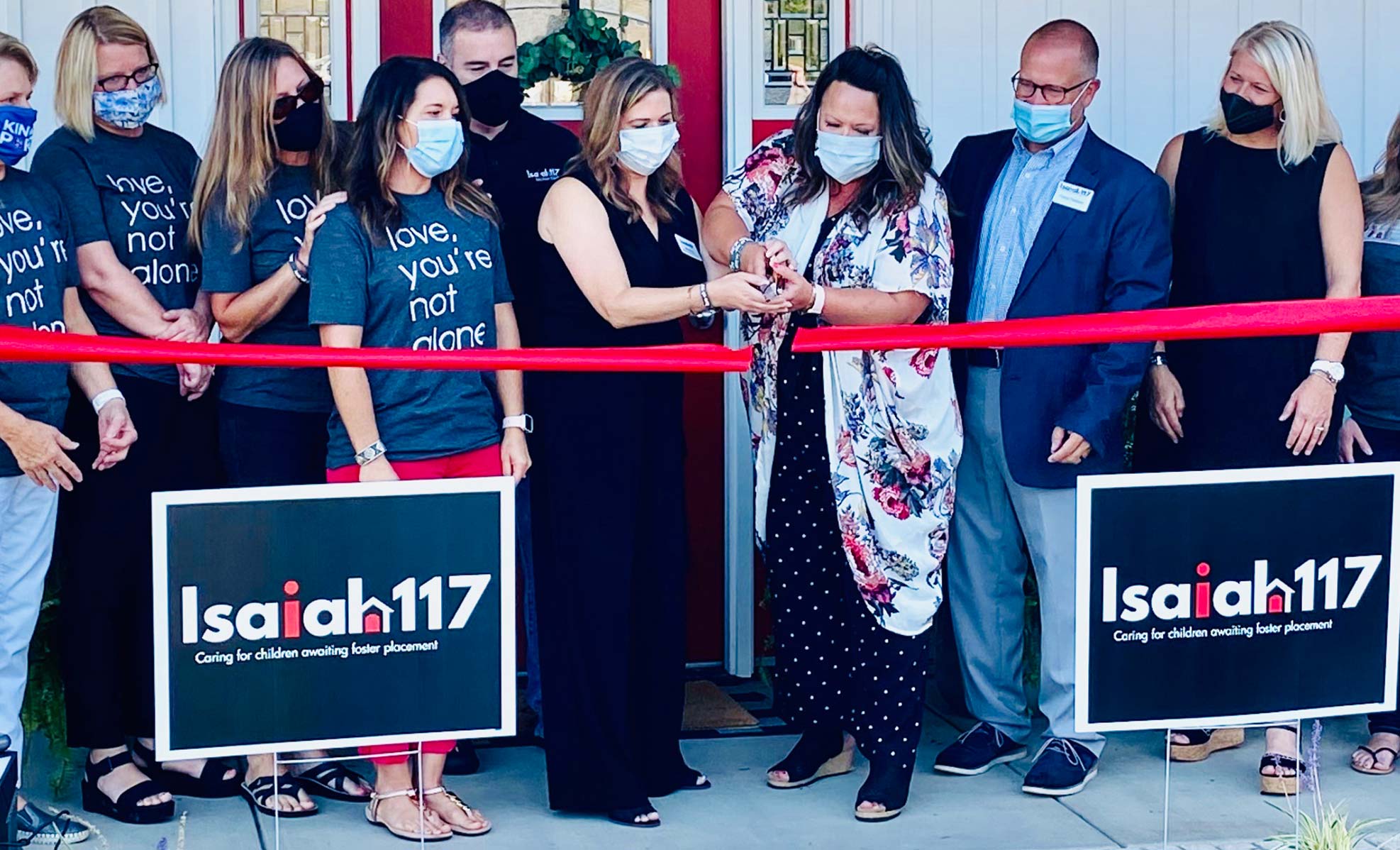 Through donations and fundraising, Ronda adds that it's important that every house be funded for one year and completely debt free before it opens. The six homes currently under construction are on that path.
"We've often said that the vision was a home for Carter County, and then it quickly became 'a home for every county in the State of Tennessee,'" Ronda says, "and now it looks like: What if no child in the U.S. sat in a cubicle. What if no child felt alone on one of the hardest days they never asked for? That's where we are."
For information on how to donate or volunteer for Isaiah 117 House, click here.