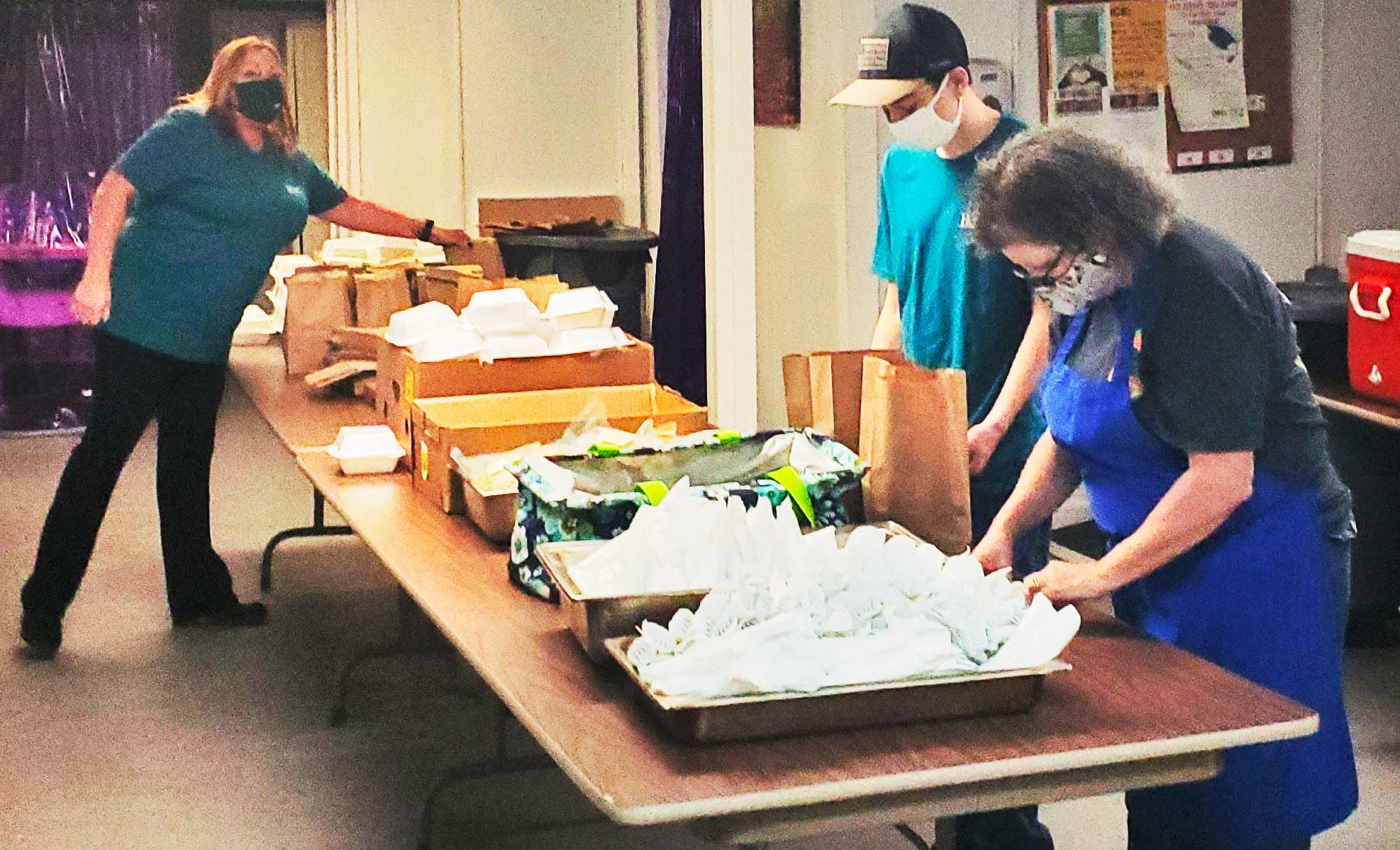 Over twenty years ago, Kitchen of Hope in Kingsport got its start by feeding people in need in the backyard of a pastor's home.
Today, 33 teams of cooks and servers provide meals for the hungry six days a week. While the effort has grown from its humble beginnings in partnership with Full Gospel Mission Church, COVID-19 disrupted Kitchen of Hope's ability to provide meals in the church basement. Now, the kitchen's work feels a little closer to its roots: Meals are provided outside, although in bags, not at picnic tables.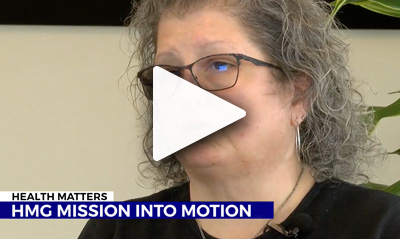 WJHL VIDEO: Deana WestTypically, Kitchen of Hope feeds about 30,000 people a year, relying solely on financial and food pantry donations and in-kind donations from local restaurants, businesses and Second Harvest Food Bank. Now, during the pandemic, "We've seen an almost 30% increase in the number of people who rely on us for meals," says Nellie Valk-Roberts, manager, Kitchen of Hope. "We served 44,460 meals in 2020, compared with just under 34,000 meals a year earlier. That's an average of 157 meals a day. We've had several days where we've served more than 200 meals a day."
It takes a lot of volunteers to prepare and serve the meals. For Deana West, a rehab technician for Holston Medical Group, her work with Kitchen of Hope began 21 years ago as an effort to be active in her church and give back to her community.
"It's brought a lot of people together who probably wouldn't have worked together otherwise, and that's pretty cool," West says. "It's really nice to be able to interact in a different atmosphere while helping people in need."
A Recipe for Service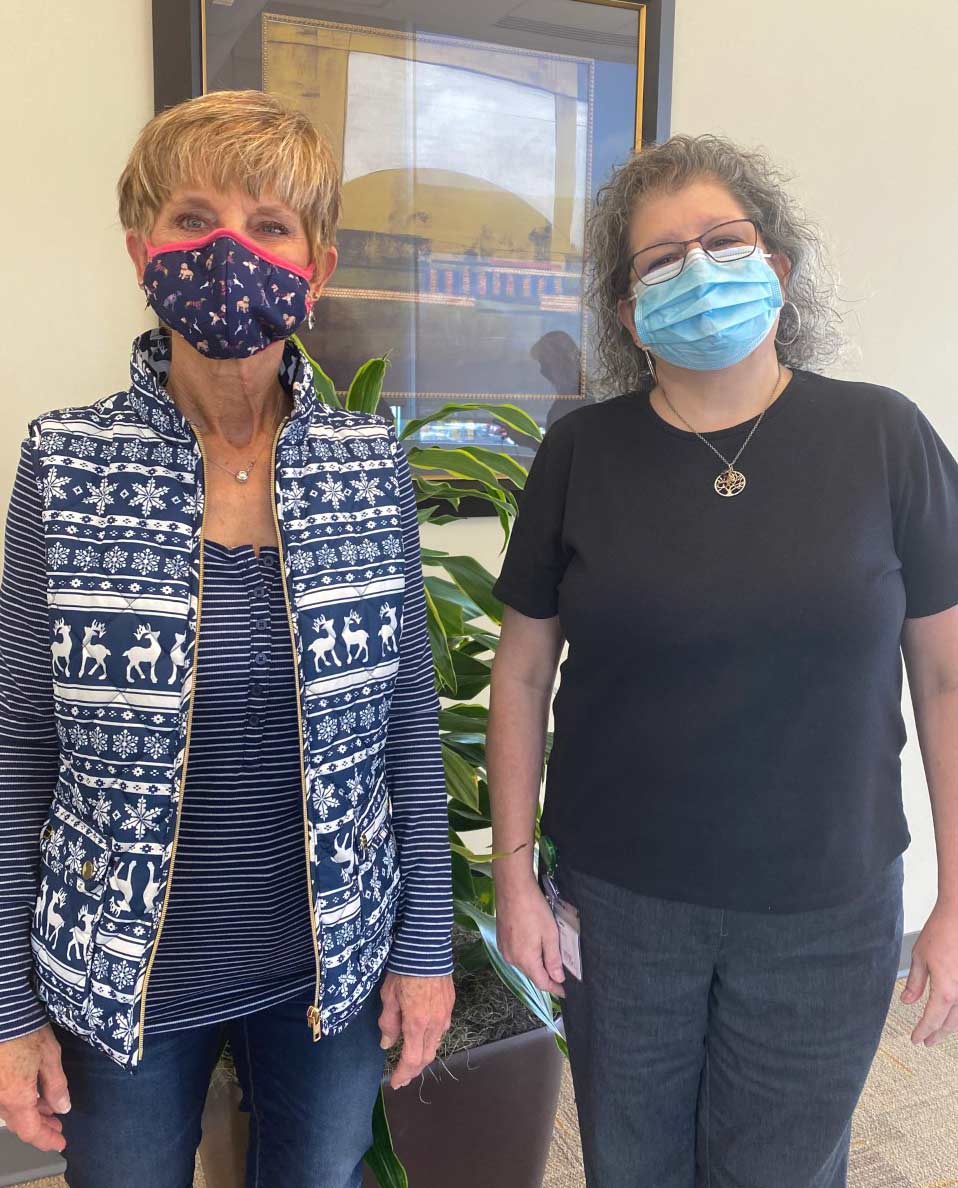 Nellie Valk-Roberts & Deana West
At HMG, our "Mission into Motion" program celebrates the volunteer efforts of team members like West, who are dedicated to making life better for those less fortunate. In 2020, HMG physicians, clinicians and staff donated 1,856 hours in volunteer service throughout the region. West is among our most active volunteers, with 91 hours of service.
Every eight weeks, West helps cook meals at Kitchen of Hope, including homemade vegetable beef soup, bread and dessert. "During the pandemic, we're bagging hot meals to go out the door," she says. "For some of these people, the meals we provide might be the only hot meal they eat that day."
The process looks much like an assembly line, with people gathering in the church kitchen to prepare soup from scratch, scoop it into bowls, tuck it into paper bags with a sandwich and other items and hand the bags to people waiting outside. Kitchen of Hope relies completely on volunteers like West to man the food station.
"When we're fully manned, we manage about 33 teams of cooks and servers," Valk-Roberts says. Currently, Kitchen of Hope is running five teams short of a full volunteer schedule. "Sometimes, we have to close the kitchen if we don't have anyone to cook or serve," she says. "That's a painful decision. We know how much need there is for this service in our community."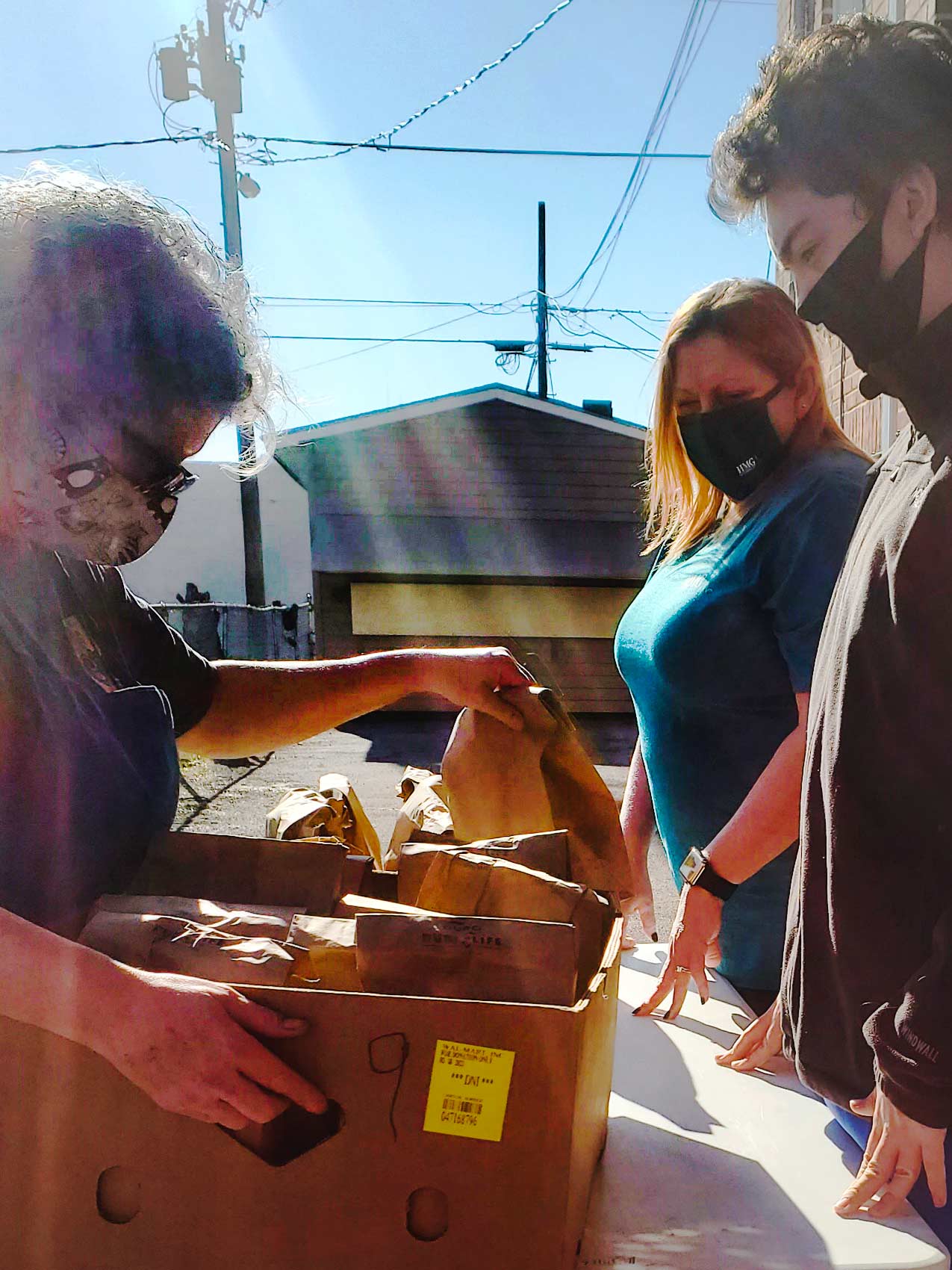 None of the funding for Kitchen of Hope's efforts comes from permanent funding streams. "We rely on faith—and God always provides," Valk-Roberts says.
The move to a to-go meal offering has been challenging, West says, but donations of supplies for packaging the meals have helped teams get through it.
More than anything, she misses the conversations she used to have with those who rely on Kitchen of Hope for a hot meal. "It's impressive that we've gotten through the pandemic as well as we have and are still able to keep Kitchen of Hope going, but I miss those interactions with the people who used to dine in," she says.
It Takes a Village
Kitchen of Hope provides vital support for people who are homeless as well as those facing food insecurity. Recipients range from children to middle-aged adults to seniors who need a helping hand to get through the economic uncertainty of the pandemic.
Donations keep Kitchen of Hope alive. West remembers a time when she arrived for her shift and the pantry shelves were nearly bare. "I started to cry," she says. "It was very disheartening to see that. Whatever we needed for our meal, someone would go out and buy it."
Then the local newspaper wrote an article about Kitchen of Hope. "The donations flooded in," she says. "As soon as the public hears of a need, quite a few people step up to take care of it."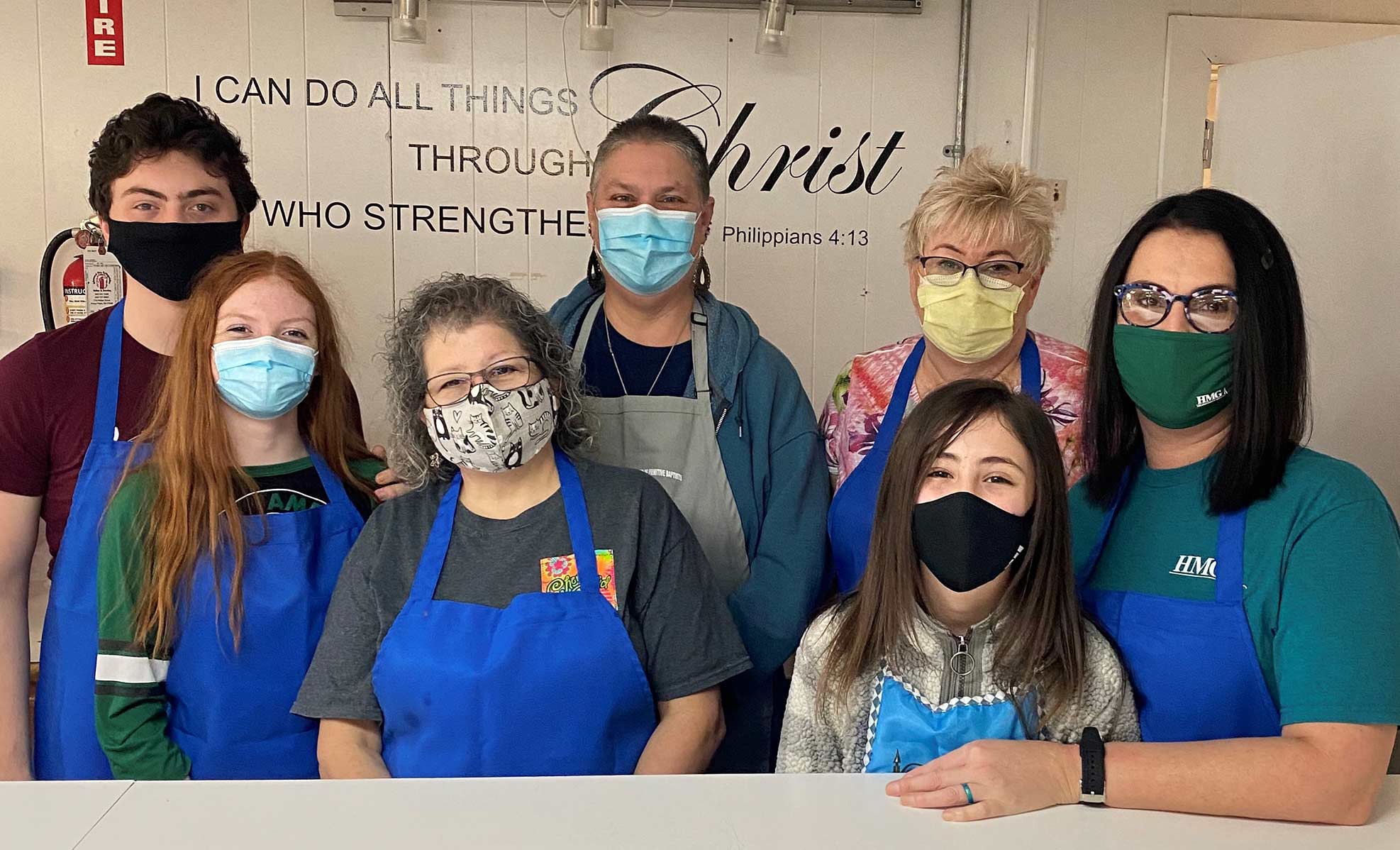 West encountered a similar scenario years ago, when the number of people depending on Kitchen of Hope began to rise. "I remember saying, 'We're not gonna have enough soup. We're not gonna have enough soup,'" she says. "We cooked two huge pots that day. But we kept praying. Somehow, when we'd go to the warming station to replenish, the soup never seemed to run out. It was remarkable."
Today, West's grandchildren volunteer alongside her at Kitchen of Hope. She's grateful for the lives she's touched and insists that she has been blessed through her volunteer service as well.
"If people in need can receive a meal free of charge here, that's money they can spend on other needs," she says. "I'm so grateful to serve in this way and to teach my grandchildren to give back as well."
Kitchen of Hope is in need of volunteers and donations of food and financial support. For more information, call (423) 914-9982. Monetary donations may be sent to P.O. Box 3112, Kingsport, 37664 or via our Kitchen of Hope Kingsport Facebook page. All contributions are tax deductible and 100% goes to daily operations with no paid staff.