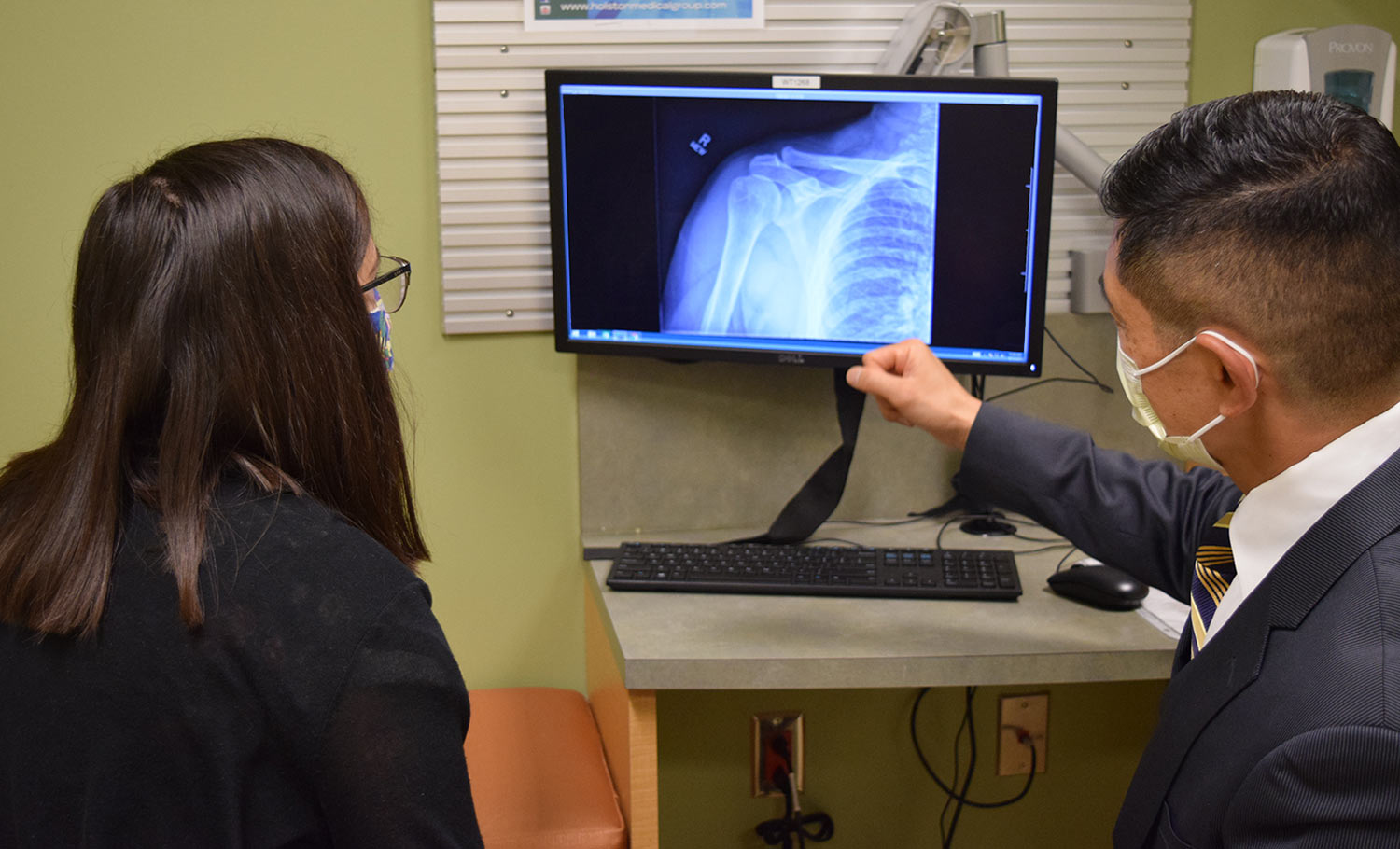 Summer brought welcome relief for sports enthusiasts like me, who longed to exercise outside—safely—during the COVID-19 pandemic. Some added outdoor exercise to a regimen that included workouts in newly reopened fitness facilities. Others focused on outdoor-only sports. And then there were families like mine, who sought creative ways to exercise together, as you'll see in this video.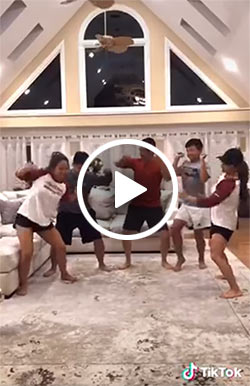 Fitness & fun with the Park family!
But as athletes took precautions to limit their exposure to COVID-19, they were not immune to the mishaps that can occur with any sport or physical activity, from hiking to biking to weightlifting, my personal passion. During the first months of COVID-19, orthopedic surgeons saw a spike in injuries resulting from at-home exercise or cooking mishaps, as well as broken bones in children from falls from trampolines, scooters or bicycles. Often in these scenarios, consumers wonder: What is the right setting for care?
Typically, orthopedic injuries are best suited for treatment in an orthopedic walk-in clinic or a hospital emergency department (ED). Determining the best facility for care, however, can give consumers pause. Here are four things to consider:
1: Choose a setting that reduces your exposure to infection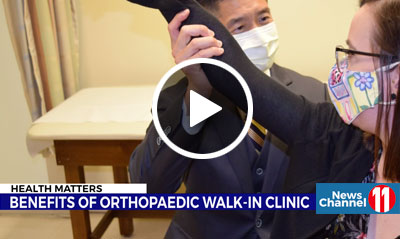 WJHL VIDEO: Dr. Park discusses the
HMG Orthopedic Walk-In ClinicDuring the pandemic, seeking ways to minimize your risk of contracting COVID-19 is an important aspect of care decision making. That's why an orthopedic walk-in clinic is often the ideal choice for treatment of fractures, sprains, strains, and knee and hand injuries: It is designed for immediate and specialized orthopedic care, with practitioners who are dedicated to musculoskeletal care and no need for an appointment. An ED, on the other hand, is the right option for life-threatening conditions, such as stroke or heart attack. Individuals who are experiencing symptoms of these conditions should immediately be evaluated in an ED.
2: If a walk-in clinic is closed, you can treat an injury with RICE: rest, icing, compression and elevation.
Injuries such as fractures, sprains, strains and falls often can wait to be treated until an orthopedic walk-in clinic is open by taking the right precautions: resting the injury; icing the injury to reduce swelling; compressing the injured area; and elevating the area prior to seeing a physician. While many people think of a fracture as an emergency, as long as the individual is seen by a physician within eight hours, waiting until an orthopedic walk-in clinic opens is safe. The exception is when a bone is sticking out of the skin. This is an emergency situation that requires immediate treatment in an ED and, likely, surgery.
3. Understand the difference in cost between an orthopedic walk-in clinic and an ED
Not only is the cost of physician evaluation and treatment lower in an orthopedic walk-in clinic, but so are services such as:
Diagnostic imaging—from MRIs to X-rays and CT scans—available within the clinic
Onsite casting, splinting, injections and ultrasound treatment
Individuals are treated by specialists who can assess the cause of orthopedic pain quickly and customize a treatment plan that helps individuals get back in the game. At Holston Medical Group, patients of our orthopedic walk-in clinics in Kingsport and Bristol also gain access to the region's only physician-owned outpatient surgery center, which provides lower-cost, same-day surgical care to meet patients' immediate orthopedic needs.
4. Will you need medical equipment for recovery?
Many orthopedic conditions require equipment such as boots, braces, splints and crutches to aid in recovery. Because orthopedic walk-in clinics perform casting, bracing and splinting onsite, professionals in these clinics are ideally suited to determine the types of equipment needed and can provide the equipment immediately after diagnosis.
Access to Outpatient Orthopedic Care, Close to Home
Scenarios like the ones described above are common among athletes and parents of athletes—but they aren't limited to those who have a passion for fitness. As the parent of three children who are actively involved in sports, as a former competitive bodybuilder, and as someone whose family owns a fitness facility, I see a range of symptoms and injuries. Some simply require observation; others call for prompt treatment.
At HMG, our orthopedic walk-in clinics offer excellent treatment options for acute injuries and chronic pain. With access to a full range of diagnostic equipment, HMG's orthopedic specialists provide immediate treatment for sprains, strains, breaks, sports medicine injuries and injuries resulting from overuse. Our team of therapists, surgeons and other providers offer a full range of follow-up services that orthopedic conditions often require.
If you need help determining the right option for care, my team and I are always available to discuss your needs. For more information, contact us.
Orthopedic Walk-In Clinics
Hours: Monday-Friday, 8 a.m. to 5 p.m
105 W. Stone Drive, Suite 4B
Kingsport, TN 37660
423-578-1570
240 Medical Park Blvd, Suite 1500
Bristol, TN 37620
423-990-2460