As joyous as the holiday season may be, it is a prime time for overindulgence and to experience feelings of depression and anxiety. It becomes all too easy to stretch our bodies, minds and wallet beyond their means during this time of year and all of that indulging and stress can take its toll on our bodies in more ways than one.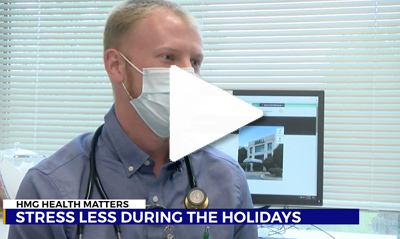 WJHL VIDEO: Andrew French, DO
Too much food or alcohol can impact how our bodies feel while too much stress can impact our mental health.
There's more to staying healthy this holiday season than avoiding a cold or flu. Let your mind and body tell you when it's time to adhere to caution.
Moderation is Important
Maybe your favorite part of the holiday season is that special pie that a family member makes. Perhaps it's watching the grandkids open all of their presents. Or it may be loading up your calendar with celebrations every night.
All of these are great — in moderation.
Know both your trigger points and your own limits. If you are triggered to have one more piece of your great aunt's pie, set a limit for yourself before you head to the table the first time. That extra slice might taste great now, but you'll feel worse for it later.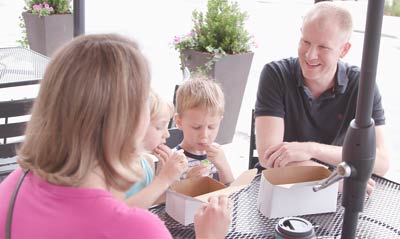 Dr. French & family
A trick to minimize overeating at a party is to have a healthy, filling snack — like a piece of fruit or low-fat granola — before the party or on your way. Once you're there, keep your portions small so that you can still try a little bit of everything.
Also, remember to drink plenty of water. If you enjoy alcohol at parties, alternate between water and your favorite drink to regulate your body.
That same moderation can be applied to your spending habits this season. Budget a limit for each person on your holiday list, and stick to it. Knowing what you can afford before you start shopping will help limit your financial stress (and avoid signing up for store credit cards, which could entice you to overspend your limit).
Additionally, it's important to remember to schedule some time for yourself in between all of those party RSVPs. A healthy mind is as important as a healthy body. Give yourself at least 15 minutes each day to exercise, add rest to your schedule, and budget time to spend on the activities that make you happy in your alone time.
Ease Your Mind
The holidays are often the most frequent of the year that many feel stressed and anxious. Whether these feelings stem from concerns about COVID-19, financial worries or seasonal affective disorder (SAD), this time of year can provoke depression. Recently, more people have felt depressed because their holiday traditions have changed; with time, distance or health taking people away from the festive table.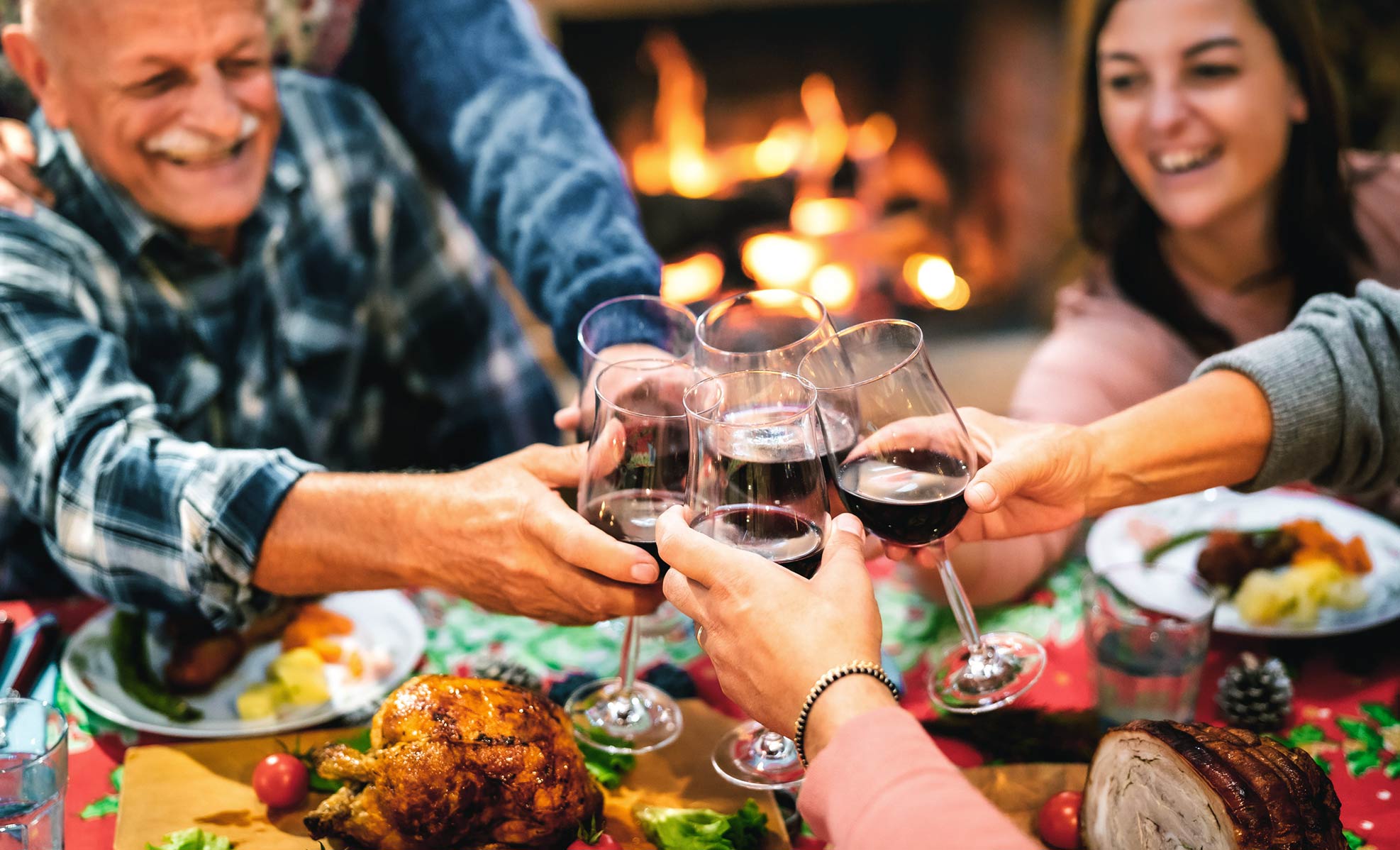 It's important not to fill your mind with "perfect" versions of how the holidays are supposed to be spent. Instead, focus on the quality time you are able to spend with family, friends, and coworkers to celebrate the season and beginning of a new year.
If you're the one hosting a party or family, cleaning your house and prepping meals can also cause unwanted stress that could take you away from time you'd usually use on yourself. Plan to prepare your home using the same moderation tactics mentioned above.
Remember Best Practices to Avoid COVID-19
With more citizens of Tennessee and Virginia vaccinated for COVID-19, we expect the 2021 holidays to be better than 2020.
However, we're not out of the woods yet with COVID which means we can't let our guard down. One way to relieve the stresses of COVID is to make sure that everyone in your family who can have the vaccine has signed up to receive one. If you haven't, there's still time to be fully vaccinated before the New Year.
For families traveling away from home, keep hand sanitizer handy in case you can't immediately wash your hands in high-touch areas (like airport escalators or moving walkways). Also, watch small children in your family to make sure that they keep their hands away from their face and mouth while in public areas.
If you are headed to a party, masks, social distancing and frequent hand washing are all proven methods to stem the tide of the coronavirus. If you begin to feel sick, stay home to rest. Your body — and your family — will thank you later.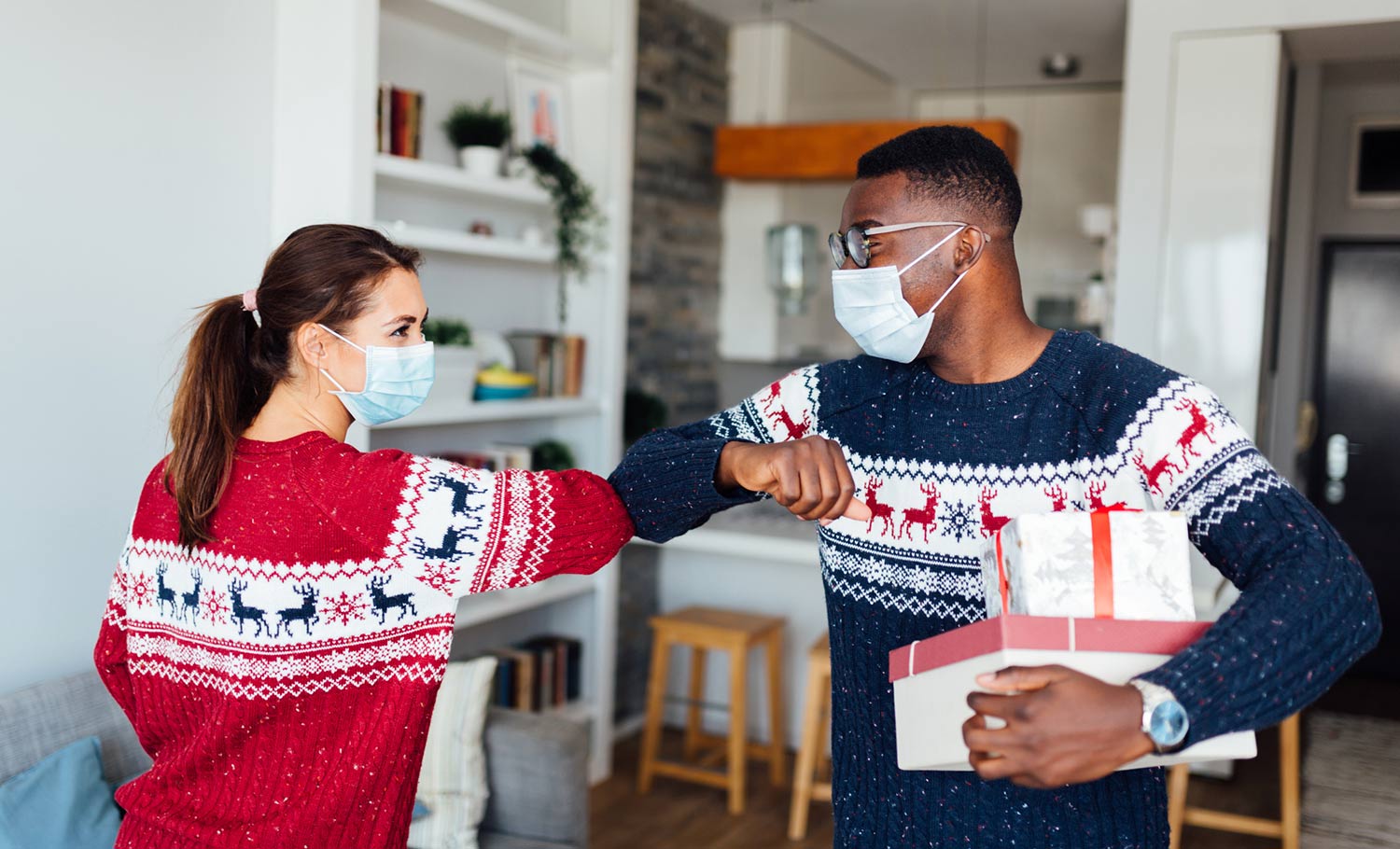 Enjoy This Holiday Season
Many of us missed out on special traditions and seeing family last holiday season. It's important not to put too much pressure to "make up" for what was different in 2020.
To make the best of this holiday season, remember to keep these tips in mind:
Eat and drink in moderation and give your mind and body time to rest and recover, whether from a day of shopping, eating or preparation.
Know what you can afford and stick to a budget before you begin holiday shopping to avoid any added stress.
Prioritize your mental health and find a good social support system to help boost your mental health.
Be smart about who you surround yourself with. Wear a mask, social distance and frequently wash your hands as you enjoy time with friends and family.
If you or someone you know is having trouble with their mental or physical health this holiday season, we encourage all community members to schedule an appointment with a HMG primary care physician to discuss how best to navigate the holidays this year.
To schedule an appointment, call 423-990-2400.