This is one of my favorite times of the year.
WJHL Interview: Emily Campbell
The start of school also means the return of school sports. We can see young athletes realizing their dreams on ballfields and in gyms all across the region.
Unfortunately, this time of year also means an uptick in sports-related injuries and concussions. As a Family and Sports Medicine physician with Holston Medical Group, I have the honor of working with athletes of all ages. From common injuries to more serious ones, we're here through it all for every patient.
When school sports start, I see more and more kids in my office for sports-related injuries, including concussions. The Journal of Pediatrics says as many as 1.9 million kids suffer a sports-related concussion each year.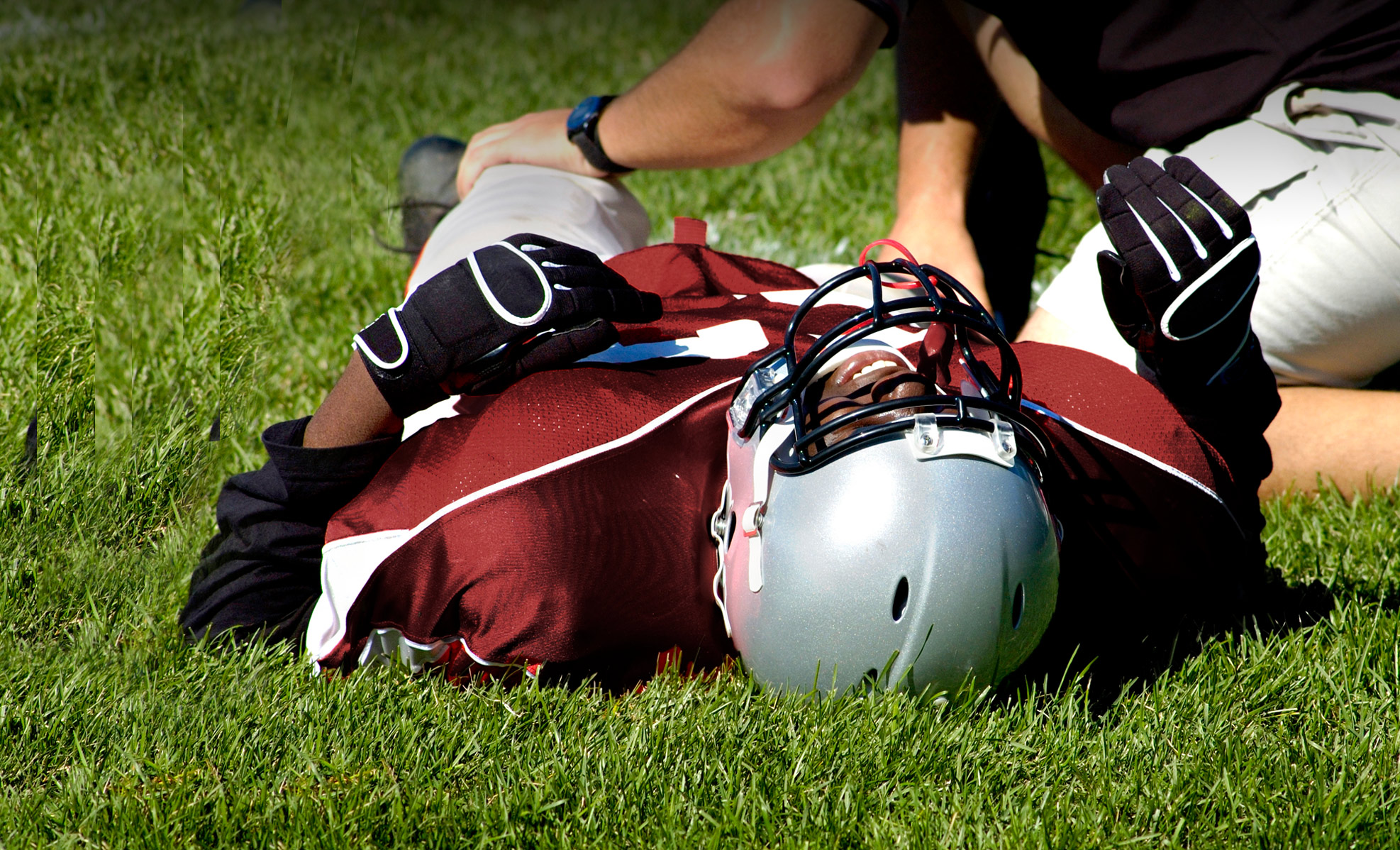 Concussions in youth athletes can be dangerous because the risk to young developing brains is so great, and, unlike a broken arm, we can't always easily see the impact of a brain injury. So, helping kids heal properly is important. To help keep your young athlete safe this sports season, here are four steps to take.
#1: Know Your Child's Risk of Concussion & Practice Prevention
Sports that involve a heavy amount of contact pose the highest risk for concussion. We often think of football, but soccer, volleyball, and cheerleading are also high-contact sports. In my practice, I've even treated runners for concussions. Slips and falls on a trail or sidewalk can cause injuries like concussions. In a 2018 study, wrestling and martial arts ranked first in a list of sports most at risk of concussion for kids ages 18 and younger. Cheerleading was second, followed by football, track and field, and softball.
Concussions in youth athletes can be dangerous because the risk to young developing brains is so great, and, unlike a broken arm, we can't always easily see the impact of a brain injury. So, helping kids heal properly is important.Dr. Emily Campbell
The same study noted that running backs were most at risk for concussions among football players, followed by defensive backs and kickers. While football pads and helmets have improved, they often give coaches, parents, and kids a false sense of safety. Kids may make riskier decisions on the field because they think they're protected when they aren't.
One of the best ways to avoid a concussion is through practice. I love my patients, but I'm always happy when they have to see less of me! That can happen when coaches teach good ways to hit and tackle, head a ball, or catch a teammate during a tumbling routine.
#2: Recognize the Signs of a Concussion
If you think your athlete has had a concussion, take them out of play right away. This applies to parents, coaches, and athletic trainers; anyone responsible for the athlete's safety. Then, watch their behavior and ask a few questions:
Do they have a headache?
Do they seem confused?
Are they angry or grouchy?
Do they look listless or absent?
Is there any memory loss (can they tell you where they are)?
Are they throwing up or saying they have an upset stomach?
Also, watch the athlete's eyes. Can they focus on you while you're talking to them? People with concussions may find it hard to look at lights, too—like in a stadium or gym.
Some of these signs might be hard to notice at first. Headaches, for example, also can come from being stressed or not drinking enough water.
Be sure that the coach or athletic trainer who is evaluating the athlete for a concussion is someone who knows them and their regular mannerisms and personality. That way, they can tell if there are any changes to the child's personality.
If an athlete begins throwing up after a hard hit or a collision, that's when we need to see them in the hospital or clinic right away.
#3: Understand When to Return to Play
The best phrase I like to tell parents and coaches about possible concussion injuries is: "When in doubt, sit them out." It's always better to be cautious and save a young athlete's brain by sitting them out for the rest of the practice or game. Concussions can cause tragic brain injury. Sometimes they lead to something called "second impact syndrome," which can be deadly. In less extreme cases, young athletes can have lasting ill effects in the classroom, like trouble concentrating or remembering things, that can be avoided just by waiting a little longer. Tennessee is one of many states that has adopted a list of general rules called Return to Learn that help treat concussions in students. After a concussion, these steps are important:
1. Stay home and rest. For 1-2 days, the child should have little to no TV, lights, texting, or driving.
2. School with no work. Students can return to school, but parents and coaches should talk with teachers to make sure they aren't given homework or in-class work and tests.
3. At school with half work. No big tests or long projects, but the child can be given some homework and in-class work.
4. At school with full work. Students can be given classwork, but some tests may be changed a little.
5. Return to Learn. Students can make up important and missing projects, tests, and classwork.
The Return to Learn process can take 1-2 weeks. Everyone from parents to teachers, coaches, and your HMG sports medicine physicians should be involved to make sure these steps are followed for a smooth transition.
#4: See Your Physician Right Away
If you think your young athlete has a concussion, it's important to get them in to see a medical professional as soon as you can. While a coach or an athletic trainer can help make decisions during a game or practice, only a physician can diagnose a concussion.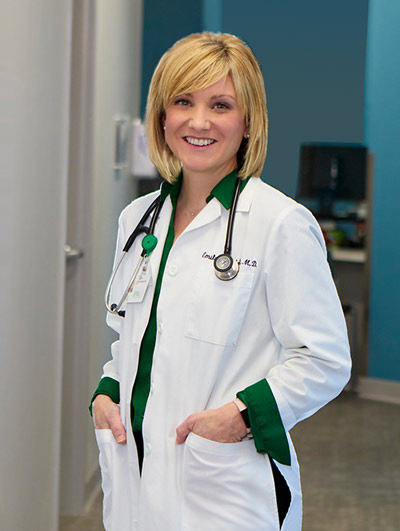 Our HMG Sports Medicine staff can start the Return to Learn process as soon as we know how bad the concussion is. We can coordinate care with you, your athlete, and the school to make sure that symptoms are watched and don't get any worse.
Concussions can be scary. But it's easier to navigate life's big and small moments when you know you have a trusted health partner by your side.
I know how badly kids want to return to their sports after an injury. It's important to me, too! I want my patients to be happy and healthy. For me, the biggest moments are when I know that they have returned to their favorite sports safely.
With these steps in mind, I wish all our region's youth athletes a safe and successful school sports season! Know that me and my colleagues are here to help for any injuries, concussions, or illness along the way. Because that's what it means to be a health partner for life.