In 2018, The Hughes family lost 3-year-old Levi to drowning—and he wasn't even swimming at the time.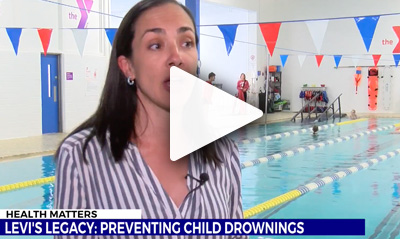 WJHL VIDEO: Nicole Hughes
"We took water safety seriously. We thought we were doing everything we were supposed to do to keep our kids safe around water," says Levi's mom, Nicole. "How did we not know that drowning happens so quickly and so often?"
Today, the family wants all parents to understand the facts. They started an organization called Levi's Legacy to create awareness and encourage water safety.
Water Safety Facts Parents Should Know
"We started Levi's Legacy to help parents get the information we didn't know." Nicole explains:
Drowning is the #1 cause of death for toddlers ages 1-4
Drowning is the #2 cause of death for kids ages 5-14
Drowning can happen in 30 seconds
69% of all childhood drowning deaths happen when the kids are not supposed to be in the water; they are near a pool, lake, river, etc., and decide to go in or fall in accidentally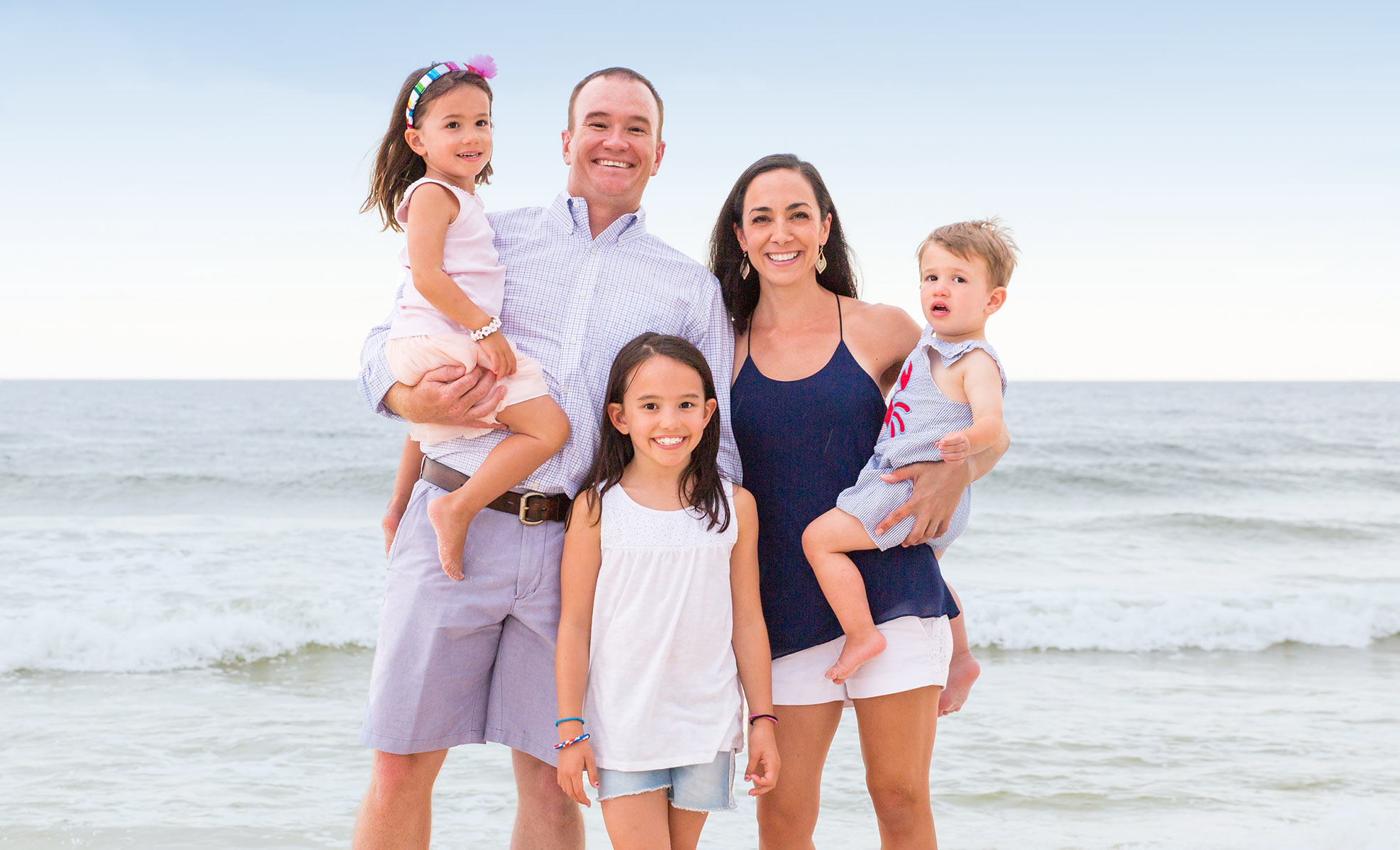 Levi was sitting on a couch inside a vacation home with his family and friends. In just seconds, as Nicole turned to throw something away, he snuck off, reached the pool, and fell in. Despite being found and helped by doctors moments later, he couldn't be saved.
"No parent should lose a child this way. It's preventable," says Nicole. But she's hopeful that greater community awareness will put a stop to more stories like hers. "We have amazing resources in our community," she adds. "We are blessed to have people like Dr. Hommel to educate parents on this important risk."
What Parents Can Do
HMG Pediatrician Jessica Hommel, MD, starts talking with parents about the need for constant supervision and water safety when children are six months old. She reminds parents that drownings happen at every time of year—not just during the summer. "The important thing to remember is that over 65% of drownings happen when the child is not supposed to be in the water."
That's why Infant Swimming Resource (ISR) lessons are vital.
Say "Yes!" to ISR lessons
ISR Self-Rescue® teaches water survival. It's not the same as other swimming classes. During one-on-one sessions with an instructor, infants and toddlers learn how to float on their backs to keep themselves alive until help arrives.
ISR gives kids—and parents—a healthy respect for the water. For safety's sake, children should master ISR before they join other swimming lessons that focus on fun. "We're lucky in our area to have lots of options with ISR and other water safety courses," Dr. Hommel notes.
Say "No!" to puddle jumpers
Not using the popular "puddle jumpers" or "floaties" may sound like a strange way to protect your kids in the water. But Dr. Hommel warns parents about two big problems: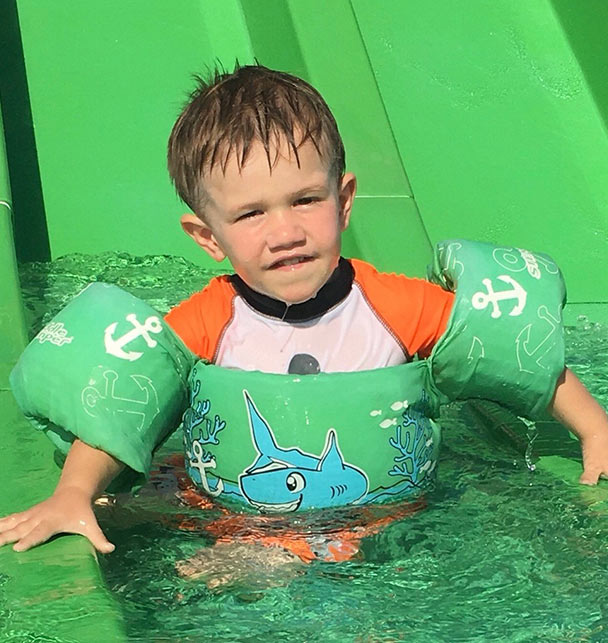 Puddle jumpers give a false sense of security
Puddle jumpers give children—and parents too—a false sense of security. Kids are more likely to go in the water alone because they think they know how to swim when they really don't.
Puddle jumpers hold kids upright in the water. Children get used to bobbing around, making it harder for them to learn how to safely float on their backs.
More Water Safety Tips
If you have a pool at home, form layers of protection to keep unsupervised kids away from the water:
Put a deadbolt lock at the top of doors that lead to the pool, where children can't reach. Keep them locked.
Put a fence around all four sides of the pool. It should be one that kids can't climb, and at least 6 feet tall.
Use a self-closing, self-locking gate that can't be left open accidentally.
Don't leave toys, floats, or anything else in the water. Kids might be tempted to reach for them and fall in accidentally.
Use a motion-sensing pool alarm if you like. But it should never take the place of the deadbolt, fence, gate, and constant supervision.
If you rent a vacation home, look for one with a fence around the entire pool. Stick portable door alarms or bells on all the doors that lead out to the pool. You want something that makes a noise to alert you when a child opens the door.
Nicole also suggests designating one adult to be "Water Guardian" at all times. Levi's Legacy has created a plastic, card-sized "Water Guardian" tag people can use as a reminder to constantly watch the water.
Does your pool area have these for safety?
It's good for older kids to know their limits around water, too. Even if they can swim, elementary schoolers who see a younger child fall into the water should always call for an adult's help. A child just isn't strong enough to rescue another child.
And among teenagers, drowning deaths typically occur in bigger bodies of water like lakes, rivers, or the ocean. In these places, life jackets are an absolute "must," even if the teen is a strong swimmer.
Honoring Levi's Legacy
Nicole and Dr. Hommel both stress how easy it is to forget about water safety when kids aren't swimming. "I have 16 pictures of Levi from that day," says Nicole. "In 14 of them he's wearing a life jacket."
Levi's Legacy is raising awareness by writing water safety policies and rules, funding research, and helping pay for ISR classes. The group is also working with the American Academy of Pediatrics, which now educates doctors across the country so they can better inform families.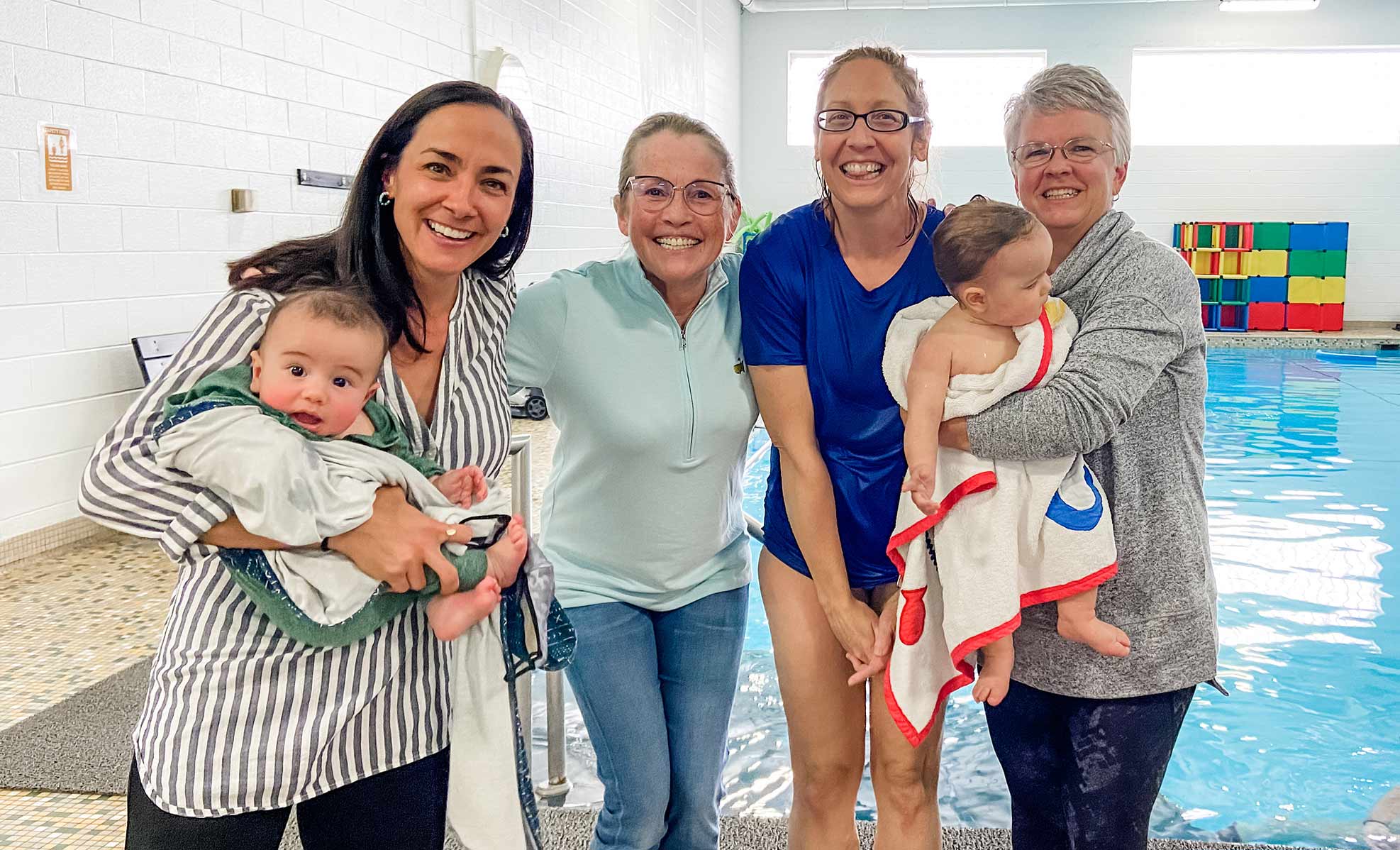 "We've created some amazing partnerships," Nicole says. But she's quick to point out that she's just one of many people working toward stronger water safety efforts.
"So many people have come together to try to raise awareness. In our community, we're so fortunate to have pediatricians and others who care enough to look at the facts, make change happen, and keep our kids safe."
For more information on Levi's Legacy, visit levislegacy.com.