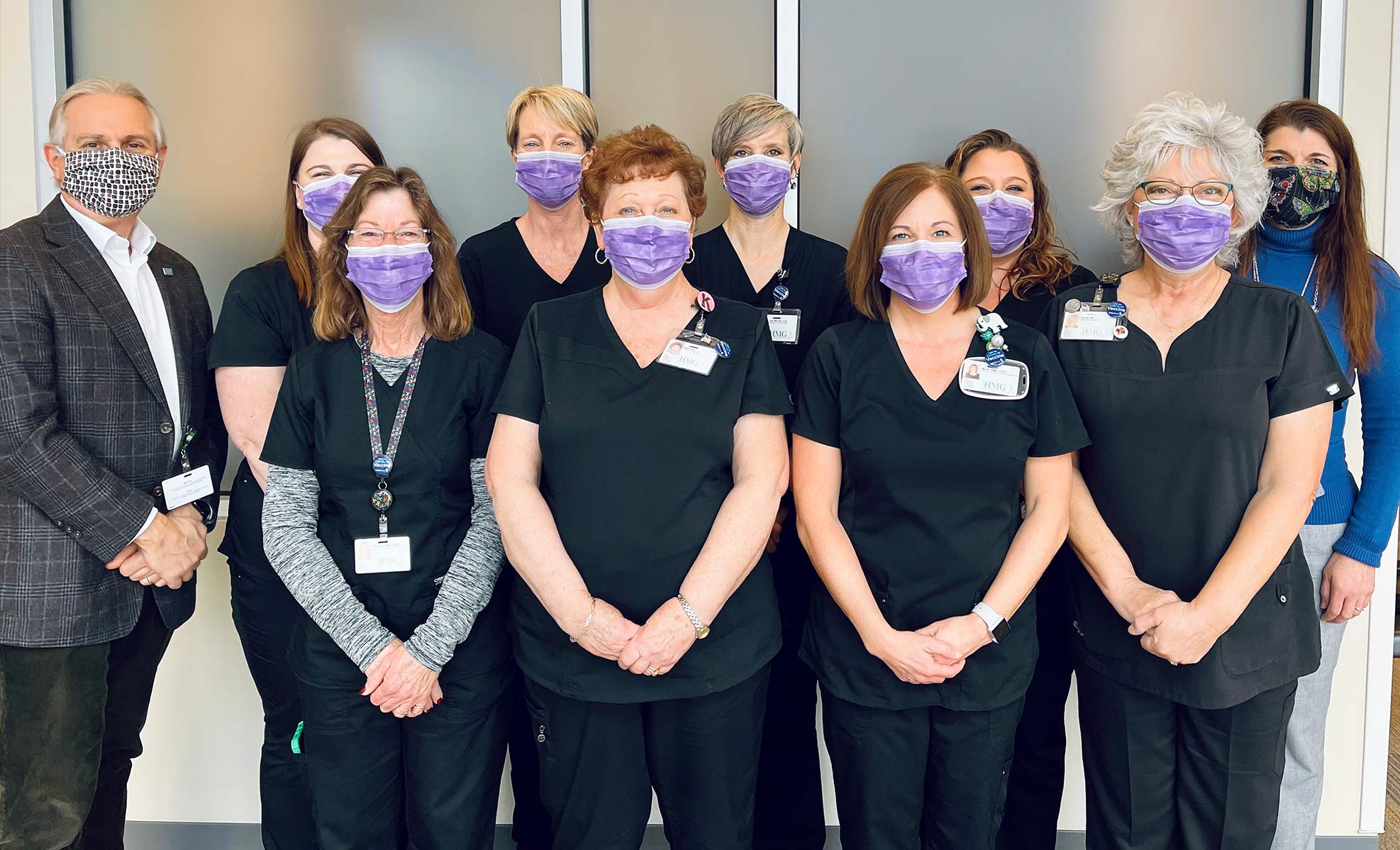 Before a COVID-19 vaccine could be rolled out to communities across the nation, pilot programs were key to determining the vaccine's effectiveness. At Holston Medical Group (HMG), we're proud to have played a major role in this effort.
In Spring 2020, HMG's clinical research team was selected by Pfizer to conduct a COVID-19 vaccine study at two sites: one in Kingsport and one in Bristol. About 400 residents in the region took part in the study, which revealed 95% efficacy in protecting against the coronavirus.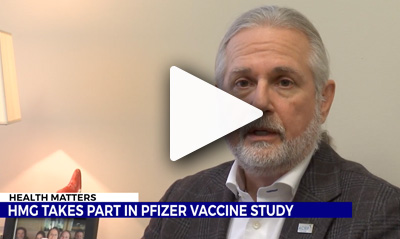 WJHL VIDEO: Dr. David Morin
"We've set a milestone in the U.S. More people have had at least one dose of the vaccine than have had COVID-19," says David Morin, MD, FACP, CPI, FACRP, director of HMG's comprehensive clinical research initiative, a healthcare provider, and director of the Eastman High-Risk Disease Management Program. "This is how we're going to get through the pandemic. At HMG, we're very proud to be part of this."
The Room Where It Happened
HMG enrolled 400 participants in the study—residents who comprised a diverse mix of our population, from gender to race to occupation. Some of the study participants, like Jessie Bishop, senior fire captain for the Kingsport Fire Department, were first responders. Others were healthcare professionals, front-line workers and more.
Last August, half the participants received the vaccine, while the other half received a placebo. Two doses were administered three weeks apart. "Because the study was blinded, even the HMG team that administered the shots did not know which participants received the real vaccine and which received the placebo," Dr. Morin says. "We tracked their immune response over time and documented our findings."
The Pfizer vaccine study proved the vaccine to be 95% effective in protecting participants from the coronavirus. "For the first time, it felt like we were able to fight back against the pandemic," Dr. Morin says.
On the Front Lines for Vaccine Readiness
The initiative required not just scientific progress and technical skill, but also bravery. There was still much to learn about the vaccine when the trial took place, though researchers believed the vaccine held strong potential to help end the pandemic.
For Bishop, who learned about the trial through his mother-in-law, the vaccination trial offered the chance not just to protect himself, but also his family, his coworkers and other residents across the region. Bishop has served as a firefighter and paramedic in Kingsport for more than fifteen years. "As an emergency responder, I work with patients who have infectious disease. I know how to protect myself in those situations, but during COVID-19, my concern became, 'How do I protect not just myself and my team in these emergency settings, but also the general public when I go to the store or my family when I return home?'" Bishop says. "When the study was created, I definitely was interested in doing something that could help speed the process of making that vaccine available to the public."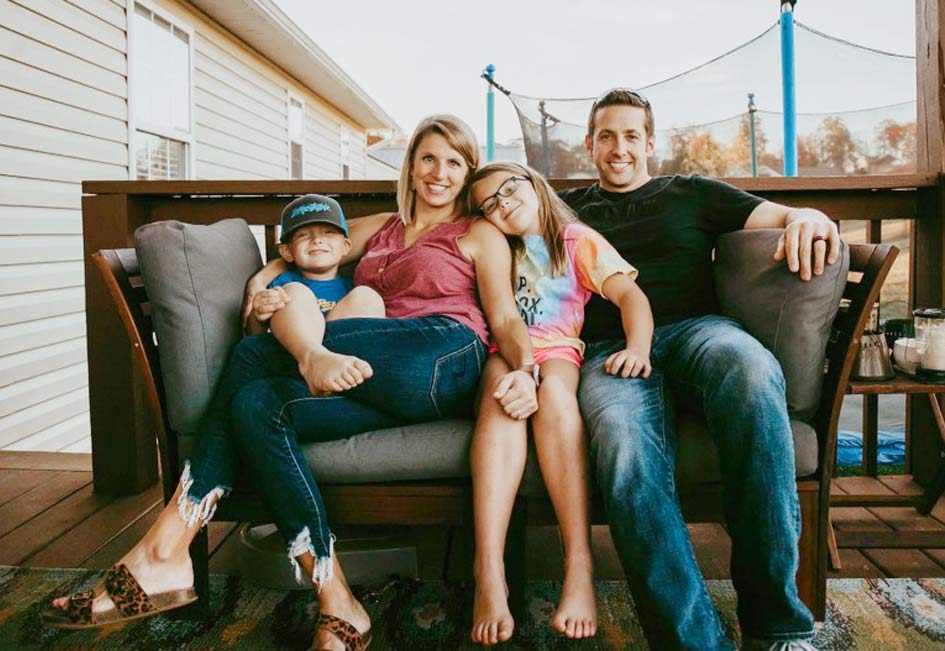 Jessie Bishop & Family
The larger impact of his role in helping to move the vaccine forward is "still sinking in," Bishop says. "When you think of it on the grand scale of things, it really is a big deal to be part of the process that helped make the vaccine widely available," he says. "I've had family members who have contracted COVID and thankfully recovered quickly. However, I do know others who have passed away due to COVID and were not as fortunate. Just to be a part of the solution is an honor."
Now that he's been vaccinated, Bishop looks forward to returning to a degree of normalcy amid the pandemic. "The idea of being able to travel with my family and go to the store without worrying about contracting COVID has been nice," he says. "For my family, our primary focus is on scheduling a vacation. We have been so careful about travel, so we have not really gone anywhere. The availability of the vaccine on a wide scale will bring a great amount of ease for all of us. I'm so happy the vaccination trial was successful and that the vaccine was brought to market quickly."
Advancements in Medicine and Public Health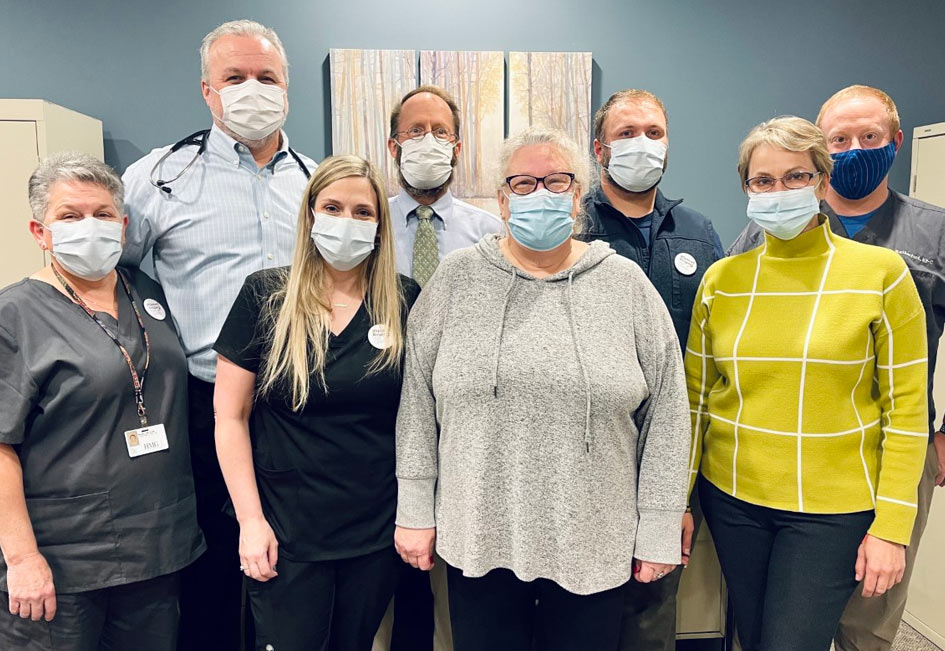 HMG Clinical Research team
For 25 years, HMG's Clinical Research Department, created by physicians, has been nationally recognized for its work in providing access to emerging treatment options for the sickest patients in our communities. Access to the Pfizer COVID-19 vaccine trial is a testament to the strength of HMG's clinical research program, the innovation mindset of our physicians and our dedication to bringing advanced care and treatment options to the communities we serve.
"Today, nearly all of the participants in this study—including those who initially received the placebo—have been vaccinated," Dr. Morin says. "We're very proud of the residents in our communities who decided to participate in this study. It will take time to get through the pandemic, but they are part of the solution."