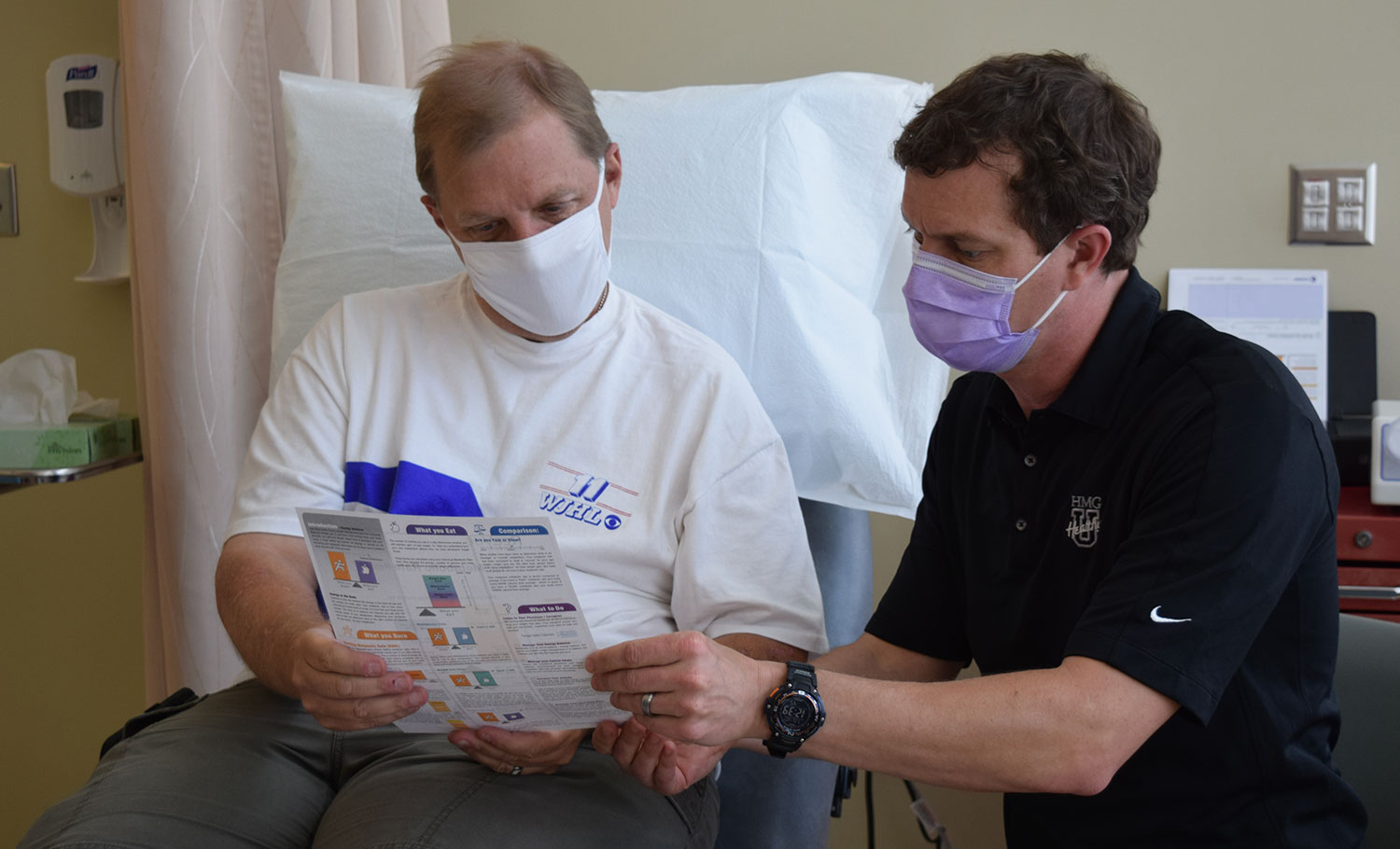 There is nothing simple about managing your weight.
In the 10 years I've practiced medicine at Holston Medical Group, the patients who stand out most are those who have made lifestyle changes that dramatically improved their health—physically and mentally. The steps these patients have initiated go beyond just taking medication to lower their blood pressure or decrease their blood sugar levels. These are individuals who have committed to understanding their bodies and doing the hard work to boost their health: becoming more physically active, practicing good nutrition and reaching a healthy weight.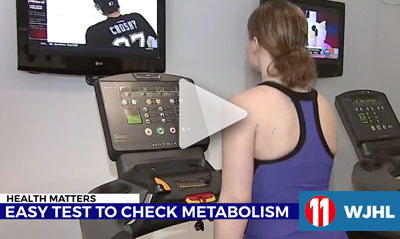 WJHL VIDEO: Dr. Shafer discusses how
easy it is to get a metabolic testBut some patients face significant challenges reaching a healthy weight, no matter how hard they try. It is one reason why metabolic testing could make a big difference in helping individuals craft a customized approach to improved health.
When Nutrition and Diet Aren't Cutting It
As an undergraduate at Virginia Tech, majoring in human nutrition, foods and exercise, I became fascinated by the impact of good nutrition on our health and our appearance. It's a topic that has been top of mind for many of my patients during the first months of COVID-19 in particular, when snacking rose to new levels, physical activity decreased and the stress of the pandemic prompted many individuals to turn to junk food or prepared meals.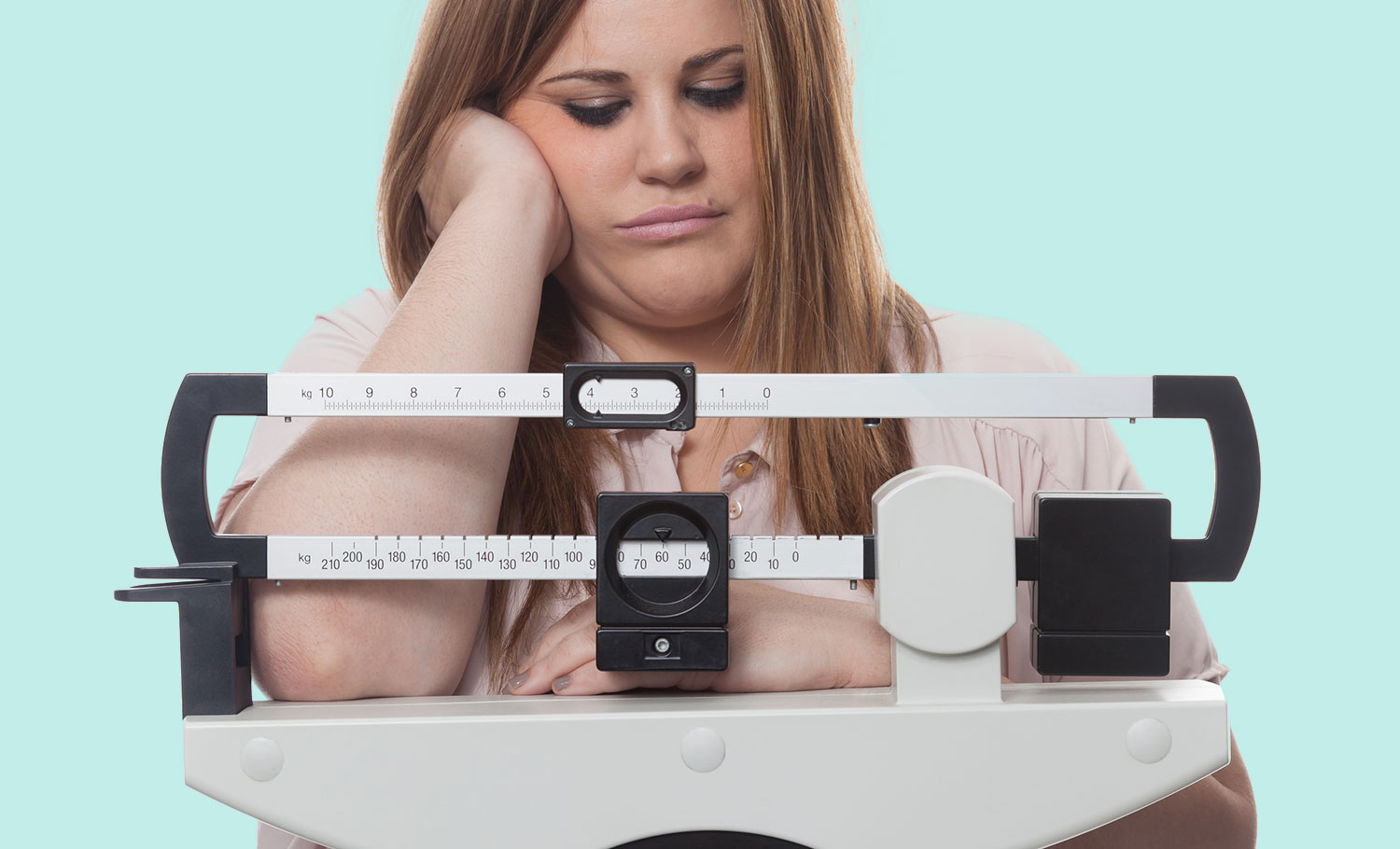 As strange as this might sound, nutrition alone isn't necessarily the answer to reaching a healthy weight. In certain instances, neither is nutrition combined with regular exercise. For individuals who face significant difficulty losing or gaining weight, metabolic testing can be an important first step to designing a customized program for weight loss and improved health.
Decoding Your Metabolic Mystery
Metabolic testing helps patients understand their metabolism, which is responsible for breaking down calories from food and turning them into energy that our bodies use throughout the day. The higher an individual's metabolism is, the easier it will be for that person to lose or maintain weight.
When you know how your body responds to simple changes in nutrition and exercise, you become empowered to take charge of your health in ways that make a deep impact.Dr. Brian Shafer
Back in college, I took my first metabolic test as part of a research study and was surprised and fascinated to discover I have a high metabolism, which helps me stay fit. So does kayaking, an activity my wife and four kids began to enjoy this past summer as we looked for a safe, socially distanced way to exercise together. When you know how your body responds to simple changes in nutrition and exercise, you become empowered to take charge of your health in ways that make a deep impact.
It's one reason why I'm excited to offer this testing through Holston Medical Group. With this information in hand, your physician gains an intricate understanding of the speed of your metabolism. Then, they can easily suggest the types of adjustments you can make for improved health, from exercise to diet to the right balance of fluids.
While metabolic rates do vary based on age, with rates declining over time, the more that individuals begin making changes in their diet or exercise, the more their metabolic rate will rise. Metabolic age is calculated by measuring an individual's body composition, waist circumference and resting blood pressure.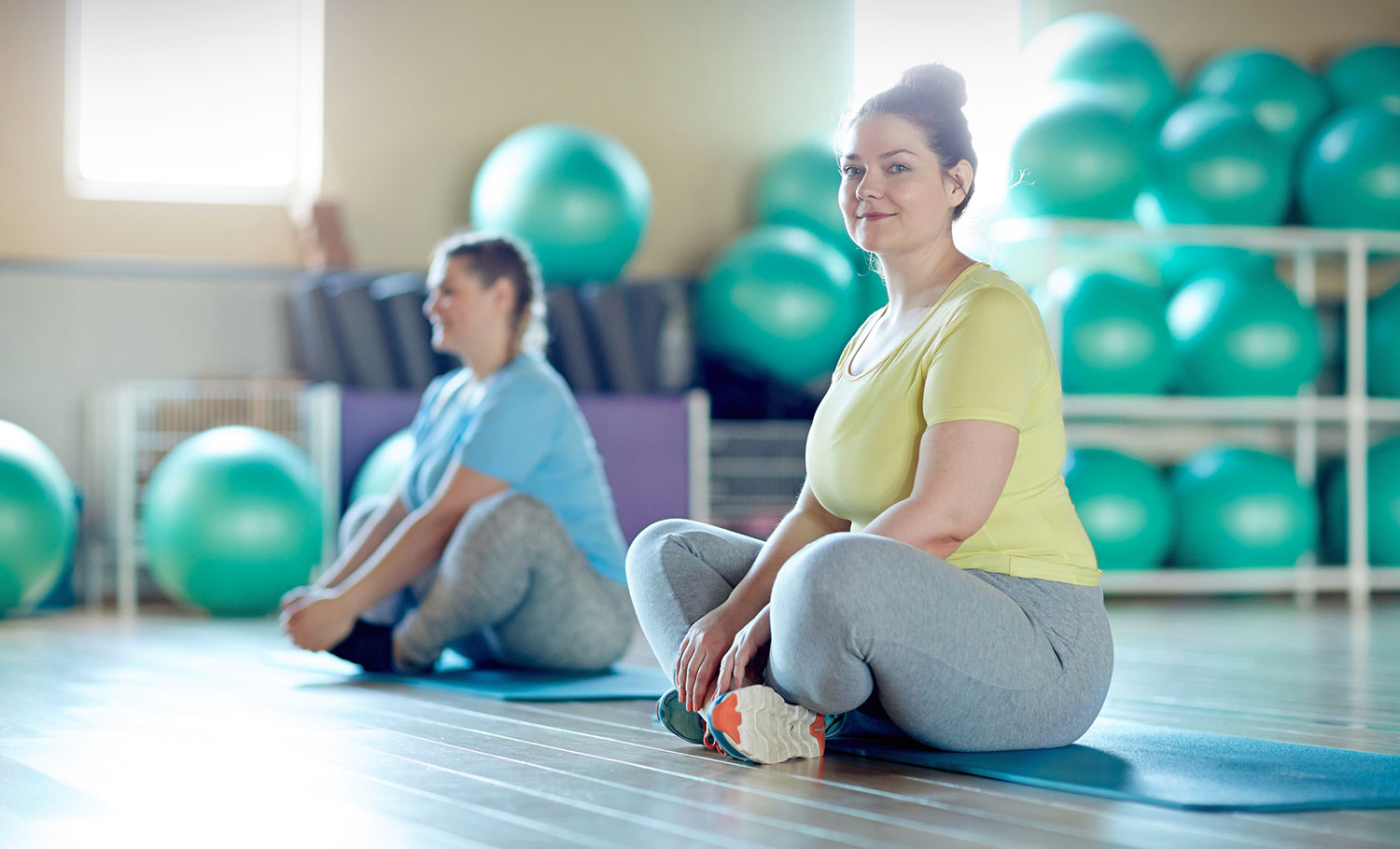 Testing, One, Two, Three
Metabolic testing involves just three simple steps. Here's how it works: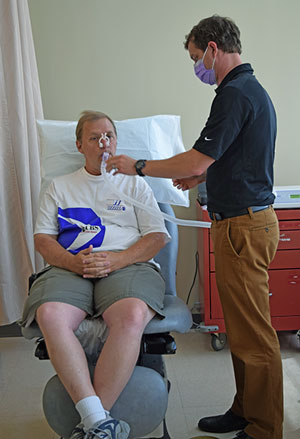 Dr. Shafer performing a metabolic test
First, a physician or exercise physiologist measures the individual's resting metabolic rate.
Then, the patient breathes into a tube during exercise as a machine measures the amount of oxygen the patient is using. The higher the amount of oxygen used by the patient, the more calories the patient will burn.
After just 10 to 15 minutes, the results are printed and reviewed in real time, decoding an individual's metabolic rate on the day of the visit
Prior to coming in for a scheduled metabolic test, patients will need to fast for four hours (water is allowed during this time) and abstain from caffeine and exercise during this period.
At HMG, metabolic testing is now available by appointment. It's one way in which we're helping people throughout the Appalachian Region live their healthiest life.
Just 15 Minutes Is All It Takes
Metabolic testing is a great option for patients with diabetes as well as those who want to lose weight, those who are struggling with eating disorders, or those who simply wish to improve their overall health and wellness. It's simple and fast: tests take just 10 to 15 minutes to complete, and the results are immediately available. In my practice, I've found that metabolic testing provides informed answers for patients who have struggled to gain control of their weight or their health despite their best efforts.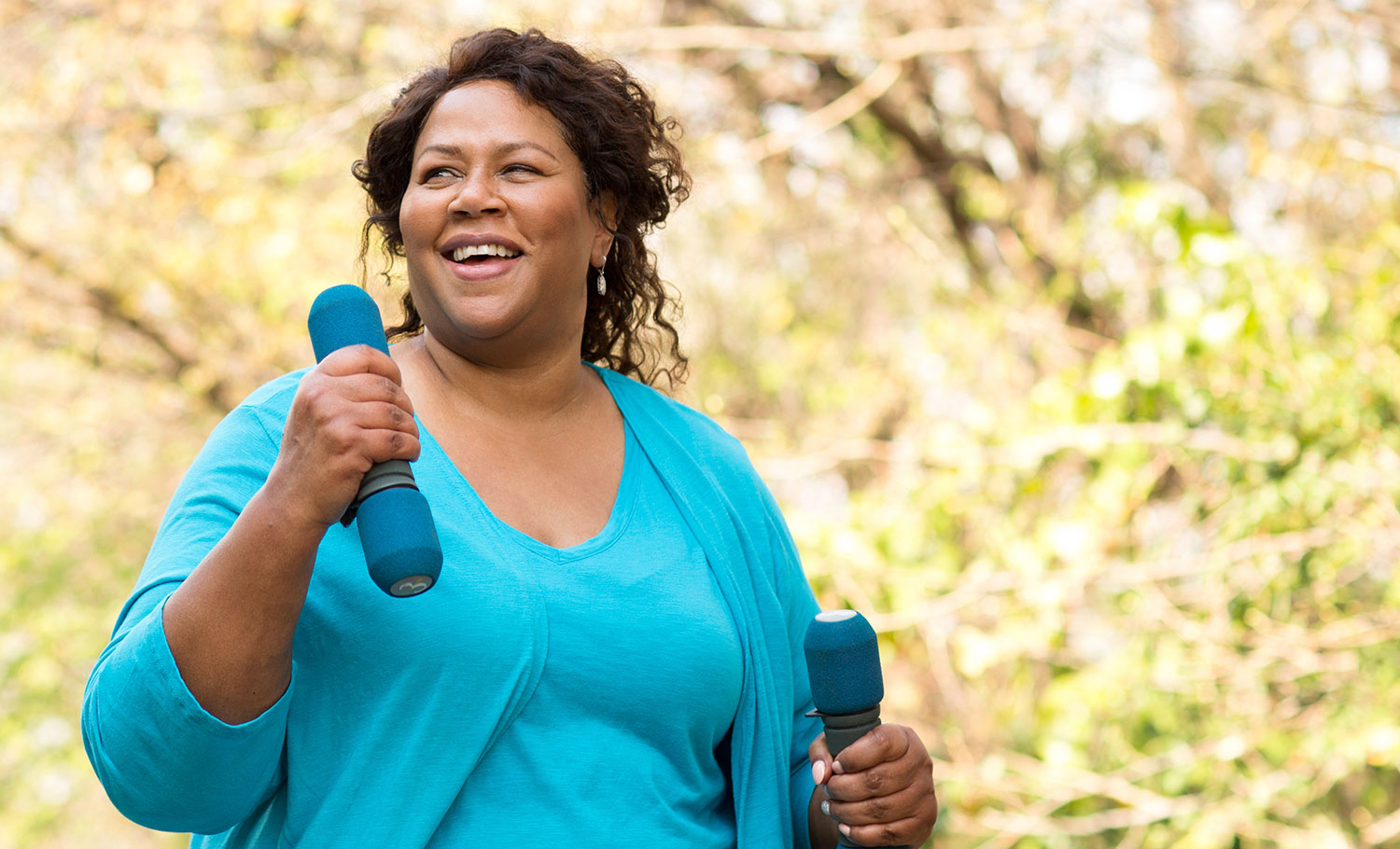 Patients leave their appointment knowing how many calories they typically process in a day and the number of calories they should stick to daily to lose weight. With this information in hand, individuals can more effectively incorporate exercise, a balanced diet and fluids into their daily routine. For example, drinking cold water has been proven to increase metabolic rate. As patients continue with diet and exercise, their metabolic rate will begin to improve.
There is no specific age range for metabolic testing. Anyone who would like to learn more about the rate at which their body processes calories is eligible for a metabolic test.
Find Out More
No matter how old you are, there is always room to improve your metabolic age. Taking a metabolic test will help your HMG medical team determine where you are at currently and what you need to do to improve. Once you've made lifestyle changes and have stuck with them for eight to 10 weeks, you will be eligible to return for testing to gauge your improvement.
Ultimately, even small changes in physical activity can make a big difference. I tell patients, "If you don't feel as if you can get out and be really active, just take 10 steps. Then, try to take one or two more." Over time, you can build on your exercise routine and make changes that enhance your quality of life and potentially extend your lifespan. I find it's a lot like running: Sometimes it takes a while to find your groove, but once you do, the endorphins kick in, and you're left feeling good about the effort you've put in.
For more information, or to schedule a metabolic test, call HMG Primary Care at Medical Plaza: 423-392-6200.