In 2006, a family friend of Melissa Tipton, an accounting manager at Holston Medical Group, was diagnosed with Amyotrophic Lateral Sclerosis, which is better known as ALS or Lou Gehrig's disease.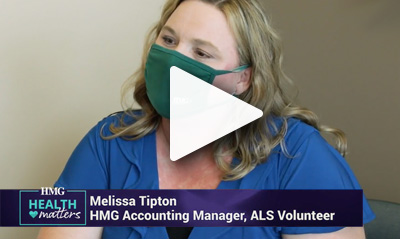 WJHL VIDEO: Melissa Tipton
As Melissa watched her friend's health decline, she also saw a community come together for her friend's care. The ALS Association helped with equipment and provided a care service coordinator that was with the family for the entire journey.
As Melissa watched her friend's health decline, she also saw a community come together for her friend's care. The ALS Association helped with equipment and provided a care service coordinator that was with the family for the entire journey.
"Seeing someone you care about go through this disease is incredibly difficult," says Melissa.
Melissa's friend lost her battle with ALS after 18 months. From that pain of loss, Melissa felt compelled to help others who received the same diagnosis and needed similar care and support. "I knew that I had to continue this forward," she says.
That's when Melissa became a volunteer for the ALS Association's Tennessee Chapter. Volunteers for the association help with everything from fundraising to acting as care volunteers, to giving family members a break during difficult times.
Due to the pandemic, however, volunteers over the last year and a half have been in short supply for the association, which relies heavily on these helping hands.
"Volunteers play a huge role in our ability to fulfill our mission," says Alice Sullivan, Manager, Donor Relations & Special Events. "We have missed a lot of our volunteers the last year and a half or so. Our recipients are a vulnerable population, so we've had to make adjustments."
Helping Families First
ALS is usually diagnosed in patients ages 40-70, with an average age around 55. Unless there is a family history of ALS (and only about 1-in-10 cases is familial), there is no regular screening for ALS.
"Individuals may start to experience trouble talking, walking, or start having balance issues that are out of the ordinary," Alice says. "Early diagnosis is crucial to addressing a patient's needs quickly and getting them in clinical trials so we can continue to learn more about this disease."
After a diagnosis is made, the ALS Association begins its essential work.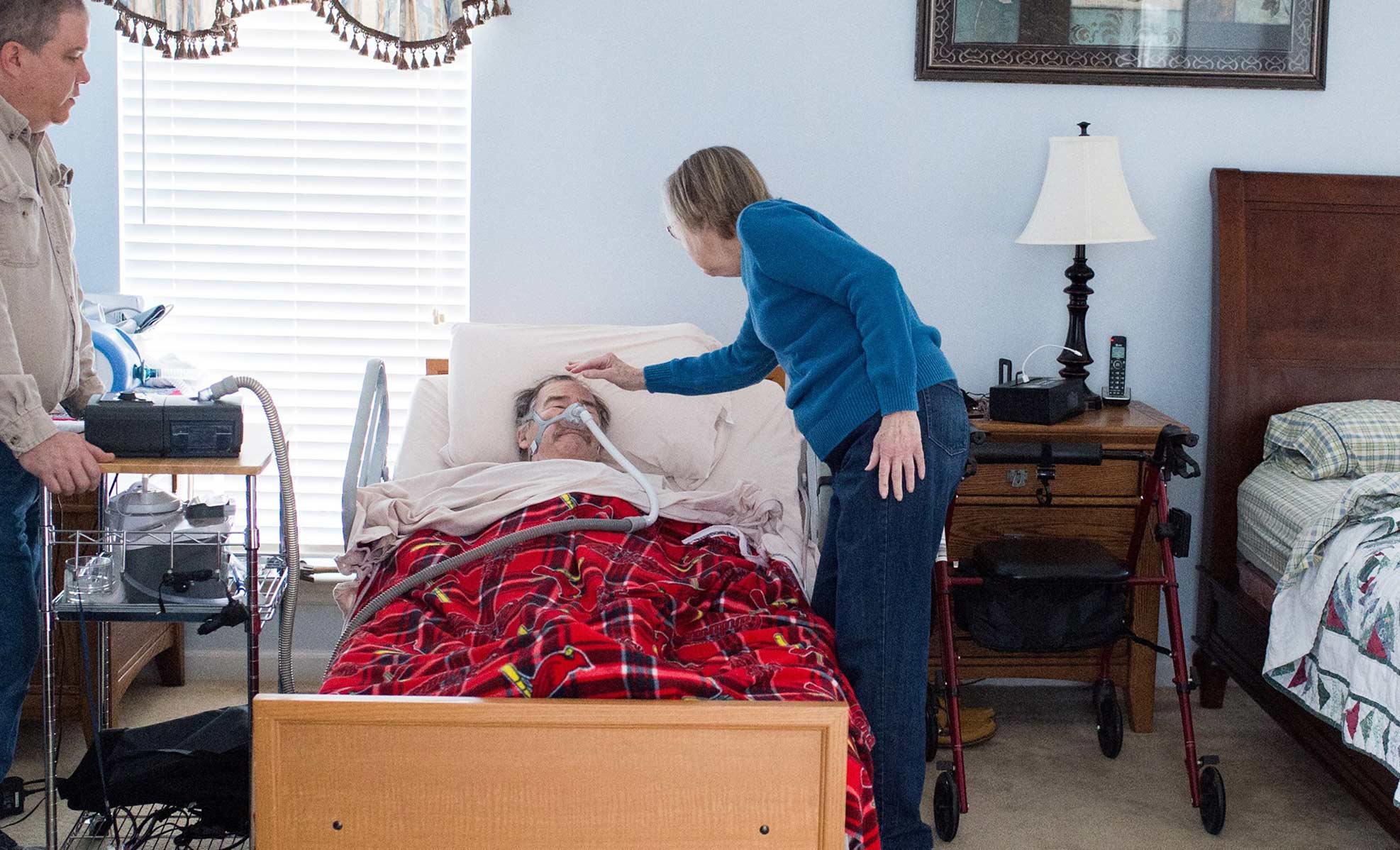 "The support of the ALS Association was amazing, and I can't imagine going through this without their help and support," Melissa says.
Melissa says that the care provided to both her friend and her friend's family — including support groups and assistance with medical supplies — was invaluable. Since 2006, Melissa has helped the ALS Association by organizing fundraisers. She also coordinates a local, annual charity walk in her friend's honor. And, when she joined the HMG team four years ago, she quickly approached the medical group to ask for support. The immediate answer she received was: "yes."
"HMG's support of organizations outside of the walls of our clinic is so important and means so much," Melissa says.
HMG's "Mission into Motion" initiative serves not-for-profit charities, churches, and schools. Over the past year, employees have dedicated more than 2,000 hours to serve the community. Our commitment to care for the whole person drives us to provide for local families in need and we want to be there for those who are searching for help after an ALS diagnosis.
"It's important for organizations to get involved and give back, especially one so ingrained in the daily lives of residents like HMG," Melissa says. "HMG does more than any other place I've worked. It makes me incredibly proud to be a part of an organization that's fully dedicated to the health of its community."
Mission of ALS Association-Tennessee Chapter
In addition to providing a Care Service Coordinator to families, the ALS Association helps relieve the burden of health costs.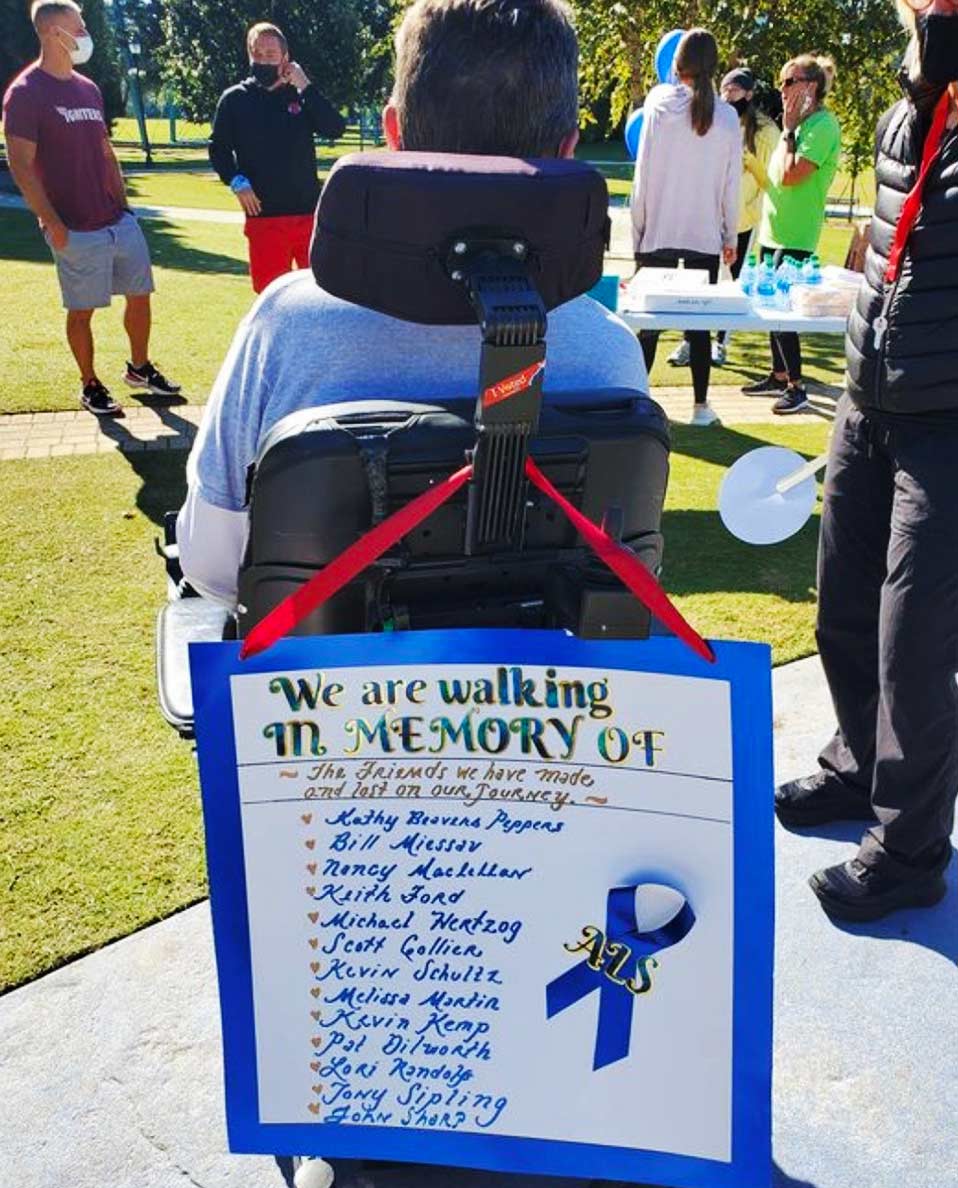 The charity provides gently used medical equipment to families and offers a $500 grant to cover some medical expenses.
Care service coordinators also help families navigate the healthcare system. They assist families with insurance claims and find therapy services.
"We work with many neurologists in our ALS certified clinics to provide assistance to address all of these needs at once," Alice says. "It's a very holistic approach to getting an accurate diagnosis."
Additionally, there are support groups offered through the ALS Association for families of patients. While patients with ALS can survive up to 50 years after diagnosis, most patients live only 2-5 years. This sudden and uncertain change can be difficult for loved ones to process. These groups provide a chance to both give and receive empathy to others who are experiencing or have experienced this.
All this is made possible through the money raised to support research, driven by the goal to make ALS a liveable disease by 2030.
How You Can Help
The total cost of care for a patient diagnosed with ALS is about $250,000 per year. This includes ramps, wheelchairs, communication devices, lifts, and more.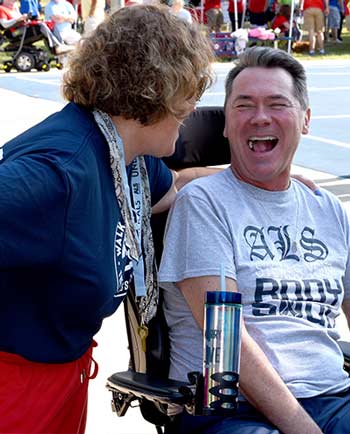 The ALS Association helps with that cost and does so without state funding. The association relies on fundraisers, corporate donations, grants, matching gift programs, and individual donations. Event fundraisers include walks and galas, and golf outings. Walks in Tennessee this fall will remain socially distanced. Families are encouraged to raise money and walk in their neighborhoods.
Families are also encouraged to learn more about the disease and become advocates. Volunteers can become support advocates and plan and host an event.
"We need everyone's help in getting educated and educating others – help us raise awareness," Alice says. "The more you know and the more you share, the more likely those with early symptoms will get a diagnosis and get help to prolong their lives."