Tiffany Hickman expected to have her first colonoscopy when she turned 50. However, at a recent visit with her Holston Medical Group primary care provider, she learned something new: experts now recommend getting your first colonoscopy at age 45.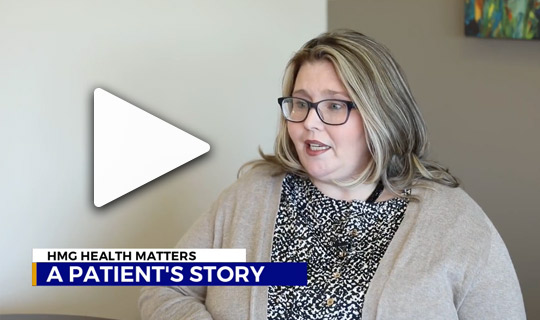 WJHL Interview: Tiffany Hickman
"I thought it was something I wouldn't have to deal with for a few more years," Tiffany says. But experts lowered the age to 45 because they're seeing more colorectal cancer in young adults.
Unfortunately, colon cancer doesn't have many visible symptoms. That's why a colonoscopy is so important. It's a great way to find and remove cancer cells early. And it's so simple!
"When I learned that, I had no reason to put it off. As a busy working mom, I wanted to check it off my to-do list. So, I scheduled it right away!"
With the support of the HMG staff answering all her questions and helping her through every step leading up to and after her screening, Tiffany was excited to share with others how easy it was.
"The nurses and everyone else were wonderful. I had no worries whatsoever because they walked me through everything," Tiffany says.
Who Should Get a Colonoscopy?
Colon cancer is the second leading cause of cancer deaths in the U.S., with more than 50,000 people expected to die from it in 2023. The number of young adults with colorectal cancer has been going up. But the good news: the American Cancer Society reports that colonoscopies are helping to lower the rate in older adults.
That's why the recommended age for a first colonoscopy was lowered to 45 from 50. Anyone in this age range should talk to their primary care provider to discuss the importance of getting one for their unique healthcare journey.
Some of the factors that make people more at risk for colon cancer include:
Being overweight
Not being physically active
Eating a lot of red meats, processed meats, or fried food
Smoking tobacco
Drinking a lot of alcohol, more than 1-2 drinks per day
A family history of colon cancer
Being older than 45
A history of irritable bowel disease (IBD) or ulcerative colitis or Crohn's disease
Having Type 2 diabetes
Even though Tiffany didn't have many risks, she knew she had to schedule her screening soon.
"My family depends on me to be healthy and well to care for them," she says. "I figured it was best to get it done so we could address any issues early on."
HMG Helps with Preparation
Tiffany had heard all the scary stories about "preparing" for a colonoscopy. Sometimes people say you have to drink something that tastes bad, you aren't allowed to eat, or you'll be in pain the day before.
That wasn't Tiffany's experience at all.
"They walked me through the process at the consultation and helped check all of my paperwork," she says.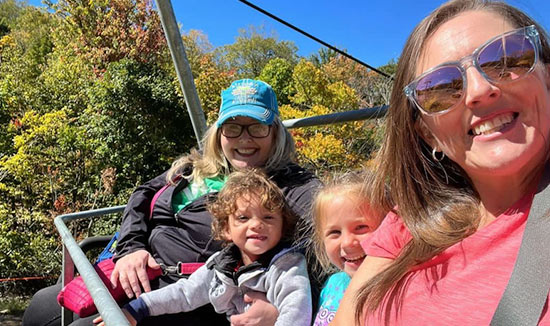 The HMG team helps all colonoscopy patients understand why the bowel cleanse is important and how it helps the providers properly read the results of the exam. Not all cleanses are the same: some people will take liquids, and others will take pills or powder dissolved in clear drinks.
"My prep only involved taking a few pills. I didn't drink a lot of chalky fluids," Tiffany says. "I chose to take the afternoon off of work, and I wasn't hungry at all because I was given a long list of things that I could eat."
Some of the preparation tips Tiffany found helpful when getting ready for her colonoscopy included:
Cut out high-fiber foods — like nuts, seeds, raw veggies, whole grains, etc. — three days before the procedure.
Start a clear liquid diet the day before a colonoscopy. This includes water, chicken broth, apple juice, pulp-free popsicles, clear Jell-o, black coffee and tea.
Plan to stay home after you start your first dose of prep.
Stop drinking all liquids at least two hours before your colonoscopy.
Pack a snack for the ride home just in case you're hungry.
Plan to rest after the procedure for the remainder of the day.
How Does a Colonoscopy Work?
A colonoscopy is a way for a doctor to look inside your colon to check for and remove anything that could be cancer. Patients are sleeping during the procedure and don't feel the camera or other tools that are used.
Tiffany added that this would be her first time having to undergo anesthesia, so she was a little nervous about what would happen. HMG providers put her at ease and explained how the anesthesia would work and what would happen.
"They were super reassuring and helped me avoid any anxiety," she says.
After she arrived the morning of her procedure, HMG staff walked her through the process once again and gave her time to ask any questions. When she was in the room to begin her colonoscopy, she was asked to count backward from 10. The next thing she remembers is being woken up and asked if she wanted something to drink.
"I couldn't believe it was already done. It was so simple! I was in and out in two hours," she says. "As parents, we're used to taking care of people all the time. It's nice to have someone take care of us and watch out for us for a change."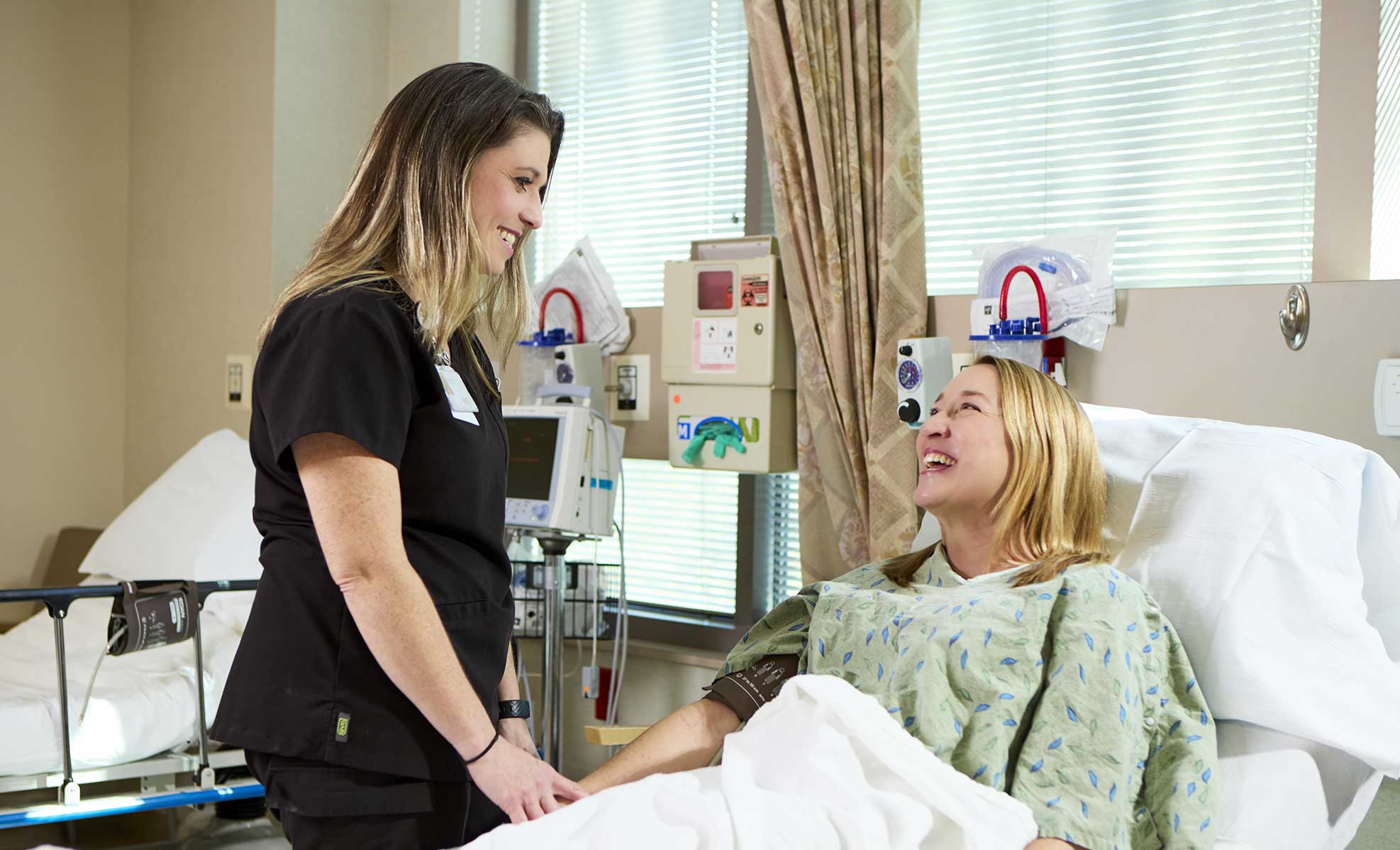 If you are 45 and older and have never had a colonoscopy, or it has been 10 or more years since you received your last one, talk to your primary care provider about scheduling an appointment. Many insurance plans now cover most or all the cost, and patients can work with their HMG provider to understand how to check their insurance plans. HMG offers colonoscopies as part of its specialty services at Sapling Grove Endoscopy Center and at the outpatient surgery centers in Bristol and Kingsport.
"I would recommend to everyone to just do it," Tiffany says. "I was lucky that my exam was clear. If I had waited three years and there had been an issue, what then? It's so much better to find out and take care of any issues early."
Don't forget to subscribe to our blog to continue to get new health tips, wellness advice and more, straight from our providers!