Candace Mims arrived for her first volunteer session at Mission Agape and was tabbed as a sorter. As she sifted through the piles of diapers, clothes, baby formula and shoes that would eventually go to families who needed them, she found a kind of peace.
WJHL VIDEO: Mission Agape
"I heard all the stories about the people who were coming. I heard why they were in a position to need help, and it just tugged on my heartstrings," says Candace, volunteer leader at Holston Medical Group. "The word 'Agape' is Greek. It means unconditional love in action. And that's really what this mission is about."
Mission Agape was born in the middle of the COVID-19 pandemic when founder Molly Carpenter saw a hole that needed to be filled. She realized parents who had lost jobs still needed basic necessities for their babies and young children.
From infants outgrowing a diaper size to families in the tri-cities who just needed a carton of formula to make it through the week, Molly was overwhelmed by the need. "Our mission is to change the life of a child by providing essentials to support health and stability," Molly says.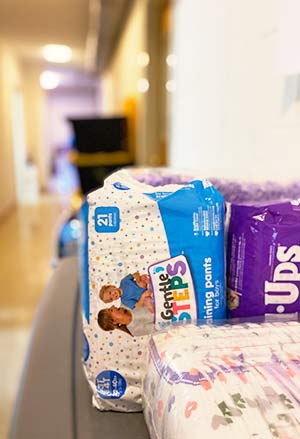 What's so important about Mission Agape is that there's no eligibility requirement to receive services. Families who show up to one of the monthly events won't be asked to show proof of income or need.
Almost immediately, Mission Agape has impacted the community. Families who have already received support from Mission Agape are starting to give back as soon as they're able.
"When we started this, we never expected the families who received help to come back and give back," Molly says. "But we are seeing this. They are bringing back clothing that their kids have outgrown."
Big Needs in Small Packages
The people that Mission Agape takes care of are some of the smallest. More than 12,000 diapers and 2,400 pieces of children's clothing have been distributed. Nearly 200 families were served in the first seven months. These families are also in need of higher-priced items, like car seats, high chairs and bassinets.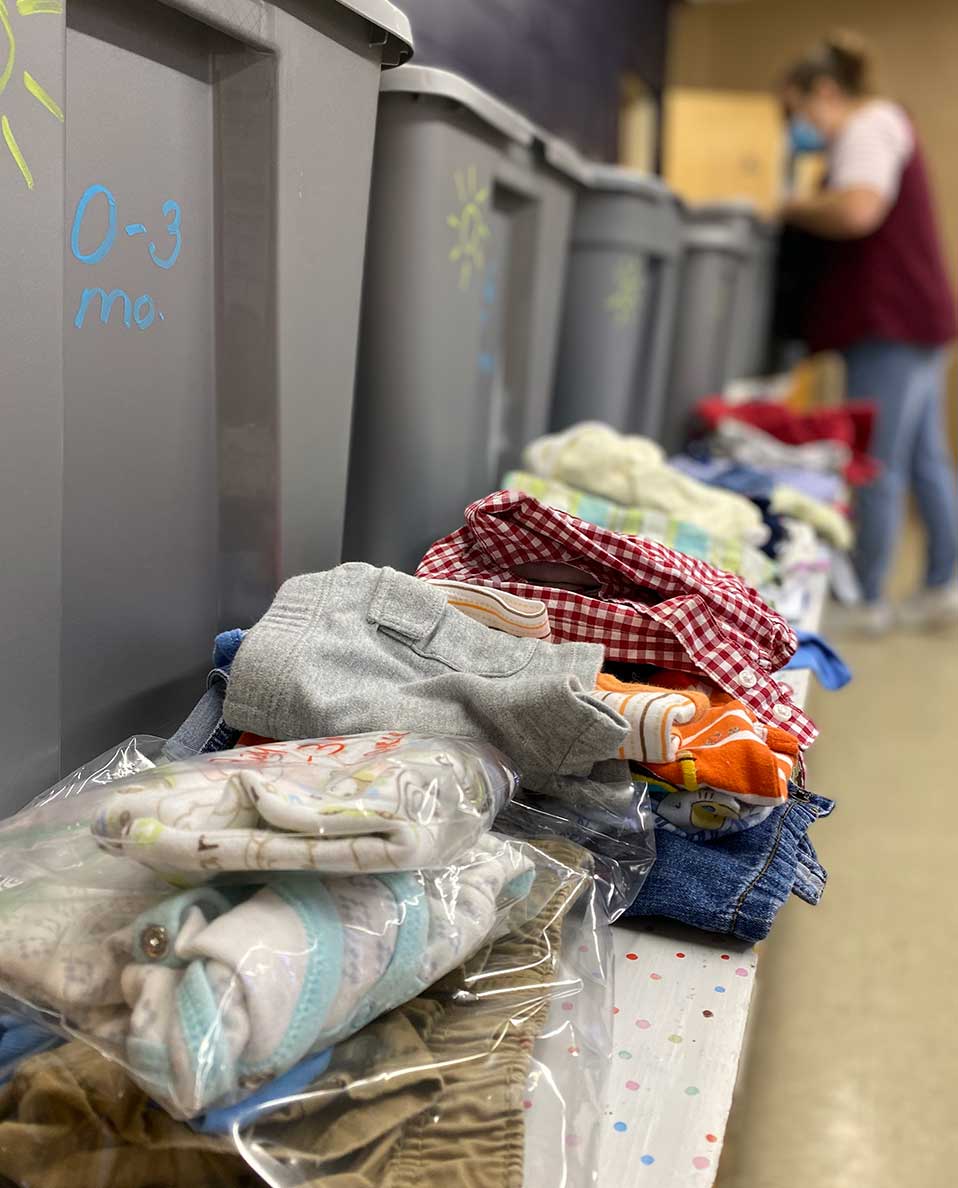 But helping babies and children get a good start is why the goals of Mission Agape are so close to our hearts at HMG. In the past year, volunteers from HMG — like Candace — have given more than 2,000 hours to local charities like Mission Agape. Through the HMG "Mission into Motion" initiative, we serve local not-for-profit charities, churches and schools.
"I've been with HMG for 15 years. Anytime we get an opportunity to volunteer and be in the community representing HMG, even just offering a smile and conversation — well, community and taking care of people are what HMG is all about," Candace says.
Serving During COVID
The Mission Agape program has safety and social distancing at its forefront for both the families and the volunteers. Anyone who arrives for help at one of the monthly distribution days is immediately served without ever having to leave their car. Children are encouraged to attend.
After parking, families have their requests filled as quickly as possible, whether they are looking for shoes for the school year or starter food for a growing baby.
"The only requirement is that people show up to accept the help. They drive through and there is no question about their eligibility. The help is there if they need it," Molly says.
In addition to making sure that immediate help is given, Mission Agape is working with nurses through the Northeast Tennessee Nurse-Family Partnership Program who works with first-time mothers to create better futures for themselves and their babies. They provide follow-up care checks for mothers-to-be and babies up to age 2.
For Mission Agape to help families for free, volunteers can't come at a cost to the agency. So HMG's staff, including nurses and physicians, dedicates person-hours to help sort and hand items to families who come to a distribution day.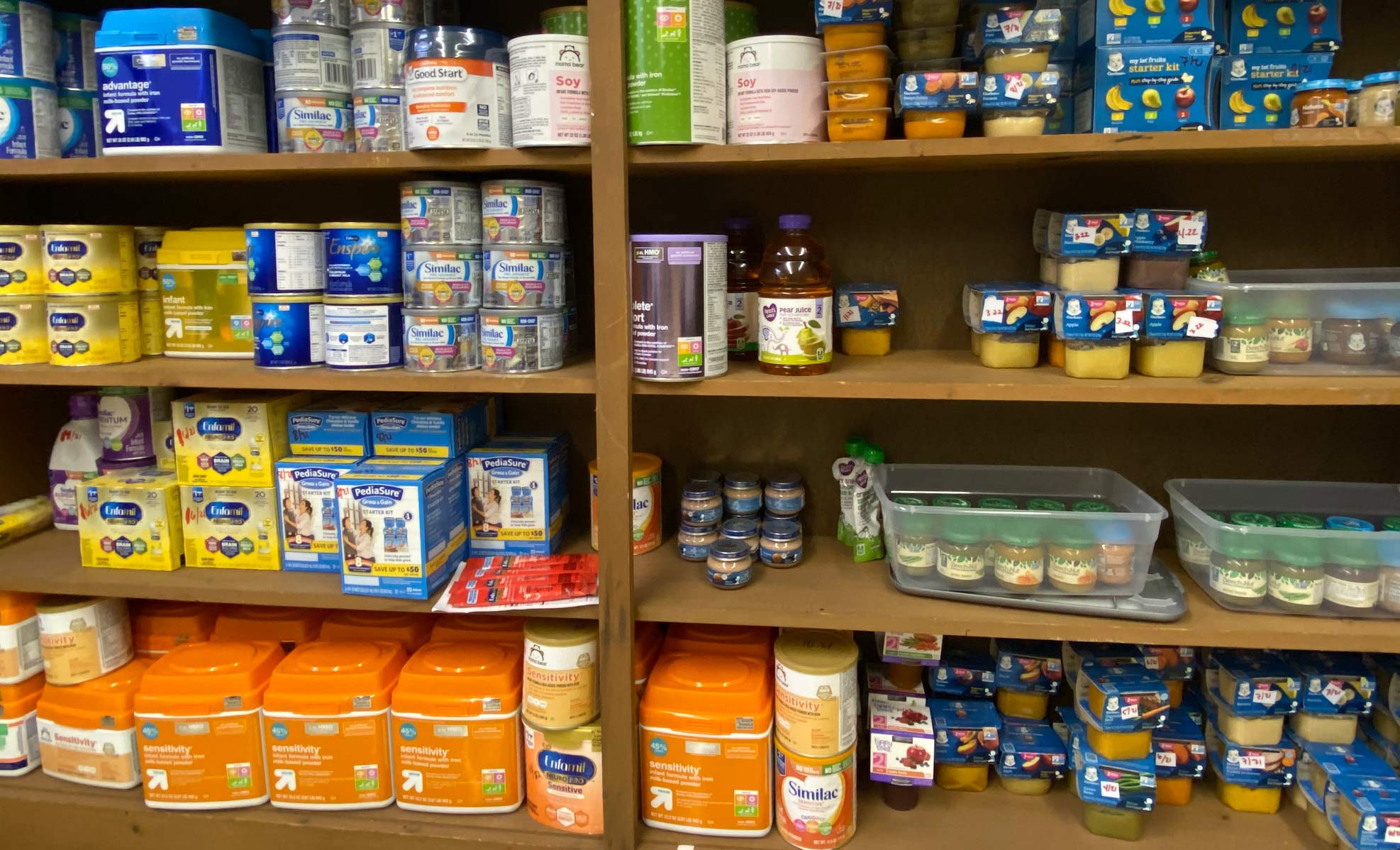 Where to Collect
Families in need can learn about monthly distribution dates on the Mission Agape Facebook page. These days are usually on the second Saturday of each month and recipients can come to their new location at 420 E Sullivan Street, Kingsport which they moved to in June. Items available for pick up include:
Diapers
Wipes
Formula
Baby Food
Socks & Underwear
Gently Used Clothing (when sizes are available)
Coats can be found during the proper seasons. Sometimes, some sizes of shoes and other needed items are also available. Families with questions are encouraged to email info@missionagapatn.org to see if a specific need can be filled.
How to Help
Mission Agape doesn't charge any money to families who collect supplies because everything is donated. So, if your family bought a box of diapers your child has outgrown, you are encouraged to drop off the unused box. It's as simple as that.
The Mission also collects gently used clothing up to age 16 and gently used child items.
"We don't know what the situation is, and there is no judgment," Candace says. "It's up to us to give whatever we have to give. It's the right thing to do."
For those wishing to donate, the Mission always needs diapers, wipes, formula and baby food. Mission Agape has also set up an Amazon wish list that includes everything from formula to shoes to high chairs. If an item is bought online, it will be sent directly to the Mission.
Volunteers are always needed to sort items or help on collection day. To volunteer your time, email info@missionagapatn.org. For more information, visit missionagapetn.org.