With the holiday season and a new year right around the corner, this feels like the perfect time to reflect on what it means to truly serve the community and be a health partner for life.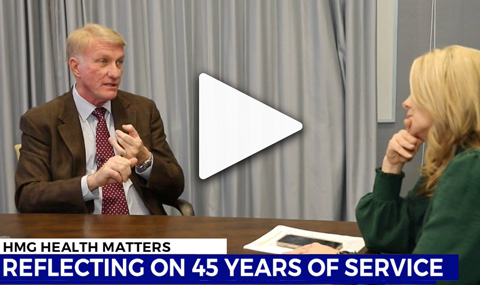 WJHL Interview: Dr. Scott Fowler
When HMG opened its doors over 45 years ago, it aimed to bring quality care to places and people who needed it most. Today, HMG has grown to over 200 providers with over 30 specialties and services, yet our mission has always remained the same – to build lasting relationships and serve our community.
We've stayed true to our roots and maintained a focus on putting patients first and bringing the heart of the servant to the families who depend on us. I am proud of our team members' daily work to care for the community.
Building Lasting Relationships
From the beginning, HMG has been community-focused, building trusting relationships between provider and patient that have proven to strengthen over time. As a physician-owned and led organization, the duty to our patients is engrained in the very fiber of who we are. The community can always count on us to stand up for what we feel is right for patients.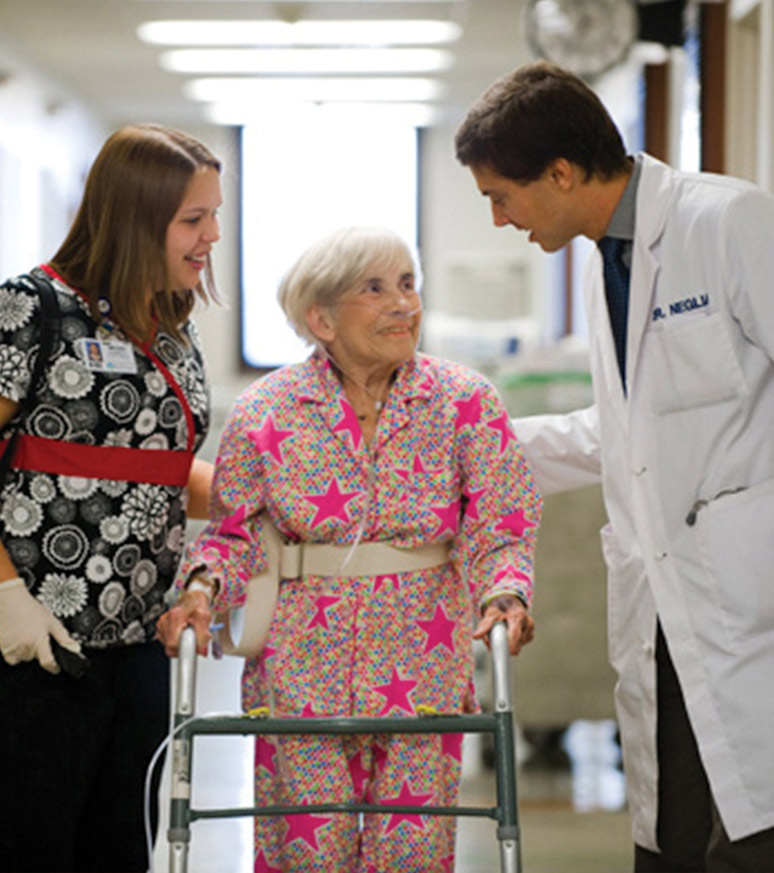 HMG becomes the region's first provider
to incorporate care from a hospital team
At times, that has required investments in creating better access to care and specialty providers and services. HMG has led the way and delivered many "firsts" to the region. The region's first Urgent Care in 1985. The region's first multi-specialty group in 1989. The region's first fully-integrated electronic medical records in 1995. The region's first provider to incorporate a hospital team in 1997…and the list of "firsts" has continued to grow.
In the last few years, we built a new facility in Abingdon to provide a place where the community has access to high-quality, cost-effective Primary Care, Dermatology, Obstetrics and Gynecology, and Gastroenterology services. We also invested in a new state-of-the-art Outpatient Diagnostic Center in Johnson City, giving patients more cost-effective choices for high-quality diagnostic imaging. The new Johnson City location provides access to Primary Care, Podiatry, Sports Medicine, and Orthopedics.
For 45 years, when there is a need, HMG has stepped up to meet that need.
Your Medical Home
Because of our community focus and the culture of compassion at HMG, we've created a place where patients have a true medical home. A place where they have access to excellent primary care and over 30 specialties and services in a highly coordinated care model. A place that delivers quality care that exceeds expectations and builds lasting relationships.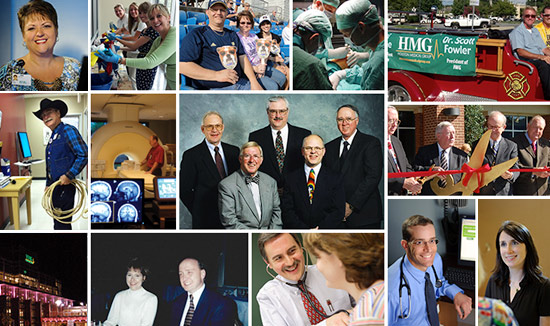 In fact, HMG is the only independent, physician-owned group in our region that offers over 30 medical specialties and services, all within the same system of care. That's one reason why, year after year, we earn excellent quality ratings and deliver some of the most cost-effective care in the area. Our patients love that all our providers work together and talk to each other, so our focus is always on the patient.
Providing patients with a high level of convenience is also important to us. Thanks to our robust online patient portal, patients have the added convenience to:
Request appointments and medication refills
Find test results
Pay bills
Track your health statistics
And more!
And we will continue to implement more tools for patient engagement and convenience to make it easier to access care where and when it is needed most.
Caring for a Growing Community
Our community saw record growth this year with new families moving into our region, and we welcomed an additional 30,000+ new primary care visits. We are humbled by the number of new patients that chose HMG as their health partner for life, and I'm proud of HMG's reputation as the premier healthcare group in the region.
To care for our growing community, we continue to seek out like-minded providers who believe in a patient-first philosophy. We continue to develop new locations to provide people with more choices close to home. As a part of that effort this year, we are excited to open a new primary care location in Norton in January, continuing to expand access to the HMG model of care.
We believe that to be a health partner for life, we must extend our care beyond the walls of our offices. I'm proud that our team has volunteered over 2,400 hours to various organizations this year alone. From cooking and delivering meals to providing warm clothing for the homeless, our family here at HMG has a huge heart to give back through our Mission Into Motion program.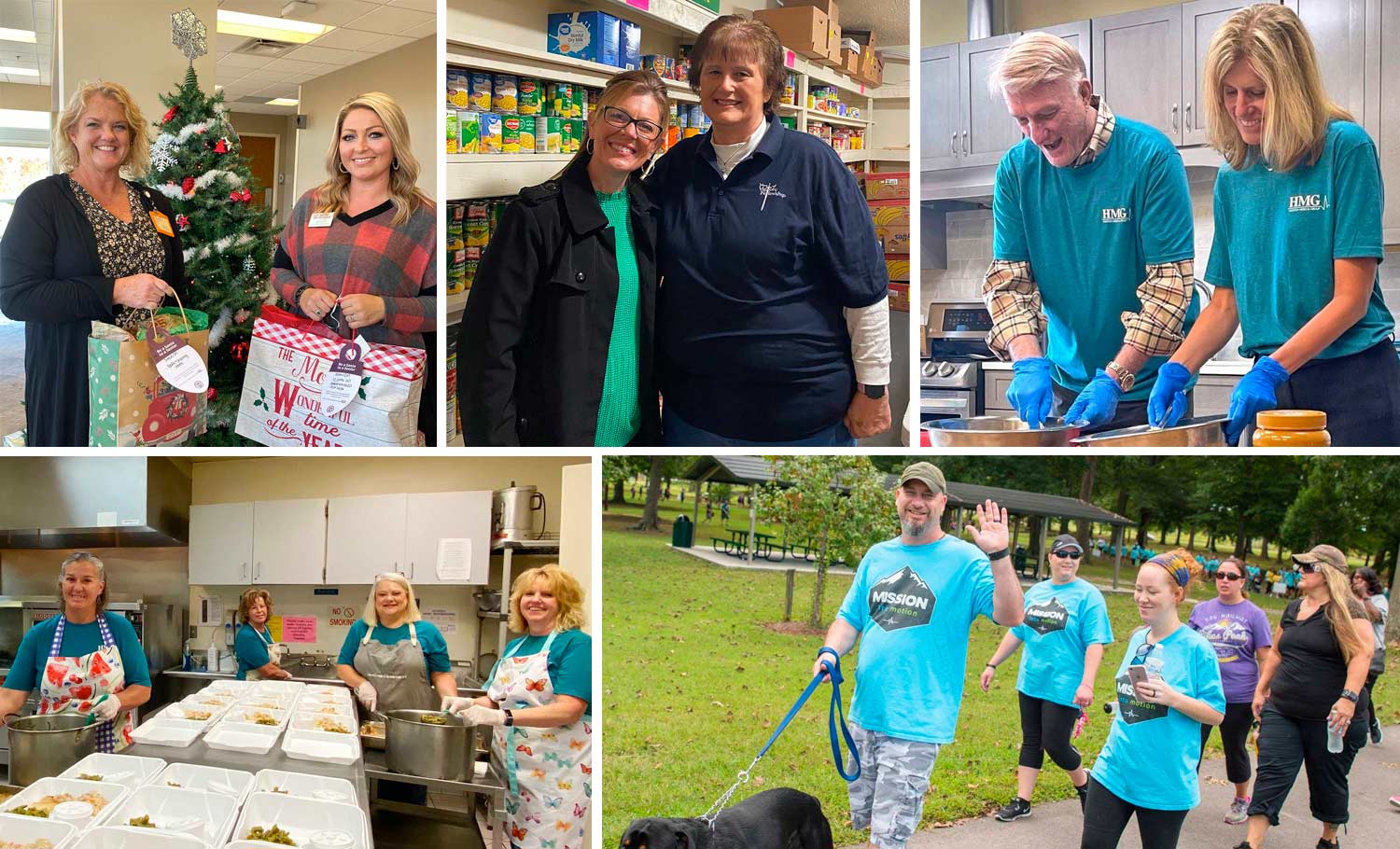 We have participated in more than 100 events this year. We've sponsored local athletic teams, youth programs, the arts, community festivals, and many other organizations that enrich lives. Maybe you've seen us out and about at events this year!
Those are the times when we hear your concerns about what lies ahead. The challenges we all face together and uncertain times. HMG providers and team members are here through it all for you. We are always listening and looking for opportunities to improve healthcare in our region and our patients' lives.
Whether you are a longtime resident or new to our community, HMG is here for you. We welcome you. If you are looking for a new primary care or specialty service provider, we invite you to make an appointment to visit us.
Final Thoughts
As I look to the future, our commitment to patient care will remain steady, and we will continue to seek new ways to provide the best care for our community. I'm grateful for the past year's successes and eager to build on them to bring the best possible care to our region.
I'm incredibly grateful for the generations of families we are honored to care for every day. Their trust in HMG is something we hold sacred and will continue to earn.
We look forward to a bright new year and wish you and yours a happy — and healthy — holiday season!