HMG COVID-19 Safety Update
Updated 1/28/2021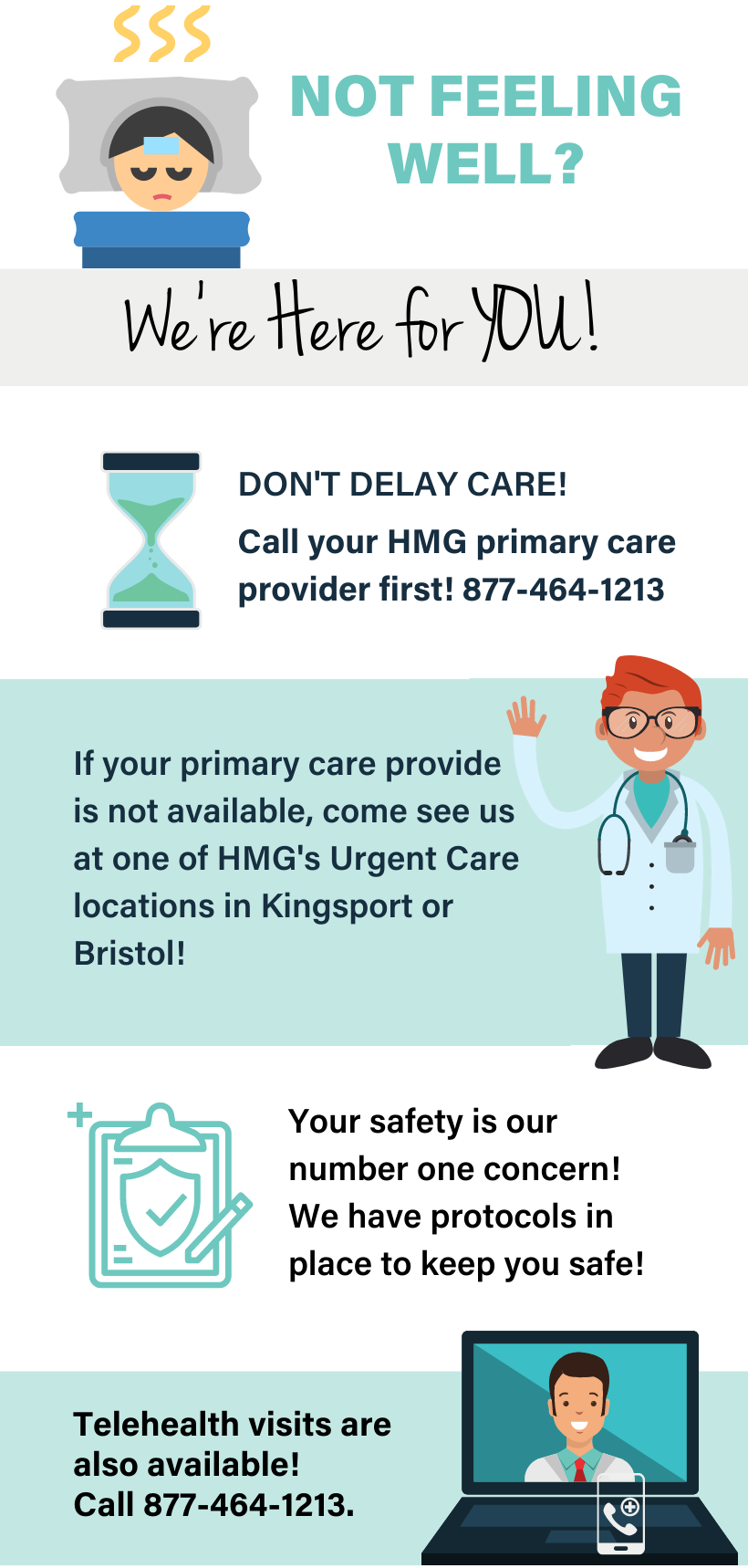 As your health partner for life, HMG is taking extra precautions to ensure the safety of our patients, team members and providers. Your health and safety is our top priority, and that extends beyond the exam room. We are committed to doing our part in making sure you feel comfortable visiting us to get the care you need.
Across all our facilities, we have taken the following precautions:
HMG team members, from providers to our office managers and administrators, are required to wear masks and proper PPE at all times, perform daily symptom screenings, and complete proper hand washing after interacting with each patient.
All patients entering our doors are required to wear a mask and participate in temperature and symptom screenings as an extra layer of protection for other patients and HMG team members.
Social distancing measures are in place in all of our waiting areas, and hand sanitizing stations are located throughout our offices for patient and team members to use at any time.
Extra cleaning and sanitizing measures are in force at all facilities.
Every HMG office location has specific protocols in place to care for patients who are not feeling well, using call-ahead/in-car waiting, separate entrances/exits and contactless check-in / out processes.
If you'd like to see your provider from your home, we also offer telehealth appointments that can be done simply and conveniently from a computer, smartphone or tablet. To learn more or schedule your next telehealth appointment, visit holstonmedicalgroup.com/telehealth.
IF YOU ARE NOT FEELING WELL: 
Don't delay your care! Seek the care you need when you need it – we are here for you!
Call your HMG provider first – we have a relationship with you and know you/your child best!
If your HMG primary care provider is not available, visit an HMG Urgent Care location for easy access to convenient care that is lower cost than the ER.
HMG offices, including our Urgent Cares, have a process in place for how to safely see both patients who are ill and patients who require routine care.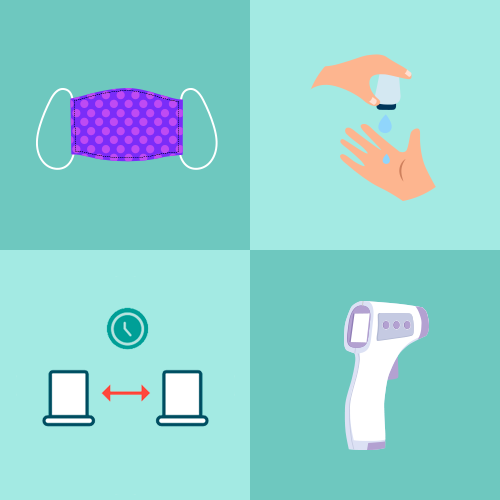 IF YOU REQUIRE ROUTINE CARE: 
Don't delay your routine care! Your annual exam and vaccines are important to keep you healthy, especially with COVID-19 among us.
If you require routine care, please know that we are here for you!
Getting your flu vaccine could be crucial this year and can save lives. A flu vaccine can lower your risk of contracting the flu which helps keep your immune system up for fighting off other illnesses like COVID-19.
If you have a need that can be addressed via telehealth, this is also an option! Let us know if you're interested in a telehealth visit.
As your health partner for life, we want you to know that we are here for you!
If you have any questions or concerns, please reach out to us at (877) 464-1213. For more information and ongoing updates about COVID-19 and HMG's safety measures, visit holstonmedicalgroup.com/coronavirus.