As your health partner for life, HMG is taking extra precautions to ensure the safety of our patients, team members and providers. Your health and safety is our top priority, and that extends beyond the exam room. We are committed to doing our part in making sure you feel comfortable visiting us to get the care you need.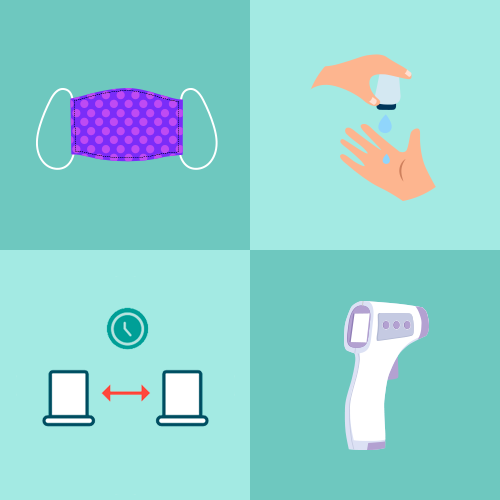 Across all our facilities, we have taken the following precautions:
HMG team members, from providers to our office managers and administrators, are required to wear masks and proper PPE and complete proper hand washing/sanitizing efforts after interacting with each patient.
We ask that all patients entering our doors wear a mask and participate in symptom screenings as an extra layer of protection for other patients and HMG team members.
Hand sanitizing stations are located throughout our offices for patient and team members to use at any time.
We encourage social distancing while in our facilities.
We are currently implementing extra cleaning and sanitizing measures at all facilities.
If you'd like to see your provider from your home, we also offer telehealth appointments that can be done simply and conveniently from a computer, smartphone or tablet. To learn more or schedule your next telehealth appointment, visit holstonmedicalgroup.com/telehealth.
If you have any questions or concerns, please reach out to us at (877) 464-1213. For more information and ongoing updates about COVID-19 and HMG's safety measures, visit holstonmedicalgroup.com/coronavirus.