COVID-19 Vaccine
Updated January 7, 2021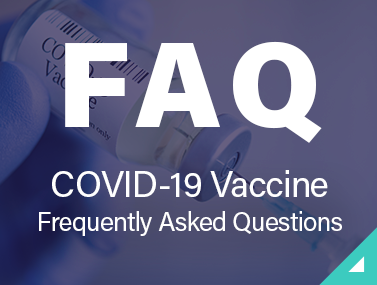 Over the past few months, HMG has been preparing for the arrival of a COVID-19 vaccine. Now that two vaccines have been approved by the FDA for emergency use, we want to share some important information with patients. We are following guidelines we've received from the TN and VA state health departments and are prepared for a variety of scenarios.
HMG healthcare workers are currently being given the opportunity to get vaccinated along with community vaccination of those 75 and older through the health department. HMG has submitted an application to both Tennessee and Virginia to receive the vaccine for distribution to patients. The timeline for receipt of vaccines from the states is currently unknown. We will provide updates as we know more.
Based on current records, we have already identified the highest risk patients, including those 75 years of age and older and those with a number of chronic medical conditions like diabetes, heart disease, cancer, etc. who will fall into an early distribution phase. We have proactively created a system in order to make sure those patients at higher risk receive the vaccine as it becomes available to them. Once we receive vaccine (date yet to be determined), we will be reaching out to these patients to schedule an appointment to get the vaccine, but please reach out to your physician if you have any questions.
The latest data is showing over 94% efficacy rates, which is higher than the flu shot. The safety data was evaluated by the FDA and it was a critical piece of their decision to move forward with Emergency Use Authorization (EUA). With this in mind, we are confident in the safety and efficacy of the vaccine and are recommending patients get the vaccine as it becomes available.
We understand there is an overwhelming amount of information available about the vaccine, and our goal is to help you make the best decisions for your health, from colds to COVID-19.
Like everything else during COVID-19, things may change quickly and we will continue to keep you informed.
If you have any questions, please reach out to marketing@myhmg.com.