Audra Lawson was a college student when she turned her passion for helping others in need into action.
Lawson, a contract analyst for Holston Medical Group in Kingsport, began volunteering with her church youth group to help at-risk youth. For three years, she spent summers working with I.A. (I'm Accepted) Camp, a program where junior high and high school youth in the Kingsport area spend five days away developing friendships and life skills while learning about God.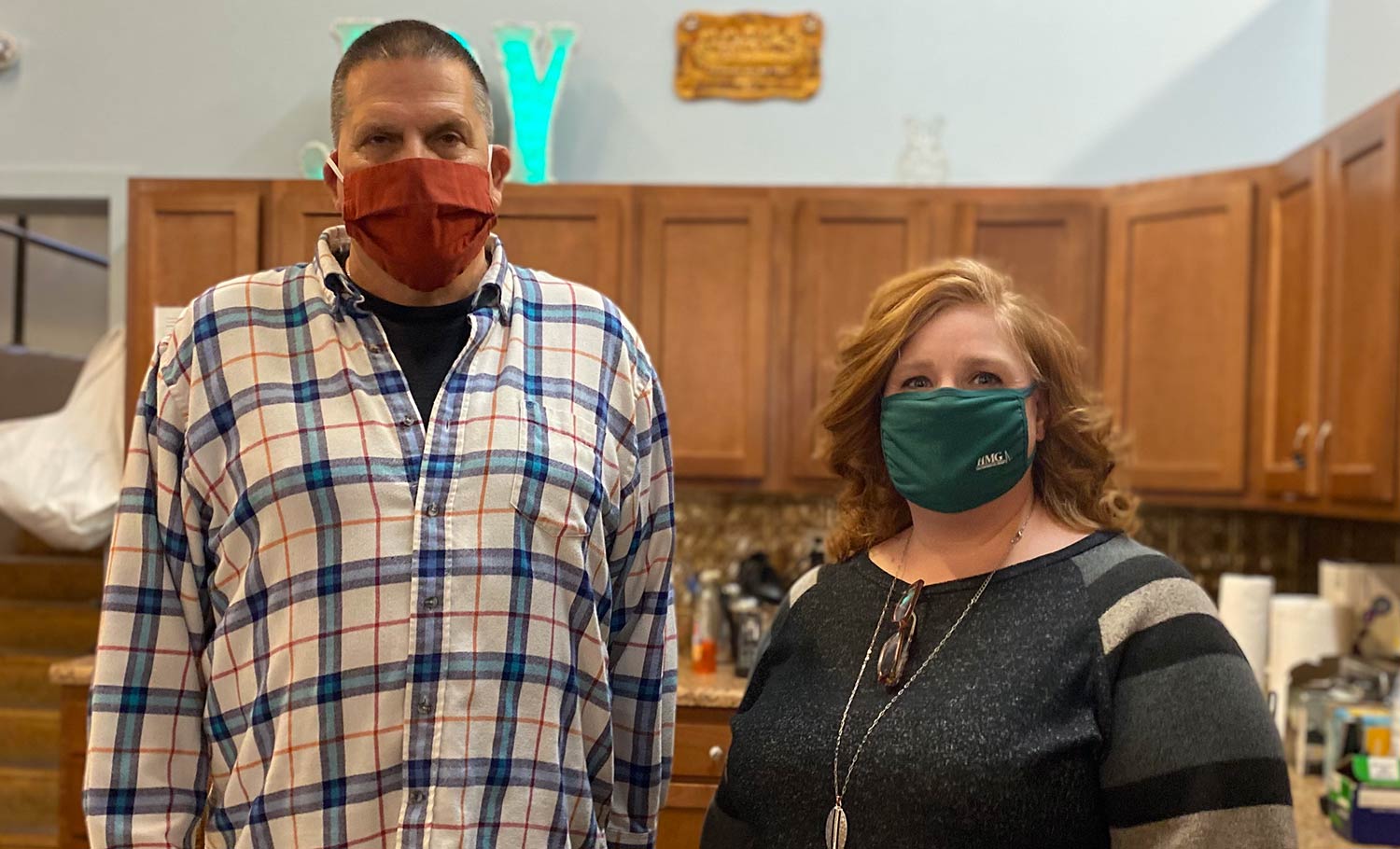 "It's a wonderful way to give back to these youth," Lawson says. "Often, these are youth who have been bullied or who feel forgotten by kids their own age and, sometimes, even by society. Having the opportunity to attend camp puts them in an atmosphere with other teens like them." She saw firsthand the transformation that occurs when people know there is someone who believes in them and offers positive support. "They have a blast at camp," Lawson says. "It's amazing to see these kids at the beginning of the week, so shy and hiding inside their shells, and watch them evolve into social butterflies by the end of the week. It's truly an experience that changes lives."
Today, Lawson's passion for volunteer service includes work at Shades of Grace, a United Methodist church for those who are the most vulnerable; homeless, drug addicts, and those who just need a little help and understanding. The church was founded in August 2014 through a $100,000 grant. Today, it is funded entirely by donations. Seventy percent of the people who attend Shades of Grace live on the streets. For individuals and families in need, Shades of Grace has been a safe haven for fellowship and for food, clothing and other basic necessities.
For nearly three years, Lawson has dedicated time to helping the homeless by volunteering to assist Shades of Grace. In 2020, HMG honored Lawson for donating 190 hours of volunteer service—more than any other HMG employee—through her work with Shades of Grace and other organizations.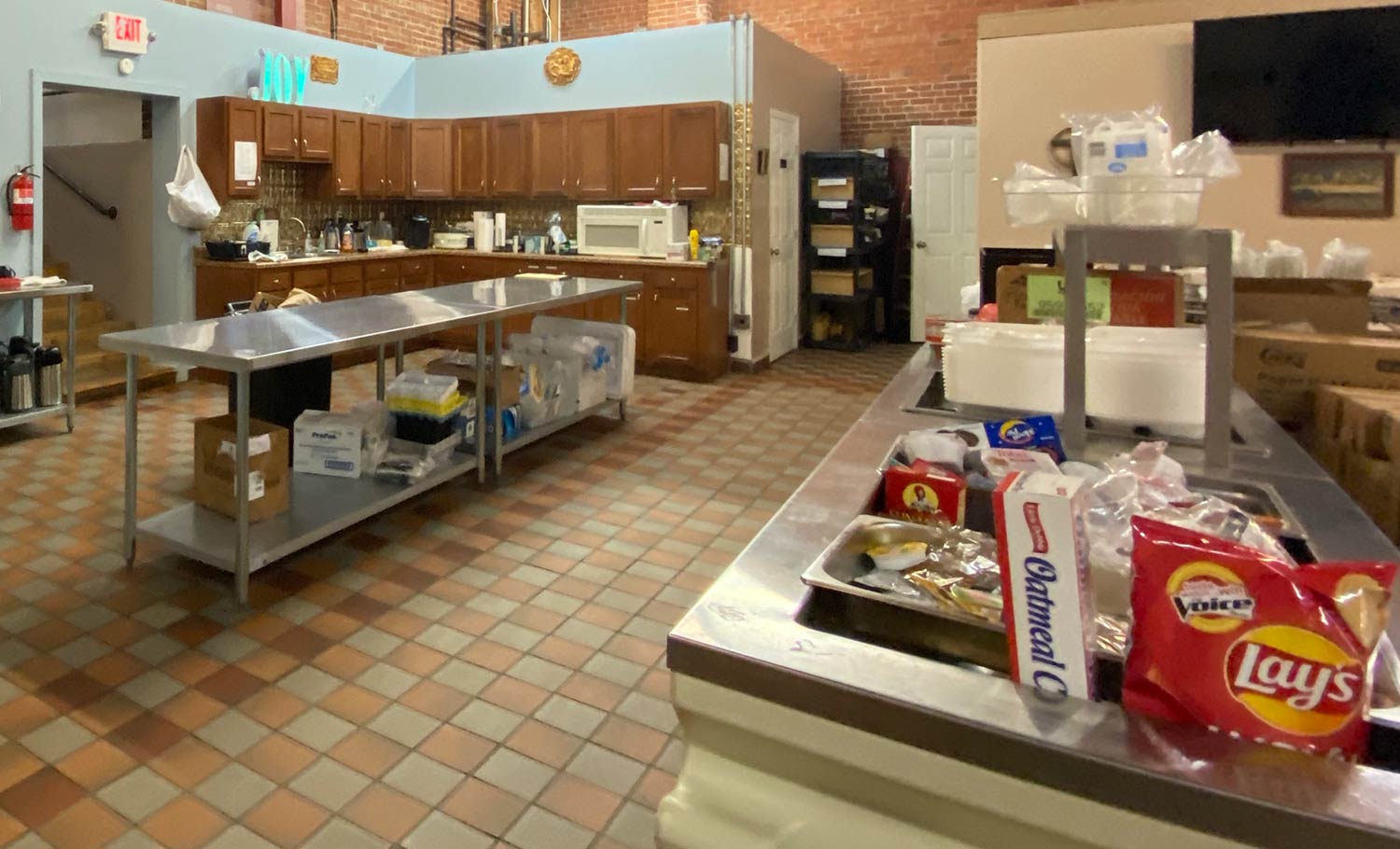 "Part of HMG's mission is to build lasting relationships, and one way we do this by meeting people where their needs are," Lawson says. "Oftentimes, to truly help our most vulnerable populations, you have to go beyond the four walls of our offices into the community. Shades of Grace is a great program, and I'm happy that HMG encourages work like this in our communities."
We're All in This Together
At HMG, our "Mission into Motion" initiative encourages team members to give back to our communities through volunteer support. This past year, HMG employees recorded more than 2,000 hours of volunteer service to our communities, making an impact at more than 80 local not-for-profit organizations, churches and schools.
That's just one reason we're so excited to honor Lawson, who is an example for all of us of the deep impact we can have and connections we can make through volunteer service.
I was raised that when you see a need, you have to help meet it, because you never know when you'll be in the circumstance that you may be on the receiving end.

Audra Lawson
"I was raised that when you see a need, you have to help meet it, because you never know when you'll be in the circumstance that you may be on the receiving end," Lawson says.
Lawson became interested in Shades of Grace—which offers hot food, fresh clothes, assistance with medical expenses, and a safe place to worship for those who are without a home— during her time as a youth group leader at Lynn Garden Baptist Church in Kingsport where she was involved with coordinating the group's outreach missions. "We would feed the congregation together," she says. "It meant so much to have that one-to-one connection with people who could benefit not just from a hot meal or a warm place to gather, but also from fellowship with others in their community who care about what they are going through and want to help. I always feel like I receive far more than what I'm able to give."
Until COVID-19 struck last year, Lawson and her church youth group served dinners monthly at Shades of Grace. From Jan. 1 through mid-November, Shades of Grace served more than 20,000 hot meals to individuals facing housing insecurity in the Kingsport region.
The pandemic has changed how much volunteers can help individuals face-to-face, says Pastor Will Shewey of Shades of Grace. Now, those in need can come to Shades of Grace for emergency food supplies.
"We had never missed a day of serving meals up until this past November, in spite of the pandemic," Pastor Shewey says. "We just had to alter the way we served meals, such as by serving meals outside and ensuring that all of our volunteers wore masks. Now, we distribute emergency food bags, water and a mask to anyone who knocks on our door for help."
With the volunteer meal service no longer available, Lawson concentrates on collecting clothing for Shades of Grace to offer those who rely on the church for assistance.
A Vital Link for Those Who Need It Most
Shades of Grace is open five days a week. The church relies solely on financial and in-kind donations, such as food and clothing. Even during the pandemic, local support is strong, Pastor Shewey says. "This past year, during the pandemic, we have had more financial support than we have ever had in our community—and we've given it back to the community for those who need it most," he says.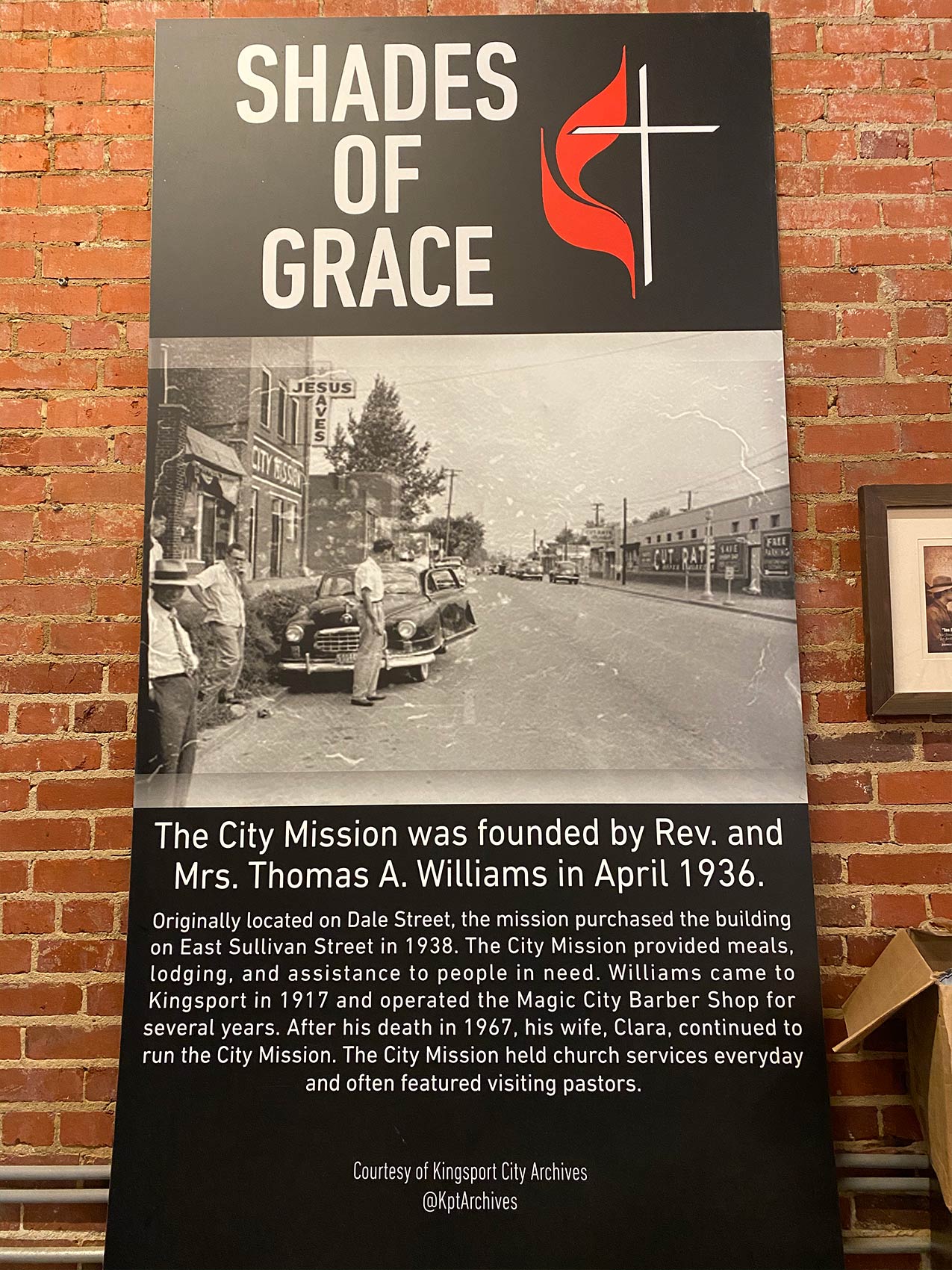 Many of those who rely on Shades of Grace are not just people without housing, but also those who struggle with mental illness and substance use disorder. "Our partnerships with other churches in the area as well as healthcare organizations such as HMG allow us to be the central hub for access to a variety of types of assistance," Pastor Shewey says. While the church is currently unable to offer worship services due to COVID-19, it continues to provide a wide variety of assistance, including:
Purchasing photo IDs and birth certificates for those facing housing instability, as these documents often are lost when individuals do not have stable housing or are recently released from incarceration
Allowing individuals to have their mail sent to Shades of Grace
Assisting with burial services for those who do not have family who can make these preparations
Providing copay support for those who are underinsured
Paying the rent, utilities and water bill through contributions to the Kingsport Community Ministry Center
Operating a clothing closet for those in need of fresh clothes, including those who have recently been released from incarceration and need help getting reestablished
How to Help
The best way residents of Kingsport can assist Shades of Grace in its mission is to "pray for us," Pastor Shewey says. "Working with people with drug addiction and mental illness presents some challenges, and we need the prayers more than anything. Sometimes, situations are heartbreaking."
If you'd like to assist Shades of Grace, the church accepts donations of coats, gloves and scarves during the winter months. Donations may be placed on the rack outside of Shades of Grace for contactless donation. Financial offerings also may be made electronically through Shades of Graces' Paypal account or may be mailed to Shades of Grace at 313 E. Sullivan Street, Kingsport, TN 37660.