Rewind to March 2020 and imagine you were about to schedule your next wellness exam when the COVID-19 pandemic took root. The unknown risks of contracting COVID-19 might have caused you to hesitate and pause making any further appointments to see a provider.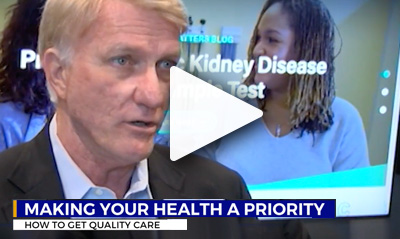 WJHL VIDEO: Dr. Scott Fowler
However, in those two years of waiting, things can change.
Maybe you were prediabetic, and without realizing it your condition has advanced into untreated diabetes. Or maybe during the pandemic, stress has added high blood pressure to your health concerns.
Whatever the reason, patients have been avoiding routine wellness visits during the pandemic and missing out on the quality care that you need and deserve. As community COVID cases decline and we transition to accepting that the virus is just a part of everyday life, now is the time to get back to prioritizing your health and establishing a trusting relationship with an HMG primary care provider and HMG's integrated system of caring.
What is Quality Care?
Quality care is the degree to which health services increase the likelihood of a desired health outcome. It's about creating individualized plans for each patient and treating the person, not just the disease in a high value way.
It starts with a trusting relationship between the patient and the provider. One where you know that no matter what happens throughout your life, your primary care provider working on your behalf is there to help you with your overall health and well-being. At times this can mean caring for an acute need, like a sinus infection or a sprained ankle. But it can also mean making sure you complete your routine screenings, tracking your health over time so you can identify health issues and work with your doctor on proper interventions to avoid more serious and costly issues.
Quality care means your doctor is at the center of all the care you receive, coordinating with your best interests at heart. Because that trusted provider has taken an oath to do no harm and to put the patient's interests above all else.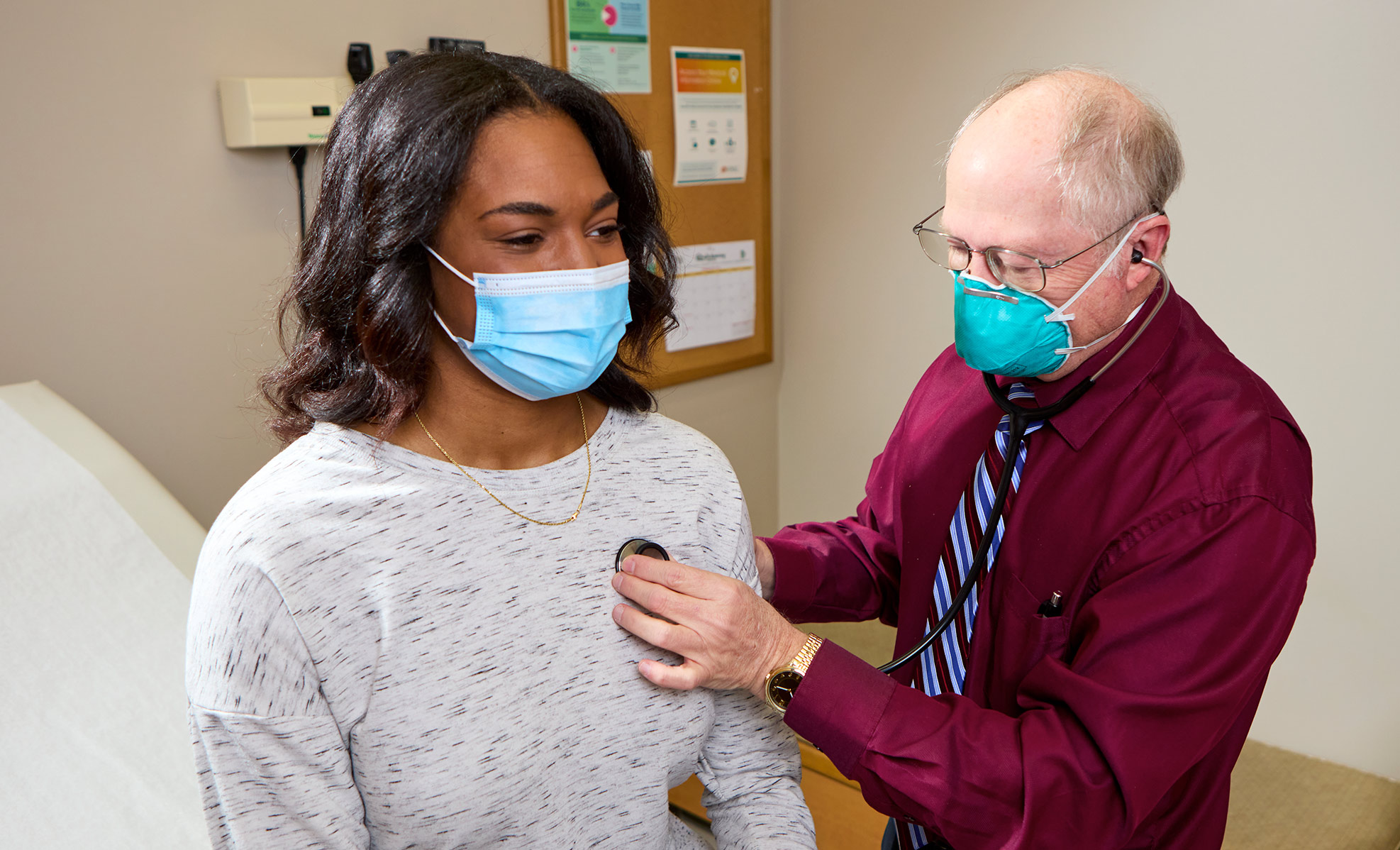 Quality care is when you receive education from your HMG doctor and care team about your health issues and lifestyle changes to help you live your best life. You engage in a discussion with your primary care physician to determine health goals and how those can be achieved. It's where we meet you and your values to find the right solution.
Your doctor will then provide effective and safe tools to help you reach those goals. You'll learn about your medicines, what they'll do and how they'll help. The care team can even help you with resources to afford those medications. Your provider will always look for high-quality, lower-cost care options like outpatient surgery centers and outpatient diagnostic centers that can meet both your highest health goals and work within your budget.
The care team can connect you with community resources to help improve your health and wellbeing, ensuring needs like food security, mental health, and even transportation needs are met. They'll check in on you from time to time to ensure you are on track to meet the goals you set together and what adjustments might be needed.
Quality care is so much more than what happens inside the walls of the exam room, and your HMG primary care provider is there through it all. That's what quality care really looks like.
Don't Wait to Schedule a Wellness Check
In 2020, four in 10 adults reported delaying healthcare because of pandemic concerns and a 2021 study found that 18% of Americans report not seeing a doctor for five or more years. This is particularly true for younger patients who tend to feel more invincible, which is why they're among a rising percentage of Americans with no primary care physician.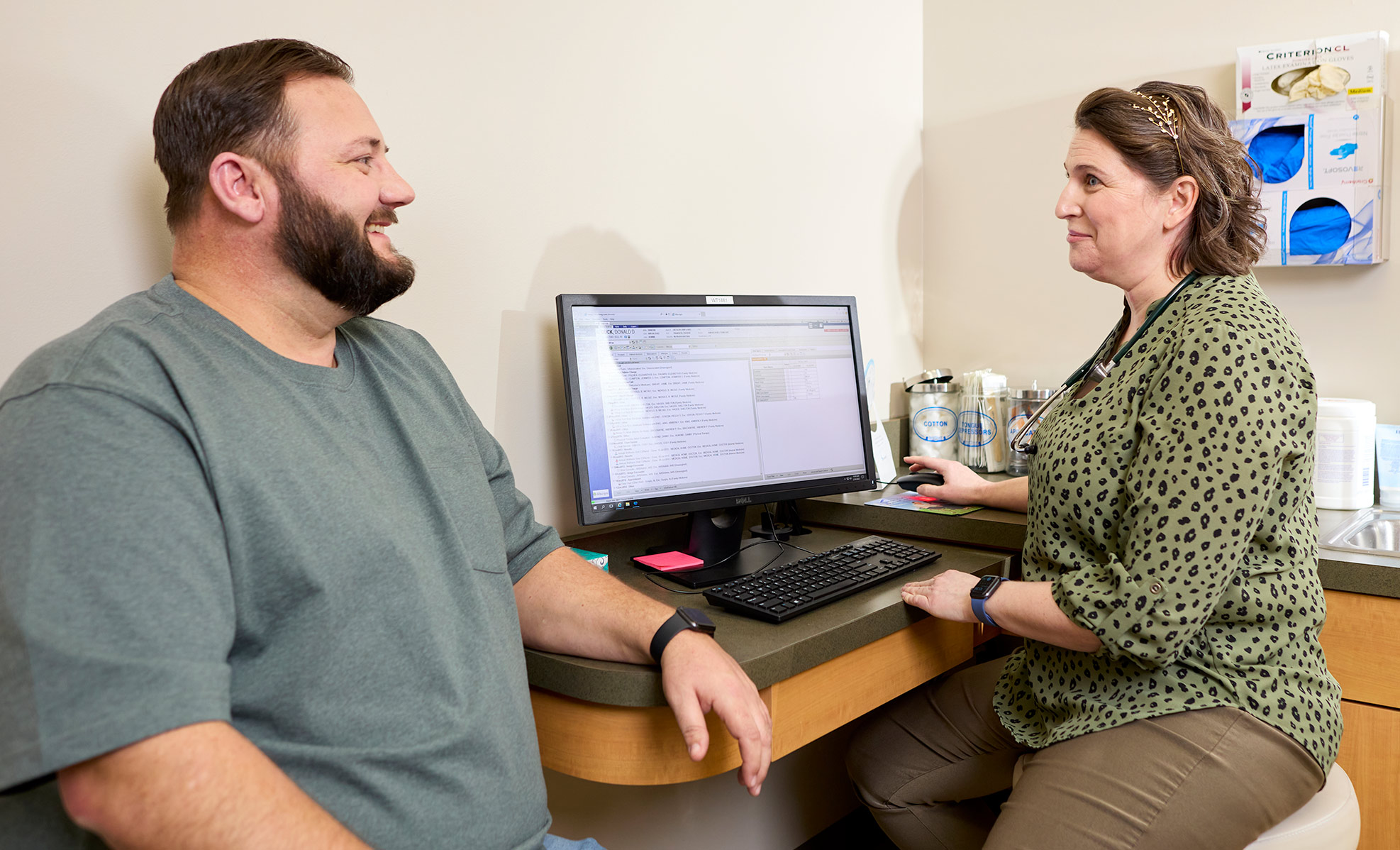 However, now that we are learning to live with the risks of COVID-19, it is perfectly safe to come in to see your doctor and it's more dangerous to delay your care, particularly if you have a chronic condition or family history of cancers or serious disease.
The problem with waiting to address health concerns when patients are unhealthy is that many costly procedures that are caught in an emergency room — a heart attack, for instance — can be prevented with a long relationship with a primary care physician as your health partner for life.
Prevention is more cost-effective than treatment. For example, the average yearly cost of diabetes care can be more than $16,000. However, many wellness exams and cancer screenings are covered under most insurance plans and can be repeated yearly. Check your insurance policy to learn which procedures are covered as you schedule your annual checkups.
Your HMG primary care physician can help you understand which routine checks are necessary based on your family history and age. An excellent general guide to remember:
Most adults should be offered a flu shot yearly
A Pap test is necessary for many and should be offered every 3-5 years for women ages 21-66
Women should offered mammograms beginning at age 40
Men and women can begin being offered colon cancer screenings at age 45
Adults over age 65 should be offered the pneumonia vaccine
Along with many other issues which can be identified and offered through annual preventative visits
Schedule Your Next Check-Up
Scheduling your next check-up is as easy as letting your fingers do the shopping. Follow these four simple steps for how to choose a provider:
1. Decide what is important to you
Before you call to make that first appointment, determine if it is important for you that your provider:
Is part of a group with other types of physicians like Pediatricians or OB-GYN
Have access to outpatient services near you
Have specific training (sports medicine, for instance)
Be located close to home or work
Have options for telehealth and online services like bill pay and patient portals
Other personal preferences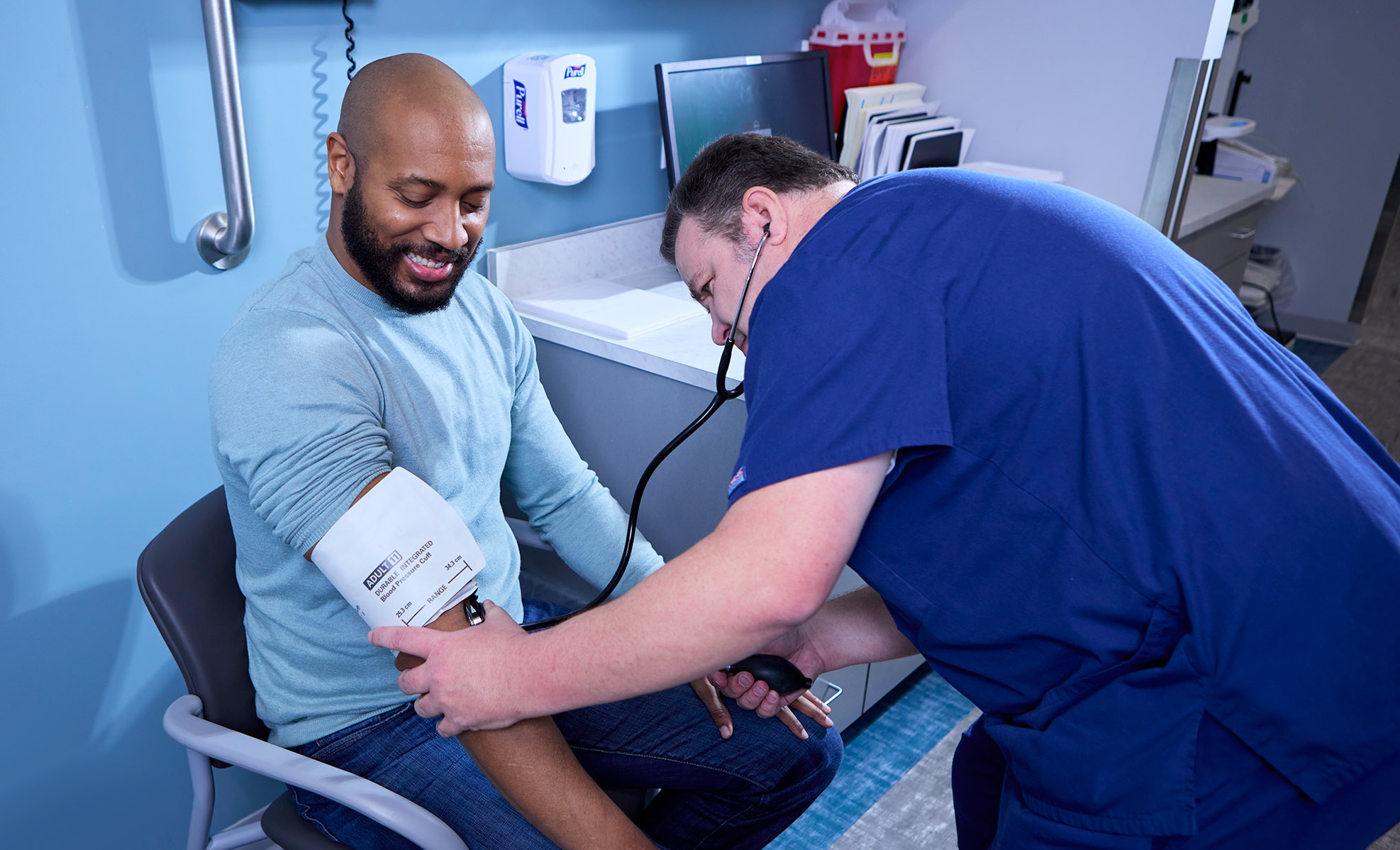 3. Do some research
Don't hesitate to reach out for recommendations from family and friends about their experiences, and even check out social media for Yelp and Google reviews. You can also check out a provider's website to introduce you to doctors through biographies, videos or media interviews, and more. You should be able to see and read more information about their quality care services.
4. Schedule your appointment
Once you have found someone that you feel you will be comfortable with, it's important for you and your health to confirm this initial appointment. Take care of yourself and you can better take care of others. Form the relationship with your provider and the care team for the long haul and you will realize the great benefit continuity of care can bring.
It's safe now to visit your doctor, even in the wake of COVID-19. Delaying necessary wellness care is more dangerous in many ways. If you have not had your annual exam or routine screenings in the last two years, it's time to pick up the phone and call your doctor.
Schedule an appointment with one of our HMG primary care physicians today, we want to be your healthcare partner for life. To schedule contact us or click to find a provider nearest you at one of our HMG facilities.