HMG Pediatrics at Abingdon hosted a ribbon-cutting ceremony with the Washington County Chamber of Commerce on Wednesday, September 13th, celebrating the opening of their new location at 391 Falls Drive NW, Abingdon.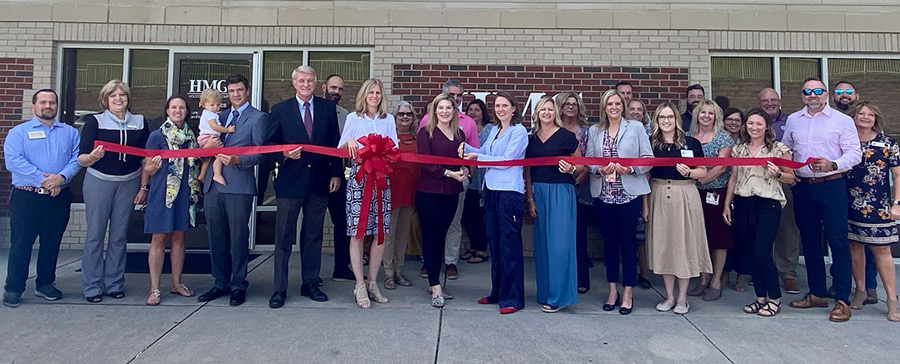 At the event, HMG also announced its partnership with the Reach Out & Read program, joining a national network of pediatric teams that provides families with the knowledge and tools to make reading a part of their daily routine. HMG Pediatrics at Abingdon is incorporating Reach Out and Read's evidence-based model into regular pediatric checkups by advising parents about the importance of reading aloud and giving developmentally appropriate books to children.
HMG Pediatricians Dr. Sarah Seeley-Dick and Dr. Brianna Lancaster are essentially providing families with "prescriptions to read" as part of their compassionate care to the children and families of Abingdon and surrounding communities. Both providers are trained in the three-part Reach Out and Read model to promote early literacy and school readiness: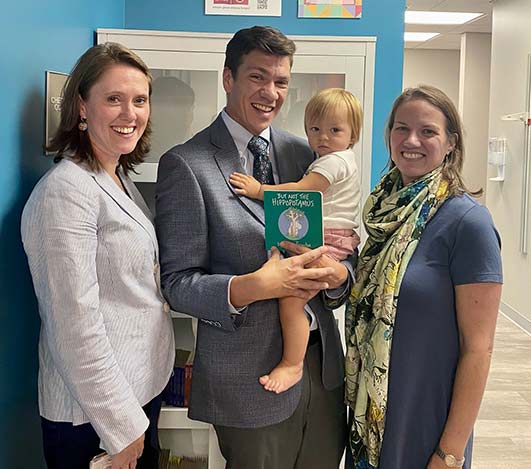 In the exam room, doctors and nurses speak with parents about the importance of reading aloud to their young children every day and offer age-appropriate tips and encouragement.
The pediatric primary care provider gives every child, birth through 5 years old a new, developmentally-appropriate children's book to take home and keep.
In the waiting room, displays, information, and books create a literacy-rich environment and connect families with additional local resources and information.
"Reach Out and Read is an efficient and innovative intervention," said Reach Out and Read Executive Director Callee Boulware. "Everyday moments created together around a book have the potential to build resilience in both children and adults, buffer stress, and support safe, stable and nurturing relationships that allow children to thrive."
The Reach Out & Read program at HMG Pediatrics at Abingdon is sponsored by the Amy and Dan Smith Family (sons Alex and Evan). It is dedicated to the memory of Rachel Davis Fowlkes, a long-time family friend and community education advocate. Rachel was instrumental in developing the Southwest Virginia Higher Education Center, promoting higher education to create greater economic opportunities for the region's residents.
"Rachel not only inspired me to go back to school and earn a Ph.D., she was my biggest cheerleader throughout the process," said Amy H. Smith, Ph.D., CHES, "I was just one of many she influenced. Our families have been friends for many years, and we hope to carry on her legacy through small gestures like supporting the Reach Out & Read program."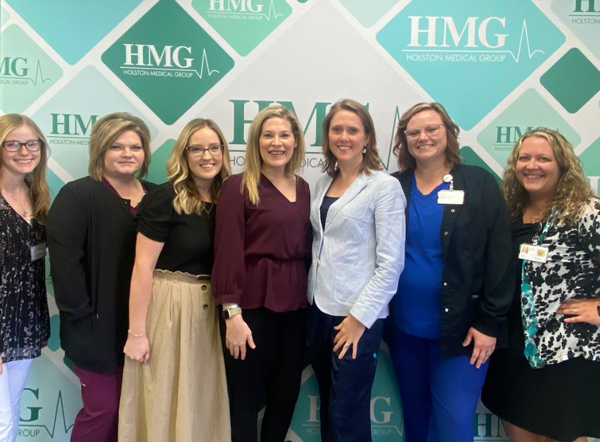 According to the American Academy of Pediatrics, the first 3 years of life is the most intensive period for speech and language development. Reading, talking, and singing regularly with young children from birth stimulates brain development. This stimulation builds language, literacy, and a child's motivation to learn.
"As a pediatrician, I know firsthand that early exposure to reading is vital to creating a solid foundation for lifetime learning," said Dr. Sarah Seeley-Dick, Pediatrician at HMG Pediatrics at Abingdon. "We are honored to partner with the Reach Out & Read program to offer age-appropriate books to families when they come in for their annual physicals. We are thankful for the sponsorship from the Smith family, which made this possible, and proud to dedicate the library in memory of Rachel Davis Fowlkes, who did so much in our region to promote education."
Dr. Seeley presented the first book to Marvin Fowlkes, son of Johnathan Fowlkes and grandson of Rachel Davis Fowlkes. Also present for the dedication was Rachel's daughter, Merrill Fowlkes Hoopengardner.
For more information about the Reach Out & Read program, visit https://reachoutandread.org.
For more information on HMG Pediatrics at Abingdon or to schedule an appointment, call 276-739-2920.