For me, being a nurse has always been about family. As nurses, we share the bond of our passion for care, and we grow together within our units, serving patients and caring for them as though they're our own family.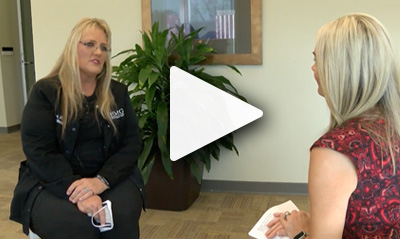 WJHL VIDEO: Barsha Grant
Personally, my devotion to caring for people started in my family. I helped to care for my great-grandmother when I was a young child, fueling my desire in high school to join the Health Occupation Students of America, a group known today as Future Health Professionals. My career started in a nursing home as a Certified Nursing Assistant, and then I graduated from Licensed Practical Nurse (LPN) school and resumed my work in nursing homes. A few years later, I had the opportunity to join Holston Medical Group (HMG), where my career grew.
While so much is different in the medical profession since I became a nurse more than 30 years ago, one thing has never changed: the heart and passion that it takes to be a nurse. With more than 3 million nurses working around the country, these frontline warriors are the backbone of the healthcare industry. Our HMG nurses are here through it all for our patients, playing a critical role as trusted advocates to ensure everyone receives quality care and services.
May is designated as National Nurses Month to honor those who have dedicated their careers to the care and service of patients, and I'm so proud that most of my service has been spent with the nurses at HMG.
Nurses Advocate For Patients & Their Team
Dr. Jerry Miller, one of the HMG founders, recruited me in 1994 to join the great work that HMG was doing in this community. I jumped at the chance because HMG's mission to improve patient care in our region matched mine.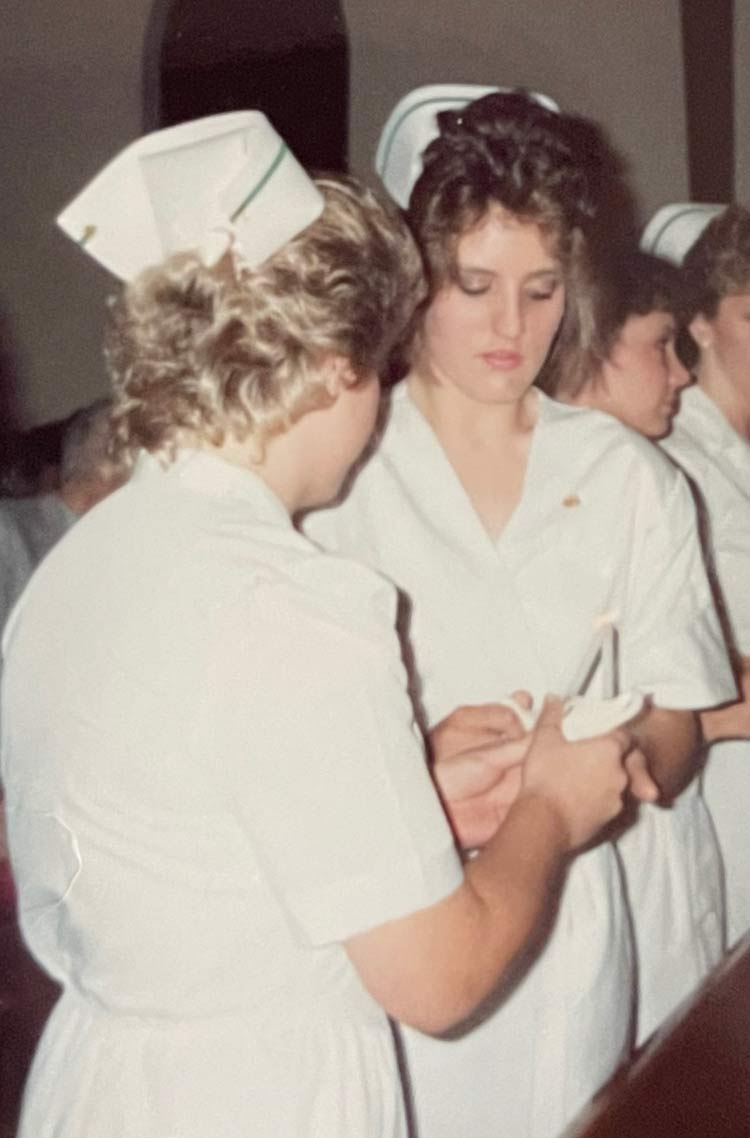 Though HMG's dedication to providing quality medical care that exceeds patient expectations and builds lasting relationships hasn't changed, many parts of nursing have since I joined. For instance, nurses have become stronger advocates and mediaries for patients with insurance providers. As healthcare has shifted to value-based care, each insurance provider requires different documentation, and nurses are called upon to meet those requirements. This is where the personalized relationship with your healthcare provider can truly benefit you beyond your physical health.
Communication has also changed a lot, especially with the emergence of the internet and apps like our patient portal. Instead of having to track down patients on their phones, nurses can introduce our patients to the FollowMyHealth® portal. The portal allows patients to talk to their care team through tools in the app and online. Patients can access their medical records at all times of the day and night, so conversations with your providers about your health can happen almost in real-time. Whether it's on the phone or in the office, we as nurses love to talk to our patients to ensure we continue to be collaborative and respectful during all of your health needs.
Thanks to our roles being so ingrained in patient needs, we get to know the patients and doctors that we work with so well that we're able to anticipate what they'll need. Our patients and doctors put so much trust in nurses to understand and take care of them.
Nurses Overcome Adversity
The pressure that nurses have faced since the Covid pandemic started two years ago has transformed the profession, too. A recent study by Incredible Health found that:
34% of nurses say that they are "very likely" to leave their current roles by the end of 2022
44% cited burnout and a high-stress environment
66% said that they do not feel appreciated by the community
65% reported verbal and physical assaults by a patient or a patient's family member within the last year
For instance, our frontline nurses — those in the urgent care offices — care for very sick patients every day. I've seen that no matter how exhausted they are, each nurse gives every patient the time and attention to make them feel that they're the most important one of the day.
But, it's not just burnout on the frontlines. The pressures of insurance billing plus working in a primary care office while wearing PPE 12 or 14 hours each day are stress-inducing.
Honoring Nurses During National Nurses Month
As a nurse manager, I oversee more than 200 nurses, and we have worked to maintain a family atmosphere within our units. To do that, we've installed recognition programs so that our nurses know that we see them connecting with patients in all of the little ways. We've also created some flexibility in their scheduling so that they can take necessary breaks to avoid burnout, or strain from the emotional and physical aspects of the job.
Did you know that the average nurse takes 16,390 steps in a single shift? That's more than seven miles!
Patients can support their HMG nurses with a fun, new program now during National Nurses Month. HMG has created the "Walk Like a Nurse Challenge," and we're inviting everyone to participate by pledging to walk 16,390 steps in one day to honor nurses across the world.
The community can show their support on Facebook and to pick a single day to complete all 16,390 steps or take the challenge to walk that distance every day in May! Share your journey on social media and tag your friends and family to participate, too.
Then, reach out and thank your HMG nurses for their hard work. Show the appreciation that they so desperately need right now.
'The Reason That I'm Here'
I'm so proud to be an HMG nurse and that our medical group recognizes nurses while celebrating their agility and dedication.
Nursing is a rewarding job and a path that I'm so thankful that I took. I was recently reminded of how vital nursing is when I took a relative in for a doctor's appointment. My family member apologized for her frequent communications through the portal before the appointment.
The nurse looked at my loved one and told her that there was no need to apologize. "You are the reason that I'm here," she said.
To me, that's what it means to be a nurse.