Milestone reflects availability of high-quality, cost-effective care options for Tri-Cities community
Kingsport – Holston Medical Group (HMG) announces its 100th knee replacement surgery using the Mako Robotics Arm. The procedure was performed by HMG's Dr. Jason Park at the MeadowView Surgery Center. This achievement underscores the ongoing need for convenient, cost-effective, and high-quality healthcare and HMG's commitment to providing those options as a health partner for life.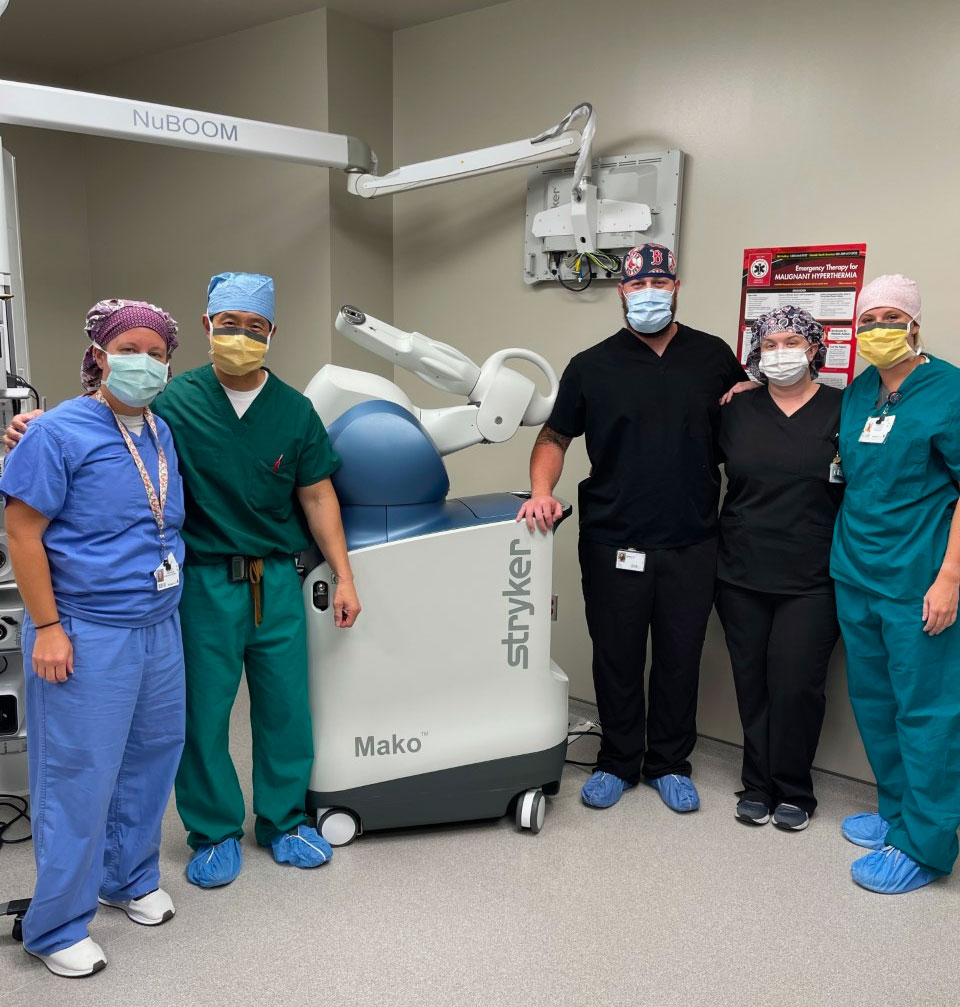 HMG operates two outpatient surgery centers, the MeadowView Surgery Center in Kingsport and the Renaissance Surgery Center in Bristol. These centers provide the community with expert care for patients who require surgical needs and qualify for outpatient surgery, including a variety of surgical options like partial and full knee replacements. With the incorporation of the Mako Robotic Arm in April 2021, both centers have been able to relieve patients' knee pain caused by joint degeneration and create personalized care experiences without concern for expensive or surprise bills. On average, the cost to have a partial or total knee replacement performed at a hospital is 67% more than having it completed at an HMG surgery center.
"It is with great pride that we are celebrating the 100th knee replacement surgery using the latest robotic assisted total joint replacement technology. With this tool, our patients can count on high quality care at a low cost and convenient location," said Scott Fowler, MD, FACOG, President and CEO at HMG. "Our surgery centers have always been a place where patients can trust the guidance and talent of the providers, and we are invested in maintaining that culture."
HMG is fully equipped to continue bringing accessible, cost-effective and safe healthcare options to our communities. Knee replacements are a common operation that when done with the robotic arm provides benefits such as greater accuracy of implant position and helps to protect the healthy bone surrounding the knee joint.