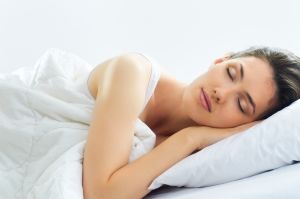 Holston Medical Group (HMG) will reopen an outpatient surgery center in the Bristol West building at the Pinnacle in Bristol, Tennessee, to further provide the community with patient-centric, low-cost outpatient surgical alternatives.
As of Aug. 31, 2018, the previous surgery center at Bristol West was dissolved and ceased operations. In addition to the recent dissolution of the surgery center at Sapling Grove, both closures impact the community's access to high quality, lower cost outpatient surgical options.
With the reopening of the operating rooms at Bristol West, this new physician-controlled patient-centric outpatient surgery center will provide partnership opportunities for independent surgical physicians in the Bristol and regional community to provide outpatient surgical care in a high quality, lower cost setting.
"We are committed to providing this region with cost-effective, value-based solutions for patients and to meeting the medical needs of our communities," Scott Fowler, M.D., FACOG, President and CEO, HMG. "As a physician-owned and led organization, we have a responsibility to provide the best care at an affordable cost for the communities and patients we serve. We will continue to seek opportunities to provide options in our market that best meet our patients' needs."
The outpatient surgery center provides two surgical rooms and one procedure room and will accommodate a variety of procedures and surgeries including general surgery, gynecology, urogynecology, and orthopedics and more as additional partnerships are formed.
The center is scheduled to open in early 2019 and will create 13 new jobs and contract with a number of providers for anesthesiology, pathology and other services.
The opening of this center marks the second surgery center owned by independent physicians in the region, providing more cost-effective alternatives to care. In November 2018, the State of Tennessee Health Services and Development Agency approved Holston Medical Group's certificate of need application for a new multi-specialty ambulatory surgery center (ASC), located on the second floor of the HMG MeadowView facility in Kingsport, estimated to create 35 new jobs and perform a projected 5,113 cases in its first year.